Almost anywhere you look, you'll find that AI is making waves. Driverless cars could soon become a common sight on our roads, and the appliances in your kitchen are already capable of talking to each other, thanks to the latest Internet of Things (IoT) apps. Customer support has already undergone a generational shift since the late 1990s.
The IVR is now more 'intelligent' than ever before, and omnichannel is the new standard for businesses to build their customer service teams. And the next stage of evolution is already here! The rapid growth of chatbots promises to take self-service to a whole new level, and research shows that customers are pretty satisfied with them. But, of course, they have cost advantages for brands too.
For example, they have been proven to cut customer support costs by up to 30%. In addition, with chatbot integration, brands now offer 24X7 customer service and speed up response time by order of magnitude.
What's more, they are already playing a pivotal role in bringing down support volumes, answering up to 80% of common FAQs. To be sure, the applications of AI in customer service go far beyond phone and chat interactions. For example, software tools capable of automatically identifying the critical issues in an email and drafting a response are already available.
However, does automation check all the boxes when it comes to customer experience?
Technology has its limitations, and it is essential for e-commerce brands to anticipate any bottlenecks that might impact customers on the checkout page.
So how does one transition to using automated customer service tools smoothly and effectively?
What is customer service automation?
The basic idea behind customer service automation is to give customers the answers they need without intervention from a human agent to the maximum extent possible.
There are two aspects to this: identifying the type of request and providing the correct resolution consistently. This can allow human agents to focus on tickets of a higher priority. Unfortunately, though automation tools like chatbots have come a long way since they were first introduced a few years ago, there are still significant gaps in what they can and cannot do.
For example, chatbots are programmed to generate responses based on certain words and phrases commonly used by customers. However, they are unable to understand the context in which a customer might make a specific statement. Thus, a chatbot may end up giving incorrect answers.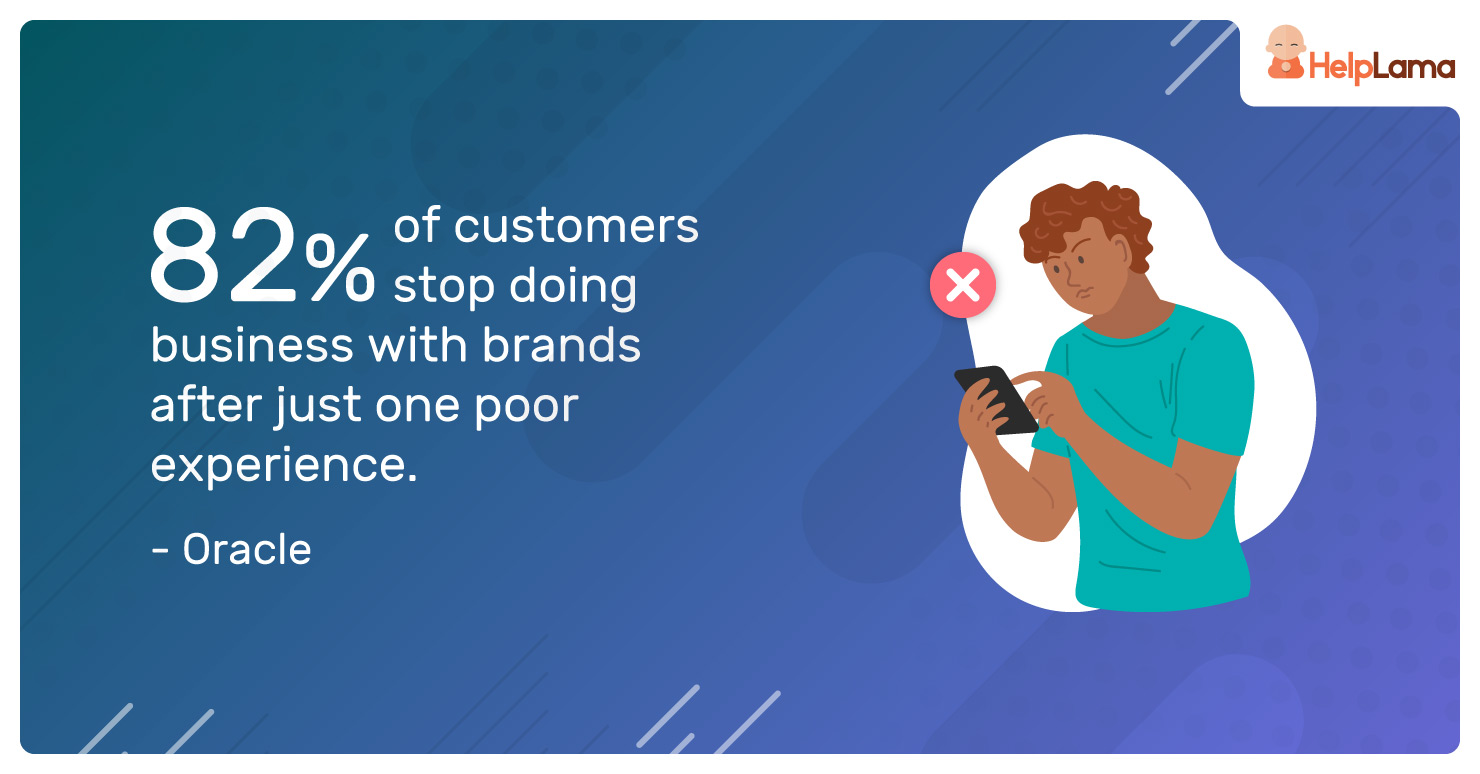 Too many such instances can quickly impact customer experience, and the cost for brands can be high. For example, a study by Oracle shows that 82% of customers stop doing business with brands after just one poor experience. Besides, there is little scope for personalization in chatbot-driven interactions, which is essential for customer engagement.
While upgrades like multilingual modules can be added over a while, brands need a comprehensive strategy to minimize any inconvenience to customers during the testing and deployment phase.
How to automate customer support without enraging your customers: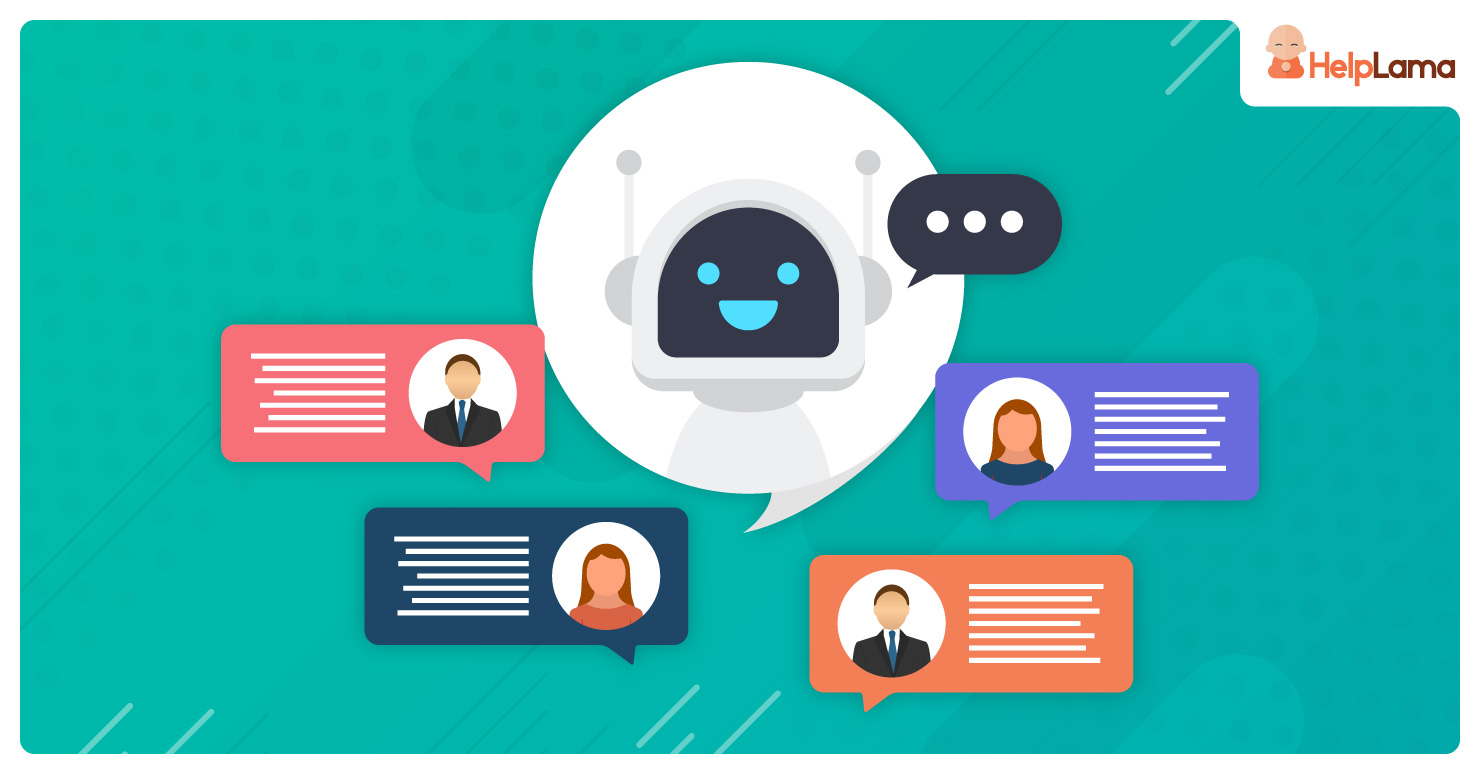 Here are 4 proven strategies that will help you to automate customer support seamlessly.
1. Choose an experienced technology partner:
While it is certainly possible to create a custom chatbot, there could be unforeseen problems in integrating it into your existing customer service workflow.
The result: time and cost overruns arising from technical glitches. All of this can have a major impact on customer experience. For example, a chatbot's incorrect routing or incomplete hand-off to a human agent could affect the resolution rate.
A product developed by a professional software provider is a better bet in terms of speed of implementation and product support. Besides, they usually have a well-defined roadmap for the future, which provides better continuity for your customers.
2. Focus on FAQs:
The bulk of e-commerce customer queries revolve around shipping and returns, warranty, product descriptions, and the like. Therefore, handling them with accuracy is critical to customer satisfaction and keeping support queues running smoothly.
In case the volumes increase, as it happened during the early days of the pandemic, focusing on providing up-to-date responses to these FAQs can make all the difference to the customer experience of your store.
If you are using a chatbot, write simple answers based on the phrases or words used by questions when typing in their questions.
Opt for Natural Language Processing (NLP) based chatbots. The latest in conversational automation technology provides customized responses based on a customer's CRM profile.
3. Manage hand-offs seamlessly:
Any customer support process is only as strong as its weakest link. In customer service automation, it is critical for automation tools to direct the customer to the right agent and avoid conversation loops. For example, a customer may prefer to speak with an agent as soon as the chatbot displays a welcome message.
It is critical to alert the available agents within a specific queue about the request in such cases. It is also vital to display the customer's previous chat comments and profile data so that agents have all the information about the issue at their disposal. This can enable the agent to respond with empathy and provide a sense of continuity to the customer.
Without proper background information, an agent may be unable to grasp the issue faced by a customer, creating frustration and a potential escalation.
4. Make room for feedback:
Feedback from customers is critical when it comes to implementing automation in your customer service workflow. The best tools often have limitations that only become apparent in real-life scenarios. Including a feedback button in your chatbot window can allow customers to provide instant feedback. It also demonstrates that you are willing to learn from feedback.
At the same time, it is vital to set the right expectations with customers as to what automated tools can and cannot do. For example, it can be helpful to add a section to your FAQs about the types of queries that chatbots and other tools can solve. This will enable customers to make an informed choice between automation and human agents the next time they contact customer support.
Last Words:
Automation can increase the efficiency and productivity of your customer support team. However, it cannot replace the human connection that customer service agents can provide. A blended approach is thus the need of the hour.
Helplama provides expert agents trained and certified on your product and brand voice. Building and scaling your customer service team can now be done faster than ever before. Our flexible plans come with zero terms and conditions. Ask about our Zero-Risk Guarantee; contact us today!