In 2021, customer retention is probably the number one priority for a variety of businesses. Some commentators are already calling 2021 the 'Year of Customer Retention' . The reason: it is much easier to keep selling to an existing customer than it is to acquire a new one. That apart, engaged customers often act as brand advocates and help bring in more customers over a period of time. However, the fact is that businesses across industries have found it hard to cope with customer expectations.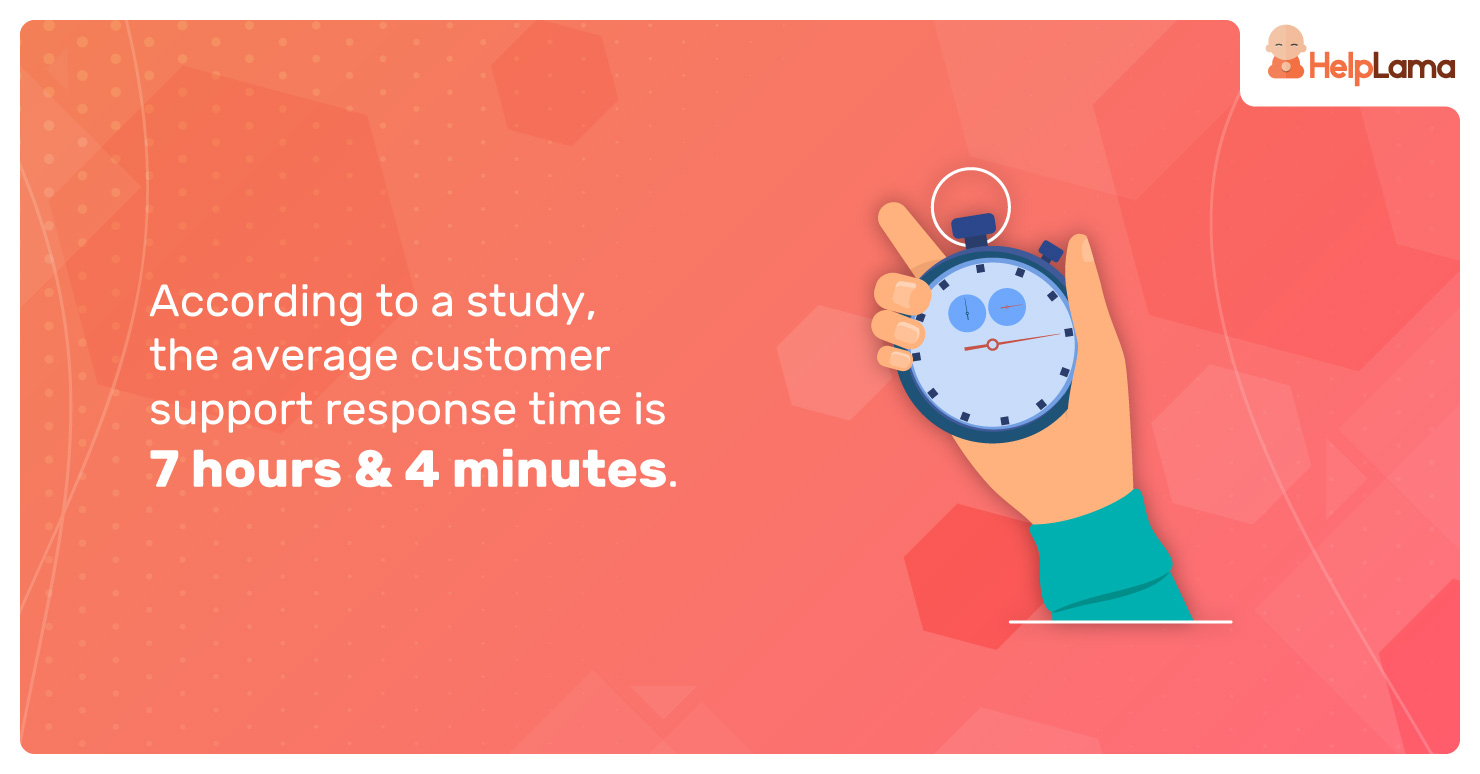 For example, customer service volumes doubled in some industries in the early days of the pandemic and remained considerably higher than usual. A recent study put the average customer support response time across 1000 companies at 7 hours and 4 minutes. If the customer isn't satisfied with the response, the time to resolution also increases.
Needless to say, the longer a ticket stays unresolved, the higher the cost per ticket. This is where self-service tools like a knowledge base come in handy, enabling higher efficiency and cost savings for businesses. Allowing customers to find information on their own can boost CSAT scores significantly while also reducing customer effort in terms of hold time. They deliver information in a fraction of the time it would take for them to reach customer support.
The reason: a knowledge base leverages the same principle as Google to scan through huge volumes of data and display specific results: SEO. Search Engine Optimization or SEO can improve knowledge base search results for customers and make your contact volumes much more manageable. While it is a vast subject in itself, you do not have to be an SEO expert to create an optimized knowledge base.
Here are 4 proven tips that will help you create a practical knowledge experience for your customers:
1. Make your knowledge base easy to use:
You probably update your knowledge base content regularly. However, it is important to analyze its performance to determine if the content is searchable and useful. For example, pay attention to metrics like total page views, time spent on each article, and user ratings received. In addition, enabling comments at the end of the article can provide vital feedback on missing topics that customers search for frequently. Based on this data, you can make proactive updates to your knowledge base content.
For example, adding any new keywords you find that do not generate results currently, identifying the most common searched terms, checking for factual errors, etc.
If your knowledge base is public or can be accessed via Google search, you can use various free tools available online for doing keyword analysis. For example, SEMrush or Ahrefs allow you to enter your URL and get a list of keywords containing your brand name. You can also search for specific keywords and even see the number of people searching for them. If the search volume for certain keywords is big enough, you can add fresh content pages related to them to your knowledge base.
2. Improve search ranking for commonly used keywords: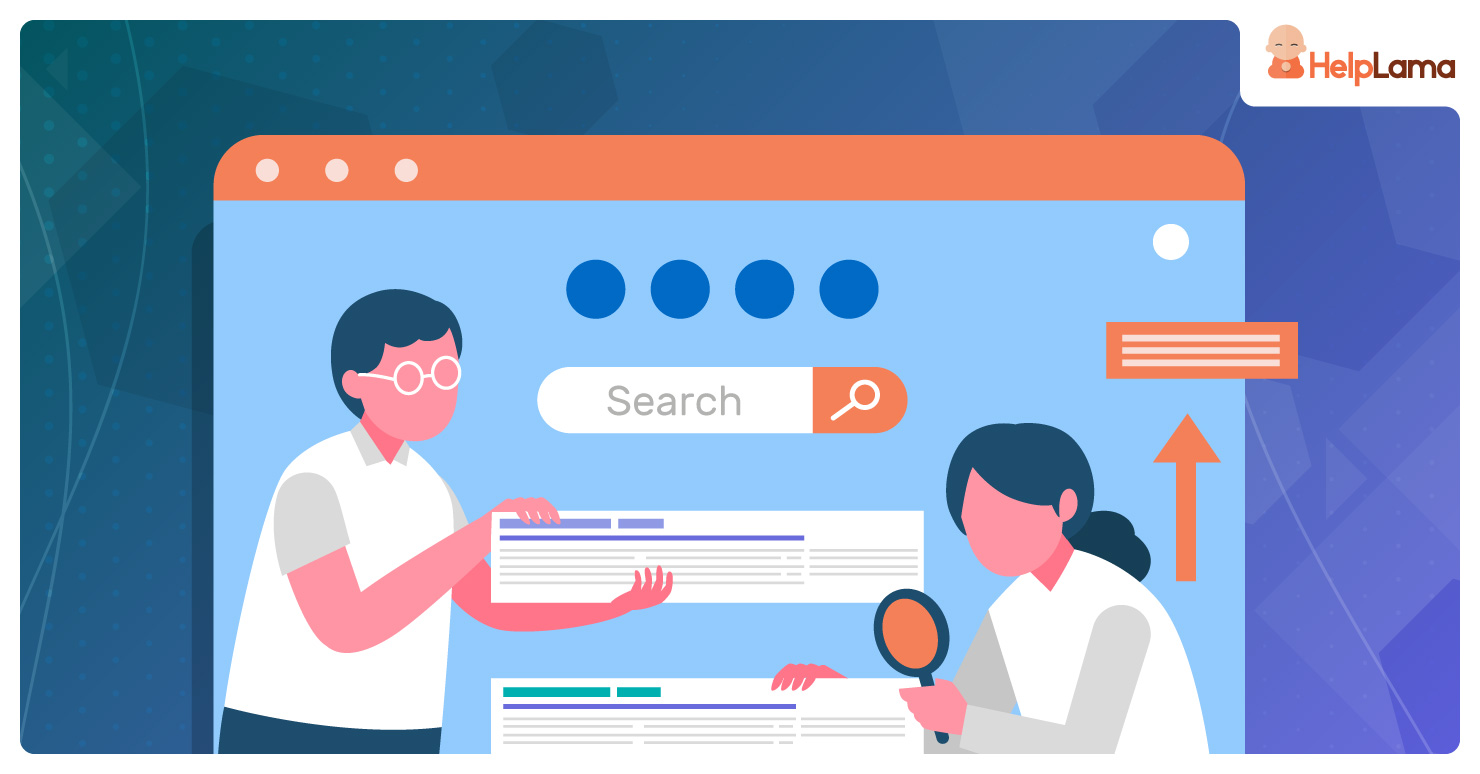 Next, it is time to work your way down the list of keywords and identify which are not ranking well in search results. The idea is to find out the reason and optimize accordingly. Any keywords that you already rank well for can be kept aside for now. For all other keywords on the list, check for topics that should ideally be a part of your existing knowledge base but are not. You can create new content around these keywords.
Secondly, make a note of any pages that need to be optimized for better search performance. Audit your content regularly in this manner to ensure your knowledge base content is relevant and up to date.
3. Optimize the page title:
The title of your knowledge base topic helps customers understand whether it will have the information they are looking for. Besides, search engines like Google also use it to decide whether it is relevant to a certain search query or not. A good rule of thumb is to include the keyword in the title itself to improve search rankings. It can dramatically improve how Google ranks the page in search results. Its length should not be too long, or it may only be shown partly in the search results. Secondly, use the same phrases or word sequences that customers generally use to search for a certain type of information.
Make sure the meta-description which appears below the title summarizes the content accurately. Think about all the possible permutations and combinations of words that people may use to search for a particular topic and structure the title accordingly. Of course, it may not always be possible for the title to match the keyword perfectly.
4. Optimize for mobile:
Responsiveness and accessibility are two of the top factors that customers look for when browsing on their smartphones. This applies equally, if not more, to your knowledge base. For example, automatic search suggestions can reduce customer effort and help them find the information they need faster. Google is the most popular search engine today for a reason. Use images, videos, and sub-heads with plenty of white spaces throughout to break the monotony of reading through a long help article. Categorize topics based on analytics data to make the content easily accessible. Incorporate easy navigation buttons to make switching between pages easier.
Last Words:
Self-service is an excellent way to boost customer experience; however, when call/chat volumes increase suddenly, there is no substitute for a team of knowledgeable agents. Tiered support teams where outsourced agents handle basic queries can allow you to meet SLAs in a cost-effective manner. Helplama's proprietary training simulator enables us to master your product and process and deliver a consistent experience to customers. Our plans are flexible and can be adapted to any need and budget. There is no worry of legal hassles either. Our Zero-Risk Money Guarantee means that you have all your bases covered for any eventuality. Contact us today to know more!