Replying to customer emails is exhausting when you're working hard to improve and maintain the quality of your product or services. Your inbox starts flooding with emails as your business scales, making it overwhelming to reply on time. Therefore, email support outsourcing is the smartest solution. Why? Because entertaining all the queries and concerns of your customers is not easy as it seems. But we master in handling email outsource customer support. How do we do this? Talk to us. Our agent allotment process is also very transparent. No matter how specific your business domain is, we train and specialize our agents with commendable knowledge and skills to manage your email support efficiently.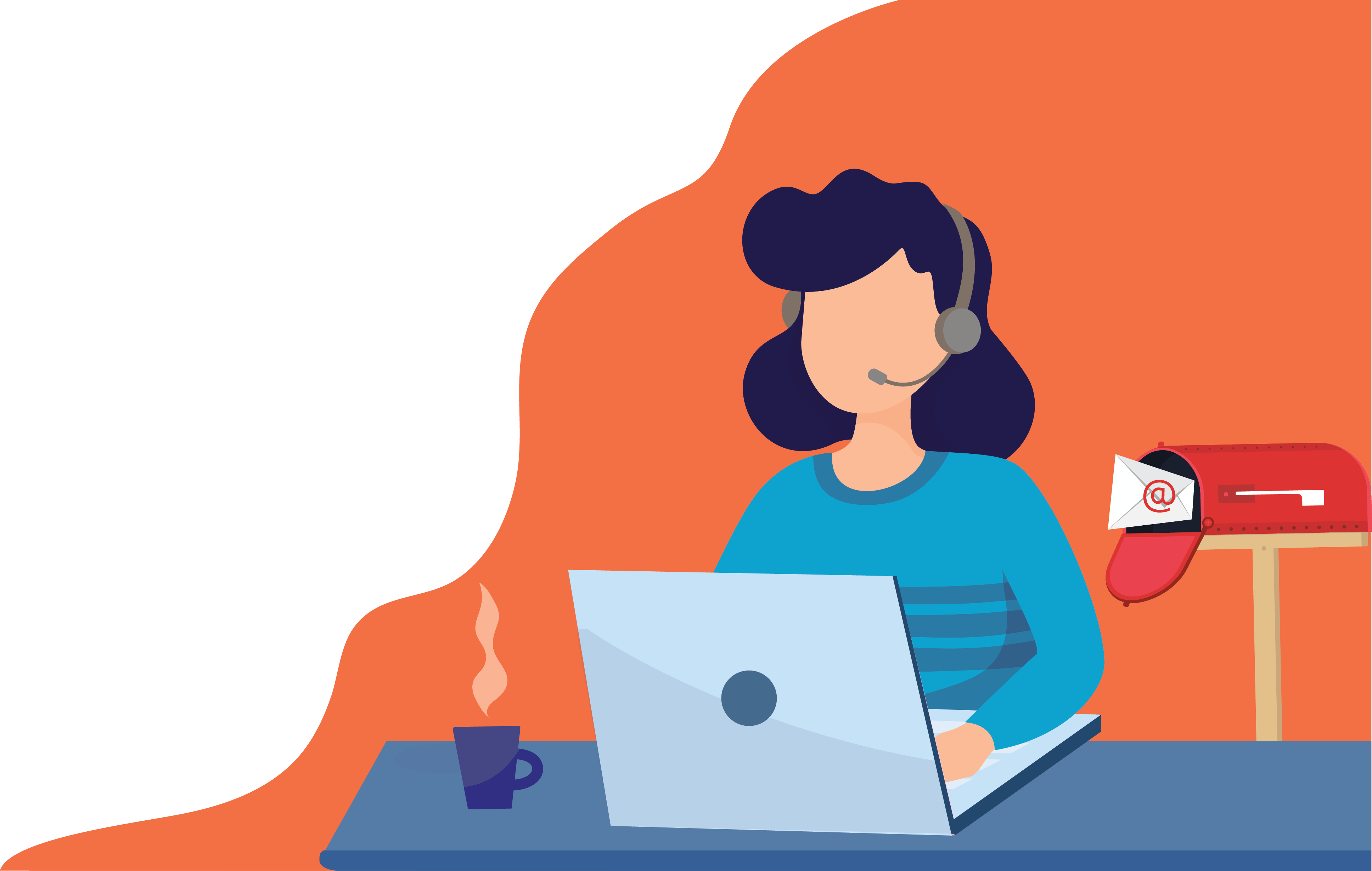 Swift Email Response Service
Waiting for an email is nothing less than hanging off a cliff, dangling over a sea of uncertainty. If you keep your customers hang off for a long time, they'll let go eventually. Our agents keep the customers engaged with prompt email replies with apt verbiage and courteous replies. With Helplama's assistance, the tardiness won't frustrate the customers or change their intent, so they will never turn their backs on you.

Email Support Service Experts with Street Cred
Our talented email response service personnel go through rigorous training and mock chats in order to excel at your storefront. An AI stimulator is used to create mock chat sessions based on YOUR previuos customer interactions, product line, and store policies. Afterwards, we score and format these sessions for your consideration. Hence, you always pick the email support agents you deem skilfull enough for your business.
Other Customer Support Services by Helplama:

Live Chat Support
Helplama helps you hire native Live Chat Agents throughout the US with domain expertise in your business industry. We ensure that they have the knowledge and skill to appease your customers' queries and concerns.

Voice Support
Call Answering Executives with the appropriate tone, accent, verbiage and cultural background to cater to your customers' specific needs.

Convenient Inbound Email Support Processing
We follow a Zero Risk Model for business, wherein you are subject to reimbursement if the talent we procure isn't satisfactory. This model makes sure you don't have to settle for mediocrity, just the very best or your money back. Hence, your investment is never at risk. We constantly monitor individual performances of the email support agents to inform you about their conversion rates and return on investment you get with them.
What do our customers say about us?
Our chat efforts in general now have a hand in at least 30% of all conversions and Helplama is responsible for 30-40 hours of additional chat coverage each week. Helplama's chatters are definitely superior to what we're paying them. They're intelligent, able to handle a lot of information and use proper grammar. The collaborative nature of our relationship with Helplama has directly contributed to the success of our chat initiatives at large. The impact is very high and the cost is very reasonable.
Helplama has been great. It's wonderful to have someone available to customers when we're not in the office. Customers have instant answers, which means that they don't have to go looking at my competitors.
Helplama's setup process was Effortless! The agents were able to use provided responses to reply to any customer inquiries. They were great at handing off the inquiry if it was outside of their script. Agents were friendly and warm, they did not sound robotic or unwilling to help.
Check out our FREE tools!