Outsourcing Customer Service to Australia Based Agents​​
No one helps customers like our agents down under. They will converse with your Australian customers in the native tone and verbiage that it will seem like having your own remote team.
Email support
, 
live chat
,
inbound phone support
or
telemarketing
, Helplama makes sure that you always get the highest quality service possible.
What's more? Helplama is one of the most affordable outsourcing solutions for a full suite of US-based customer support. How do we do all of these? Talk to us to know about us. We are very transparent in our procedure of allotting an agent.
Outsourcing Customer Service to Australia Based Agents​​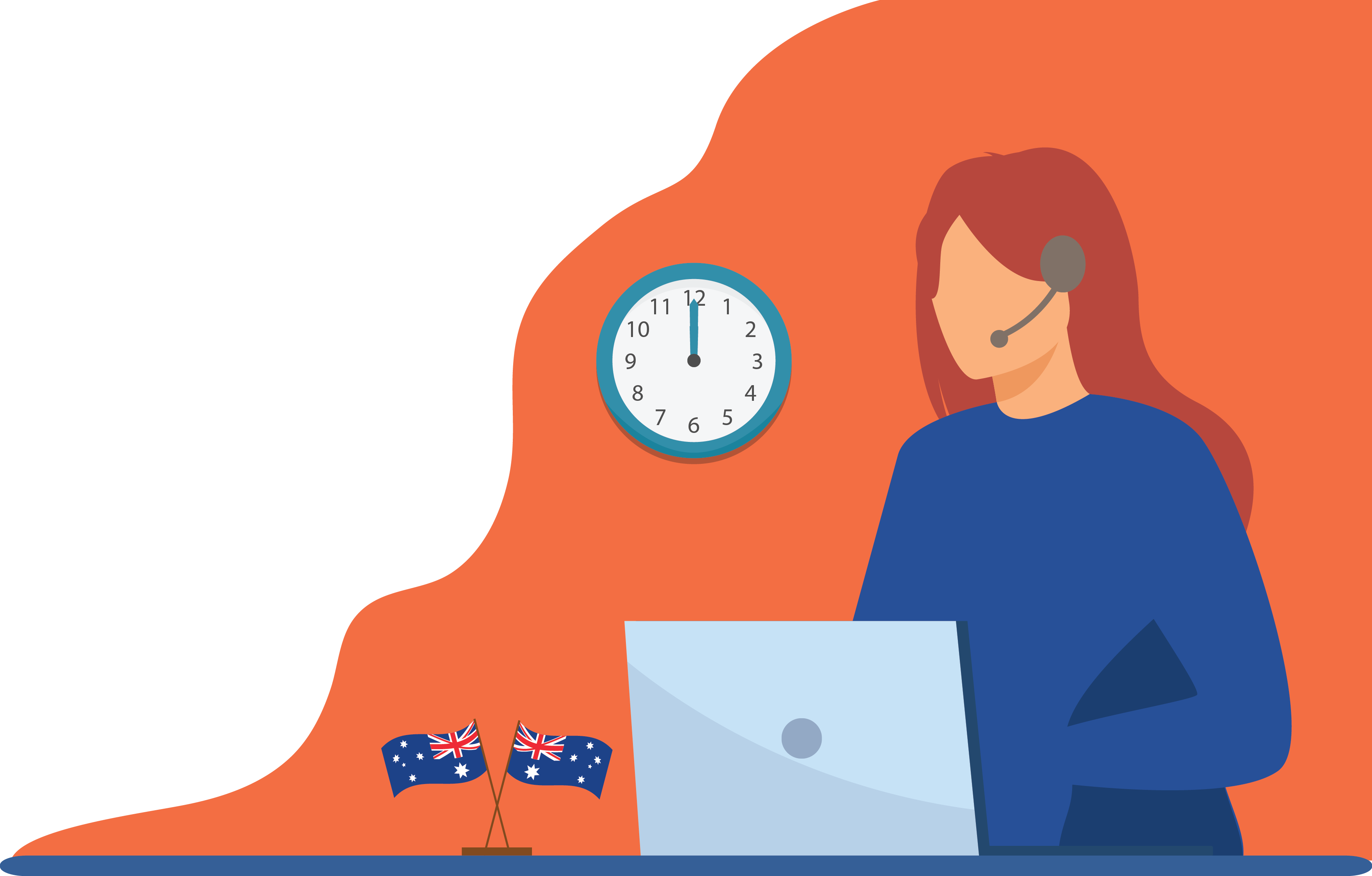 Your Timezones Covered
We make sure that we cover whatever timezones you want covered, AEDT or NZT or WA. We even cover late nights and weekends so that your customers can reach you when they want to.

Completely Vet Agents Before You Hire Them
We use our customer support as a service model to ensure that your product line and policies are completely mapped out before we start training our agents. Then, we conduct mock customer support sessions with our agents and you receive the transcripts for these sessions. Only if you're happy with the agent quality on these sessions would we go live. You'll be able to get on direct phone calls with these agents and get started with the best agent.
Customer Support Services by Helplama

Omnichannel Customer Support
Outsource all support channels under one roof – Live Chat, Email, Social Media, Phone, and more. Provide integrated customer service experience.

Live Chat Support Services
Hire native Australia-based Live Chat Agents to converse with your Australian customers with the required specialization in your business domain.
Email Support Services
Get trained and tested Australia-based Agents to respond promptly to emails from your Australian customers.

Phone Answering Services
Hire Australian Agents with appropriate tone, accent, verbiage, and cultural background to converse with your Australia-based customers.

Easy Volume Based Pricing Model
No two companies are the same and we don't work on a 'one-size-fits-all' model. We'll look at your traffic trends and customer support requirements to give you a custom quote.
What do our customers say about us?
Our chat efforts in general now have a hand in at least 30% of all conversions and Helplama is responsible for 30-40 hours of additional chat coverage each week. Helplama's chatters are definitely superior to what we're paying them. They're intelligent, able to handle a lot of information and use proper grammar. The collaborative nature of our relationship with Helplama has directly contributed to the success of our chat initiatives at large. The impact is very high and the cost is very reasonable.
Helplama has been great. It's wonderful to have someone available to customers when we're not in the office. Customers have instant answers, which means that they don't have to go looking at my competitors.
Helplama's setup process was Effortless! The agents were able to use provided responses to reply to any customer inquiries. They were great at handing off the inquiry if it was outside of their script. Agents were friendly and warm, they did not sound robotic or unwilling to help.