Outsource Your Customer Services to US Based Agents Only
We have agents based throughout the US and they make sure that the voice of your company is not devoid of American verbiage. They write custom emails from their years of past experiences, provide a personalized American live chat experience, give expert service through phone support and provide the best telemarketing experience to your customers in the native tongue.
What's more? Helplama is one of the most affordable outsourcing solutions for a full suite of US-based customer support. How do we do all of these? Talk to us to know about us. We are very transparent in our procedure of allotting an agent.
Outsource Your Customer Services to US Based Agents Only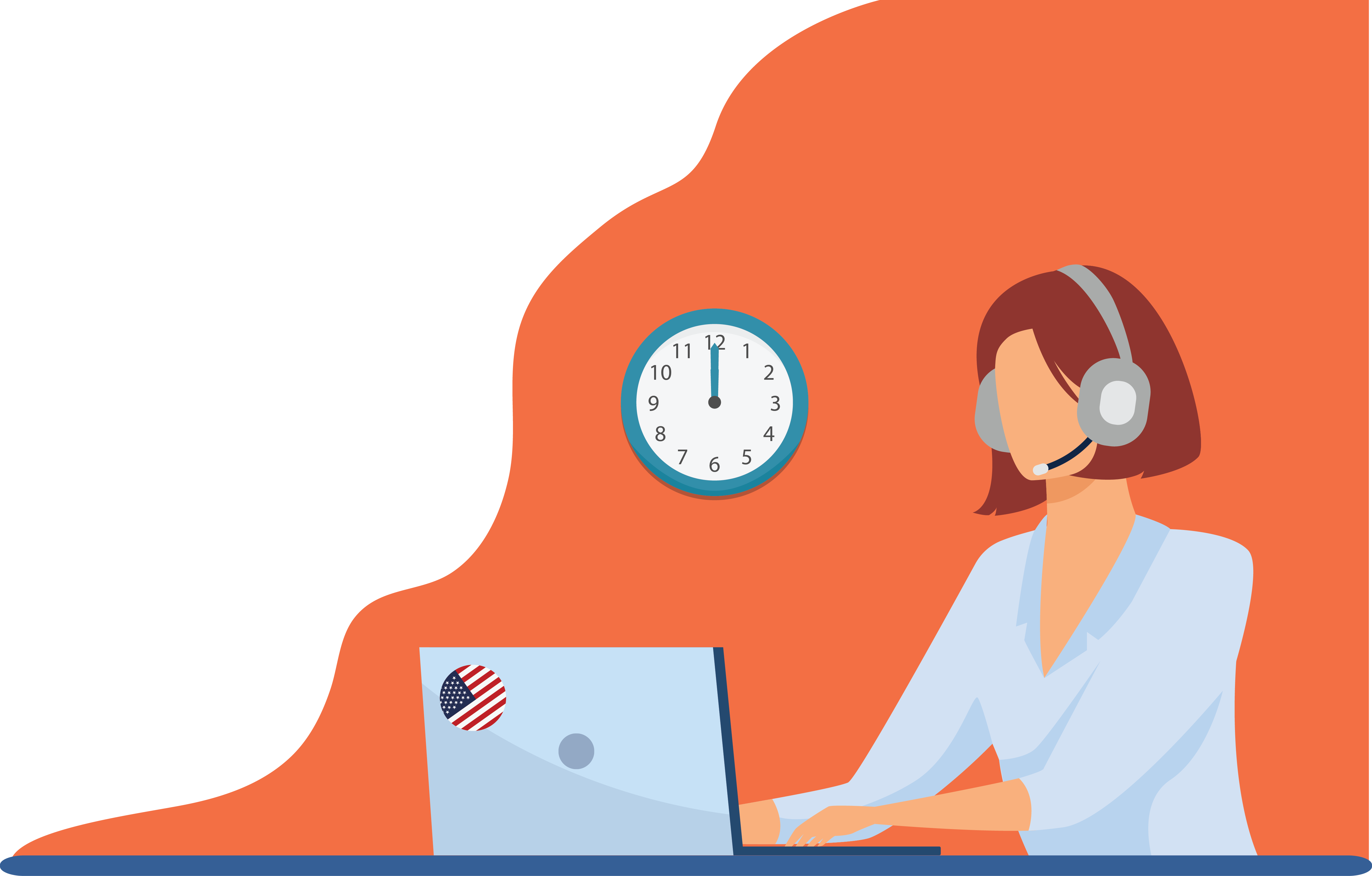 Test Your Agents Before You Hire Them
Customer service is crucial and it can be hard for you to trust remote agents to handle your US-based customers.
We understand this. That's why we first train our agents based on YOUR past customer support history and customer support policies. Then, agents are tested on mock support sessions and their performance is scored. They are allowed to handle your customer support only if you approve of their quality of customer service and expertise.

Want Domain Expertise Or Specific Demographics?
We ensure sure that you get a US based customer service agent who gets you conversion and customer satisfaction.
We're already doing customer support for several hair & beauty companies, furniture companies, pet supply companies, and many more for which the right domain expertise is very critical and we are specialized in onboarding agents with the domain expertise to our clients.
Customer Support Services by Helplama

Customer Support Services
Outsource Customer Support Services to Helplama to make sure that Tested and Expert Agents handle your Phone, Email, and Live Chat Customer Service.

Live Chat Answering Servicing
Get US-based Live Chat Agents with expertise in your business niche so they can understand your customers and appease their concerns.
Email Answering Services
Outsource Email Support to US-based domain experts with relevant experience and specifications suitable for your business.

Phone Answering Services
Call Answering Executives from the USA with the appropriate tone, accent, verbiage and cultural background to cater to your customers' needs.

Customised Volume Based Quotes To Hire Chat Agents
WE LOVE SMALL BUSINESSES. That's why we offer customized pay-as-you-go pricing considering your customer support volume and ROI. Contact us to get a quote.

You Can Hire Time Based Agents
We can cover just the hours you need. If you're a west coast company and just need the 6am-9am pst shift in the morning covered for your east coast customers, we would be happy to help you with that. Many of our clients just delegate 2-3 hours of customer service per day to Helplama and we are happy to help.