Customer Service Outsourcing:
Starts @$399/m
Outsourced customer support that feels like having your own remote customer service team.
We provide specialized customer service outsourcing for small businesses, and manage & enhance their customer support as they scale. Hiring an in-house customer support team is not an easy task, can be expensive, and inconvenient as your employees most likely can't serve your customers 24×7. So, outsourcing customer service would be an affordable and smart idea for your small business.
Why Outsource Customer Support to Helplama?
Live Chat, Email, Social Media, and more – View every customer interaction on a single screen

US-based Customer Service Outsourcing
We don't get your customer support outsourced to foreign customer support agents as the accent, tone, verbiage, and culture change from one country to another. As a US-based customer support agency, we find US-based Call Center Agents for your business.

Small Business Oriented Outsourced Customer Care
No matter how much your customer support volume is, you'll get the dedication you deserve and pay for. Outsource customer service to Helplama and get support agents totally dedicated to your business unlike many service providers assigning a dozen businesses to one agent.
Pay As You Go Answering Service
If you run a small business, you might not be receiving a high volume of calls to answer. Helplama provides pay per call answering services where you pay as per the call volume. Our pay per call answering service starts as low as 70 cents per minute.

Best Outsourcing Customer Support Cost
Unlike some customer support agencies, we don't impose strict monthly or annual pricing plans. Helplama offers both fixed and personalized customer support solutions at the most affordable and the best cost possible! With helplama, you can start providing customer services just at $399/mo. Calculate the outsourcing cost as per your customer support needs.

Outsource Help Desk Support Services
Help desk outsourcing is one way we will help your employees and customers with troubleshooting technical issues or facilitating solutions to known problems. Use our help desk outsourcing support service to provide real-time support to your customers.

A Global Outsource Customer Service Company
No matter, where your business is located, we have a large network and can easily find local customer support agents with relevant experience in your domain. We are very transparent in our procedure of allotting an agent. Talk to us to know more.
Customer Support Outsourcing Services Provided by Helplama
Helplama can serve your customers over a variety of channels, providing them with an integrated omnichannel customer support experience.

Live Chat Support
Hire dedicated local live chat agents with expertise in your domain to engage your customers and answer their queries and concerns in real-time.

Email Support
Best-in-class email support services backed by specialized agents with specific skills to fulfill your business's email support needs.

Phone Support
Pay as you go telephone answering services with the appropriate tone, accent, verbiage, and cultural background to cater to your customers' specific needs.

E-commerce Support
We absolutely specialize in providing customer support to e-commerce businesses. Our dedicated agents know how various e-commerce models work, providing a great customer experience to your shoppers.

Phone Support
Pay as you go telephone answering services with the appropriate tone, accent, verbiage, and cultural background to cater to your customers' specific needs.
No Need To Change Your Customer Service Software
With Helplama, you don't need to worry about changing the helpdesk software you use. We specialize our customer service professionals to use all the industry-approved customer service software. So we will use the same helpdesk software you are already using.
It feels like having your own remote team
Being a third-party customer service provider with a decade of experience in customer service, we have built strong recruitment processes and a team that filters through 100s of agents daily. This is something hard to build for a small business.
We provide you with uber-talented people
We procure talented agents based throughout the US and specialize to customize customer service interactions and provide your customers with a personalized experience.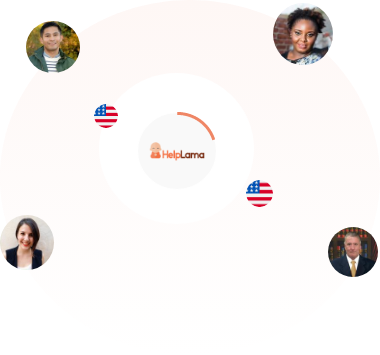 We train them as per YOUR store
To make sure that the customer service provided to your customers is not devoid of your brand's voice, we train them based on YOUR previous customer service interactions.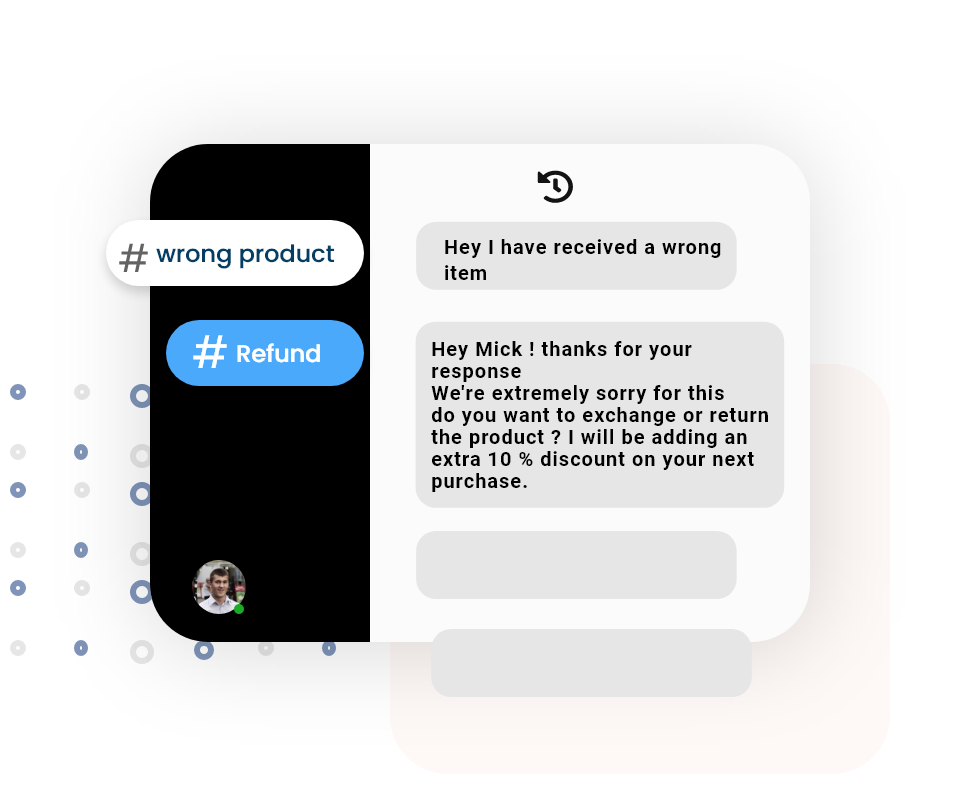 We test them on YOUR chats
To ensure a superior customer service experience, we test our agents on YOUR chats and different customer service scenarios. They are only allowed to interact with customers once they successfully pass the tests.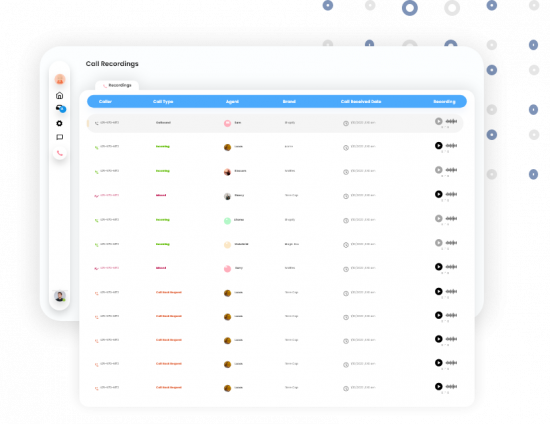 Phone Order-Taking Service
Outbound B2B Telemarketing
Social Media Customer Service
Shopify Call Center Outsourcing
How to Outsource Customer Service The Right Way?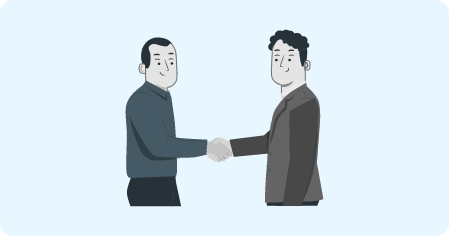 Define your outsourcing goals and needs.
Why do you want to outsource customer service? What is your motivation for outsourcing?
It can be to cost reduction, 24/7 support, improvement in NPS, better coverage, or access to modern tools and processes, etc. At the end of day, you want your customers to be happy and get their concerned and questions answered effectively and quickly. Knowing what you need and what you want successful customer operations to look like would significantly help you find the ideal outsourcing partner.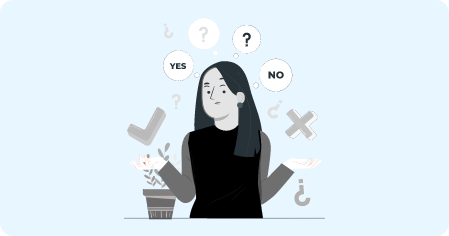 Decide whether an agent can solve your customers' issues or not
If your customers ask repetitive questions and answering them does not require a degree of expertise, definitely outsource customer service. For instance, if you run an ecommerce store, you can train customer support agents to handle customer concerns like delayed delivery, cancelled orders, returns, refunds, etc. But if you are a professional say a doctor or attorney at law, you should go for answering or appointment booking services only. In other words, if your customers do not need your personalized attention, go for outsourcing.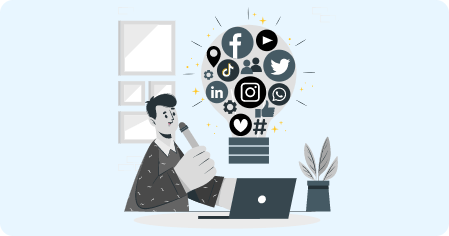 Identify the support channels customers use to contact you
What are the channels that most of your customers use to get in touch with you? As per research, customers reach out brands across an average on 11 social media channels. So be clear about the support channels you need to outsource today and in the future, to provide flexibility to your customers and scale customer support. Maybe you just need to outsource live chat and email today, but you might need to outsource voice support as well in the fututre. Ensure that your outsourcing partner can handle all the support channels under one roof.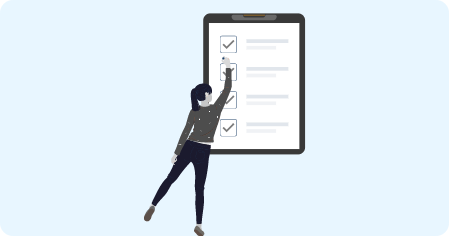 Create a RPF for outsourcing
After you're done identifies your needs and what you want out of oursourced customer support, you should create a RPF and ask potenial outsourcing partners to fill it out. A "request for proposal" is a formal document consisting a variety of questions you ask the outsourcing provider to know them better and help them recognize your outsourcing needs. Check out this step-by-step guide to create an outsourcing RPF and varoius templates.
Create an outsourcing RPF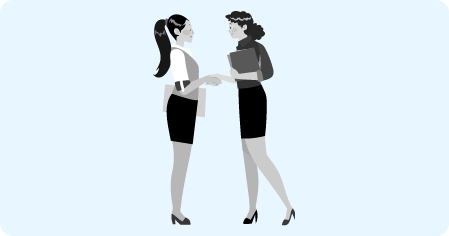 Consider hiring an Onshore Outsourcing Agency
Cost reduction is reported the most common reason 70% of companies consider outsourcing customer service. That's why businesses generally get attracted to offshore outsourcing agencies that offer outsourced customer support at low costs. But it also comes with the risk of poor customer service experiences as offshore agents do not speak native language and present the risk to fail to appease your customer concerns. We suggest you to hire US-based customer service agents with appropriate tone and verbiage.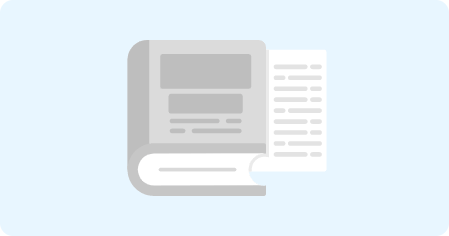 Create a guideline for your brand voice and tone
Brand voice is the personality your brand portray through all of its communications. Customer support agents represent your brand and the way they interact with your customers affects your brand voice. Create a guideline for agents so that their voice and tone are not devoid of your brand. Check out this brand voice template for example.
Brand voice template
What do our customers say about us?
Our chat efforts in general now have a hand in at least 30% of all conversions and Helplama is responsible for 30-40 hours of additional chat coverage each week. Helplama's chatters are definitely superior to what we're paying them. They're intelligent, able to handle a lot of information and use proper grammar. The collaborative nature of our relationship with Helplama has directly contributed to the success of our chat initiatives at large. The impact is very high and the cost is very reasonable.
Helplama has been great. It's wonderful to have someone available to customers when we're not in the office. Customers have instant answers, which means that they don't have to go looking at my competitors.
Helplama's setup process was Effortless! The agents were able to use provided responses to reply to any customer inquiries. They were great at handing off the inquiry if it was outside of their script. Agents were friendly and warm, they did not sound robotic or unwilling to help.