Live Call Answering Service: Starts at $399 – Helplama
It's time to elevate your business with comprehensive live call answering services tailored to your unique needs. Helplama's goal is straightforward: we offer specialized answering services with domain-expert operators and, more importantly, craft a solution that works best for you.
Helplama's Approach to Live Call Answering Services

Complete Customer Context
We train our operators with the information they need about your products and services. Your customers will think they're speaking with a member of your team, not your answering service.

Strong recruitment processes
At Helplama, we get 100s of agent applications every day that goes through our strong recruitment processes to ensure a high-quality customer support experience is provided to your customers.

24/7 Real-time Live Call Answering Services
Don't leave your calls unanswered after hours. Helplama's flexible working hours make it possible to provide 24/7 real-time call answering services.

Multiple Domain Support Under One Roof
Helplama offers integrated call answering services across multiple domains. Needless to say, our support teams are available to meet your specific business requirements.

100 % money-back guarentee
Rest assured, you will be reimbursed if the talent we provide is not satisfactory.

Flexible Pricing
We provide both fixed and custom pricing based on your customer support volume and other customer service needs. Click here to calculate the outsourcing cost.
How To Get Started with Helplama's Live Call Answering Service
Think live call answering outsourcing through Helplama may be a great fit for your company? It's easy to get started straight away.

Book an appointment with Helplama

Tell us about your business
We make sure not to provide a one-size-fits-all live call answering solution.

The Helplama team will collaborate closely with your team to ensure that we have a complete picture.
This enables us to provide unmatched service by drawing on your insight and knowledge.

Helplama is ready to serve!

Personalized
Wow your customers with personalized and friendly call answering.

Flexible
Customise how your customers calls are answered.

Affordable
Opt for Helplama pay-as-you-go call answering services.
The software we specialize in:
No need to change your customer service software because we specialize our agents to use most of the industry-approved software so they can use the software the same as our clients.
We provide you with uber-talented people based on your requirements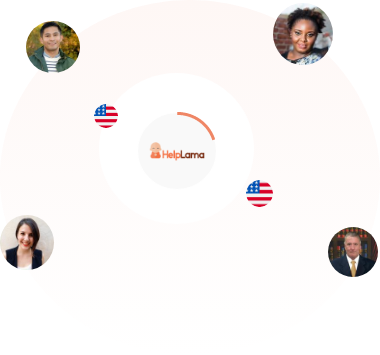 We train them as per YOUR business.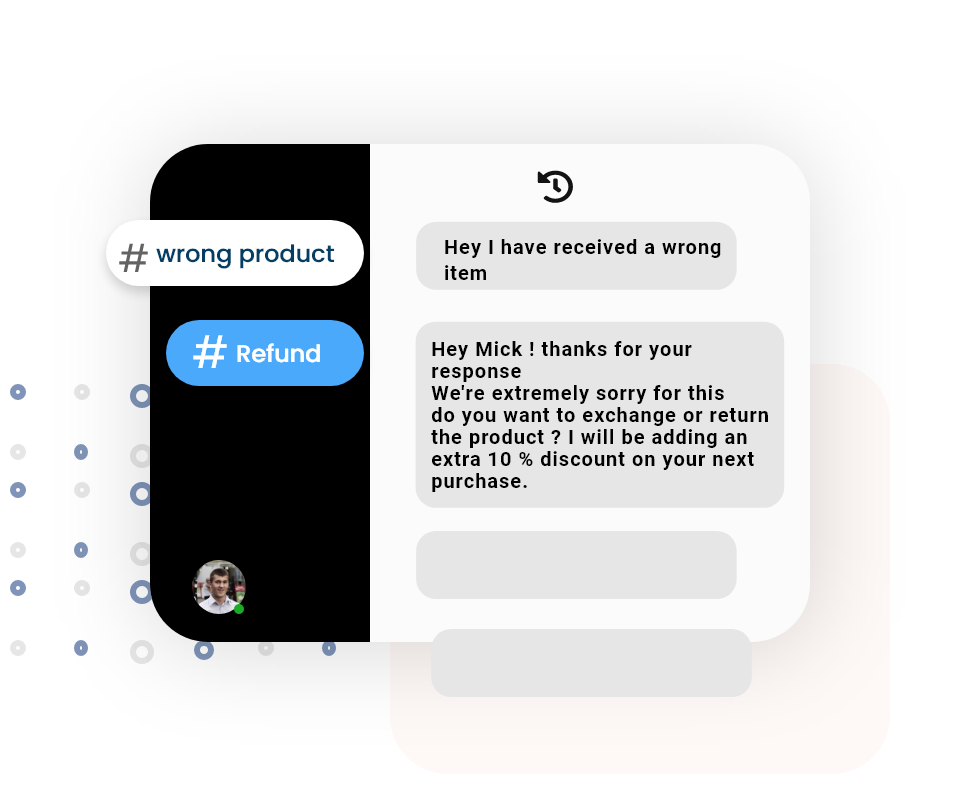 We test them based on your store's call records, product line, and policies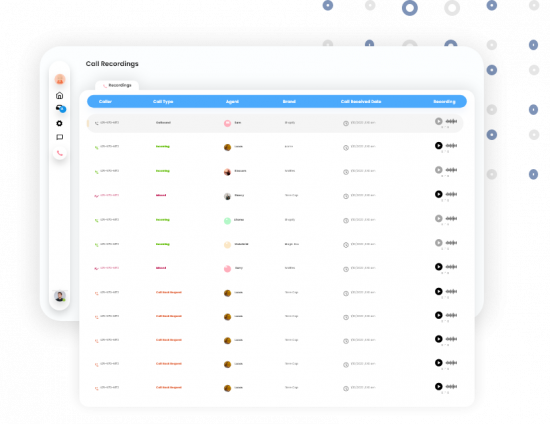 Your own remote team is ready to go live.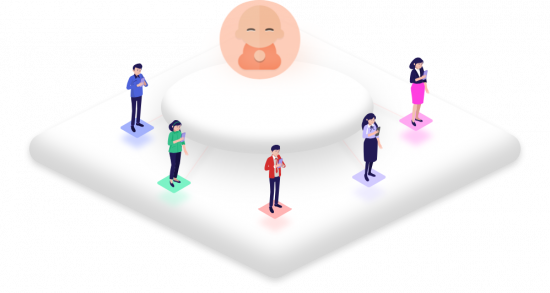 Helplama provides a range of call answering services:

Professional Answering Service
Helplama's professional answering services provide 24-hour live operators who are trained to manage your calls and more.

Ecommerce Answering Service
Make it easy for your customers to ask their questions and get answers instantly. Helplama professionals spend time learning about your products and services so that we can respond to customer inquiries with confidence.

Order Taking Service
Let your customers easily place orders with you over the phone with Helplama's order taking service.

Virtual Answering Service
Helplama's virtual answering service screens your calls to reduce interruptions and quickly connects you to important customers.

Automated Business Phone Answering Service
In addition to full-time call answering agents, we offer automated systems to answer every call professionally and on time.
See Helplama's Live Call Answering Service in Action Today.
All In One Customer Service Solutions By Helplama
Shopify Call Center Outsourcing
Phone Order Taking Service
Live Chat Support Outsourcing
Technical Support Outsourcing
Social media customer service
What do our customers say about us?
Our chat efforts in general now have a hand in at least 30% of all conversions and Helplama is responsible for 30-40 hours of additional chat coverage each week. Helplama's chatters are definitely superior to what we're paying them. They're intelligent, able to handle a lot of information and use proper grammar. The collaborative nature of our relationship with Helplama has directly contributed to the success of our chat initiatives at large. The impact is very high and the cost is very reasonable.
Helplama has been great. It's wonderful to have someone available to customers when we're not in the office. Customers have instant answers, which means that they don't have to go looking at my competitors.
Helplama's setup process was Effortless! The agents were able to use provided responses to reply to any customer inquiries. They were great at handing off the inquiry if it was outside of their script. Agents were friendly and warm, they did not sound robotic or unwilling to help.