How long does it take for your team to respond to open tickets on average?
If your response is anything less than 12 hours and 10 minutes, you are doing better than most!
Reason: That's the average response time taken by businesses around the world to respond to customer support tickets. But if the response time is that high, the resolution time is likely to be much higher. Over time, these factors can add to the cost of support and cause customer dissatisfaction.
The goal, according to experts, should be under an hour. This would get you into the top 15% of businesses in terms of response time. In the post-pandemic environment, managing customer response times is likely to be more critical than ever for e-commerce teams.
If you have limited resources to begin with, prioritizing tickets wisely is critical.
For instance, identifying trending issues can help you prevent new tickets by updating the information on your FAQ page. The latest ticket management tools might not be much help unless you optimize your customer support queue management process. This can help address issues related to ticket routing by adding dedicated queues for VIP customers, for example.
Often, businesses are so focused on the customer experience that they forget about the impact of inefficient ticket management on their employees.
High ticket volumes can impact the efficiency of your customer support agents and lead to burnout. In the long run, this could affect the quality of customer service and accelerate employee turnover. In turn, fewer available agents would only increase wait time further for customers, resulting in escalations and negative reviews.
Manage Customer Queues Like A Pro With These 6 Tips
Here are 6 proven strategies that can help you manage customer support tickets like a pro:
1. Set up a queue management core group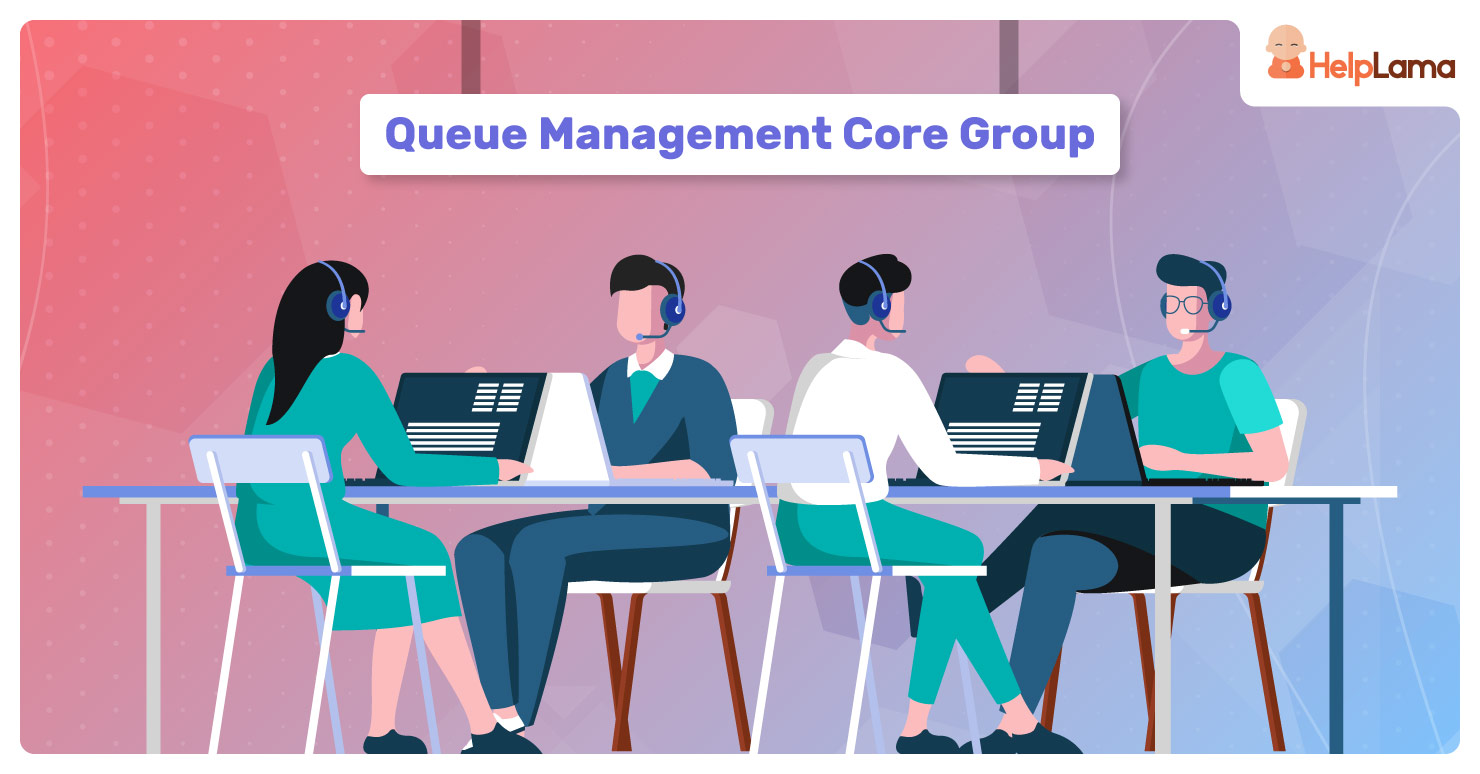 To perform at their best, agents need to know which tickets need to be handled in what order. Customer needs may change from time to time, which means agents need real-time inputs on deciding what is important.
This is where a core group of managers can play a vital role. They can change workflow rules based on ticket type and volume, eliminate duplicate ones and alert the team about technical problems or delivery delays in specific locations. In addition, it can help ensure that SLAs are met consistently.
For instance, if the wait time is too high, the group can alert managers in real-time to ensure adherence to the schedule. This can improve the overall efficiency of your team and enhance the customer experience.  
2. Enable self-service options
Most customers would prefer to find their own answers to their queries, if possible. According to Dimension Data, the figure is as high as 40%. Moreover, agents typically spend most of their time on general tickets rather than critical ones that deserve immediate attention. This means that self-service tools aren't just necessary from a customer experience standpoint but also have a clear impact on operating costs.
So, set up a knowledge base with curated information relating to common customer issues. Integrating a chatbot can further improve the speed and accuracy of search results and provide a smooth self-service experience to customers. This can help to make your customer support queues less intimidating and reduce agent workload.
3. Real-time reporting
With real-time reporting, you can manage both service levels and CSAT with greater predictability. For example, the latest helpdesk software tools come with live dashboards that display agent performance, conversion, and response time on a single screen. You can customize them to show data such as the number of active tickets and average handle time across different queues.
Based on the tags added to each ticket, you can categorize issues by type and volume. This allows you to quickly sort through pending tickets, especially in case of escalations, and handle them on a priority basis. These tools can be configured on the agent level to display individual performance data, including pending and reassigned tickets.
Overall, real-time reporting can improve accountability and transparency. It can enable your team to take a proactive approach to queue management in terms of meeting SLAs.
4. Integrate helpdesk with CRM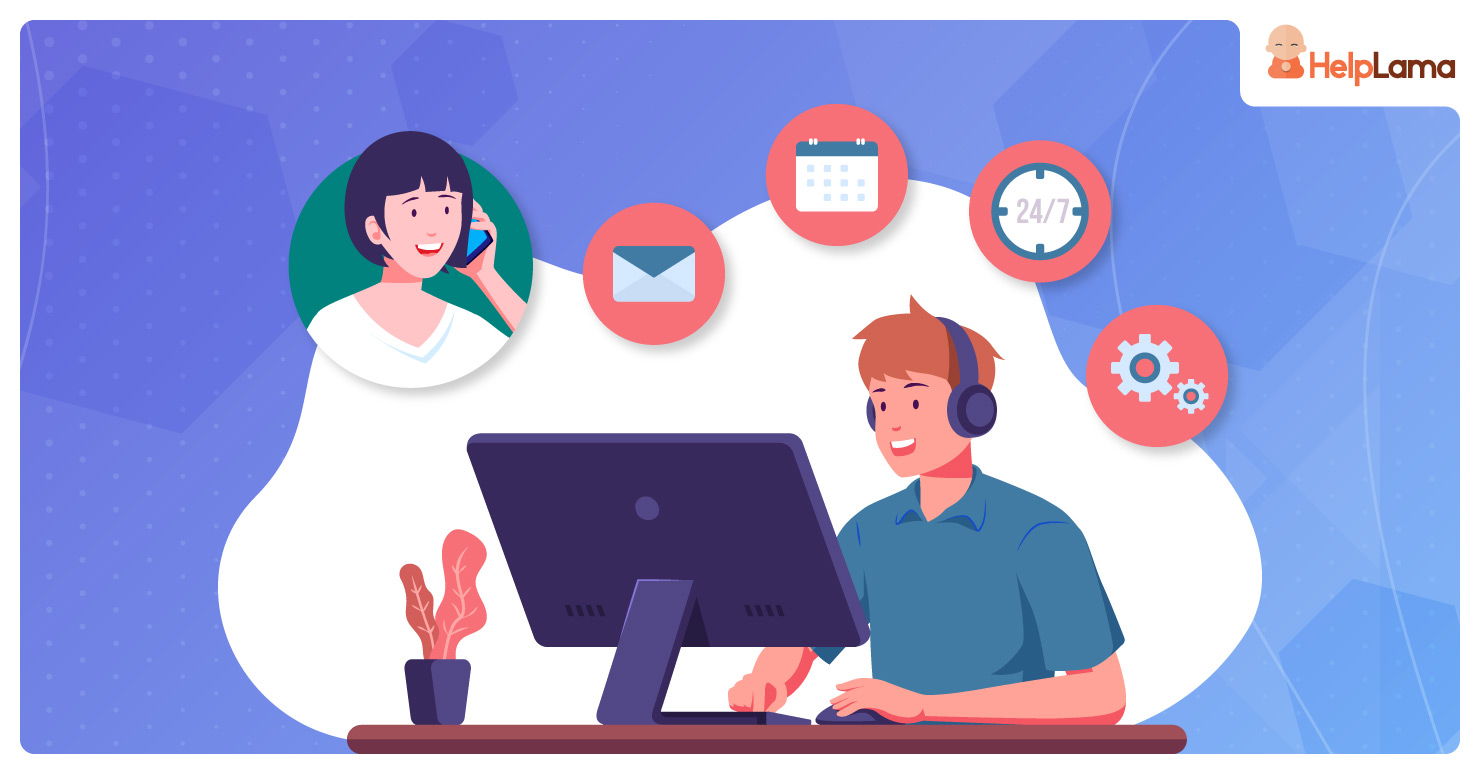 The lack of information about a customer issue is perhaps the biggest hurdle in achieving first contact resolution. For example, customer support may not have access to billing or technical problems reported by a customer. This may make it impossible for them to correctly diagnose the issue and solve it quickly. By linking your CRM and helpdesk, you can build a seamless customer profile that teams across departments can use.
This can allow true cross-functional collaboration between teams and significantly improve average handle time and resolution time. What's more, agents can naturally empathize with a customer's situation when they understand what the customer may be going through.
5. Automate responses
Autoresponders can work wonders in terms of taking care of routine email queries. To do this, create email templates around the most common FAQs that can be sent in a single click. Automated workflows are designed to send automated responses based on specific types of queries. You can define the 'triggers' or situations in which a certain email is to be sent.
For instance, an automatic confirmation with the estimated turnaround time can be sent as soon as a customer logs a ticket. This can reassure customers and prevent additional tickets for the same problem.
The core queue management group should be given overall responsibility for creating new templates and deleting any identical tickets opened on the same day. You can also put them in charge of escalation management and tracking pending tickets.
6. Cross-skill agents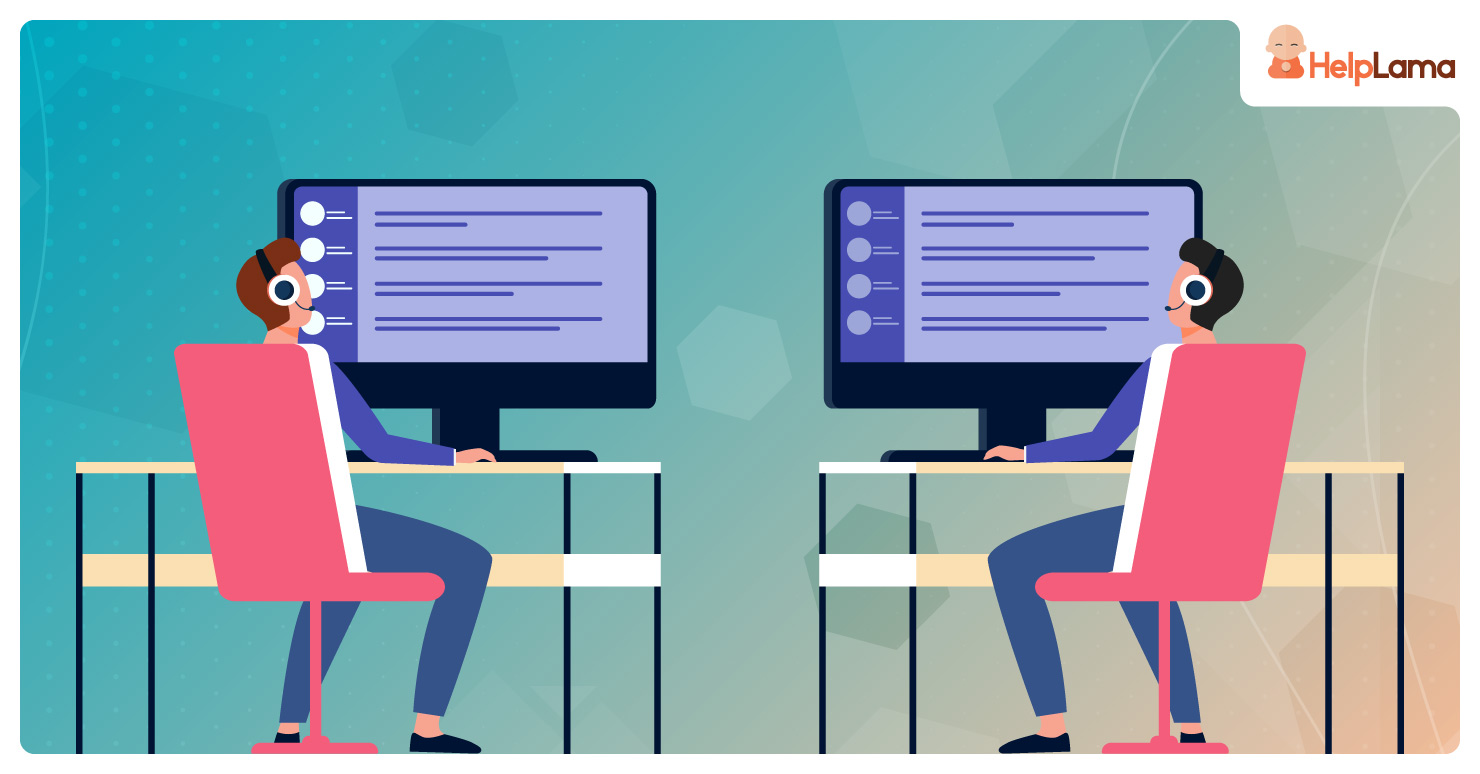 Customer queues depend on assigning tickets to the right agent and having enough backup in case the workload peaks. Cross-training experienced agents can certainly help, as can chatbot and canned email responses. This will allow the core queue management team to toggle agents between queues as and when required. A dedicated escalation management queue is a necessity to handle priority cases.
Last Words
Customers expect a quick response from the brands they buy from. Given budget constraints, extending 24-hour support may not always be possible. However, this calls for an out-of-the-box solution: outsourcing to an experienced provider like Helplama. Our flexible plans give you a cost-effective solution to growing interaction volumes with none of the associated hiring and training hassles. We are easy to work with and do not insist on long-term contracts.
Our Zero-Risk Guarantee has you covered in case you aren't satisfied for any reason. Contact us today for more information!