Time and cost – the two biggest hurdles to scaling customer support teams are not insurmountable. In fact, hundreds of companies have managed to successfully support their customers despite the challenges posed by the shift to remote working. How? You guessed it, by outsourcing customer support to a specialist.
Now, you have probably considered doing it too, but the potential impact on customer experience can be too big of a risk to take. However, the question to ask is: what are the opportunity costs of not outsourcing?
For example, high volumes can test even the most seasoned in-house teams, and overtime isn't always the answer. After all, overworked agents cannot be expected to communicate with empathy and friendliness. As a business, you might not have the bandwidth to focus on customer experience either.
In the post-pandemic scenario, it is an all-out war with brands across industries striving hard to retain their hard-won customers. In this situation, response time and first contact resolution are more important than ever.
The truth is that the risks of outsourcing can be mitigated quite easily with the correct approach. The key is to identify the right outsourcing partner that has the expertise and the talent to deliver exceptional customer service without demanding an extra service fee per agent, for example. Moreover, you need a partner that is proactive about optimizing your customer support operations and can help you improve your ROI over a period of time. You'd want your customers to be serviced by actual specialists as opposed to agents 'multitasking' between different processes. This is the market gap that customer support outsourcing companies like Helplama aim to fill.
4 Amazing Benefits of Outsourcing Customer Service with Helplama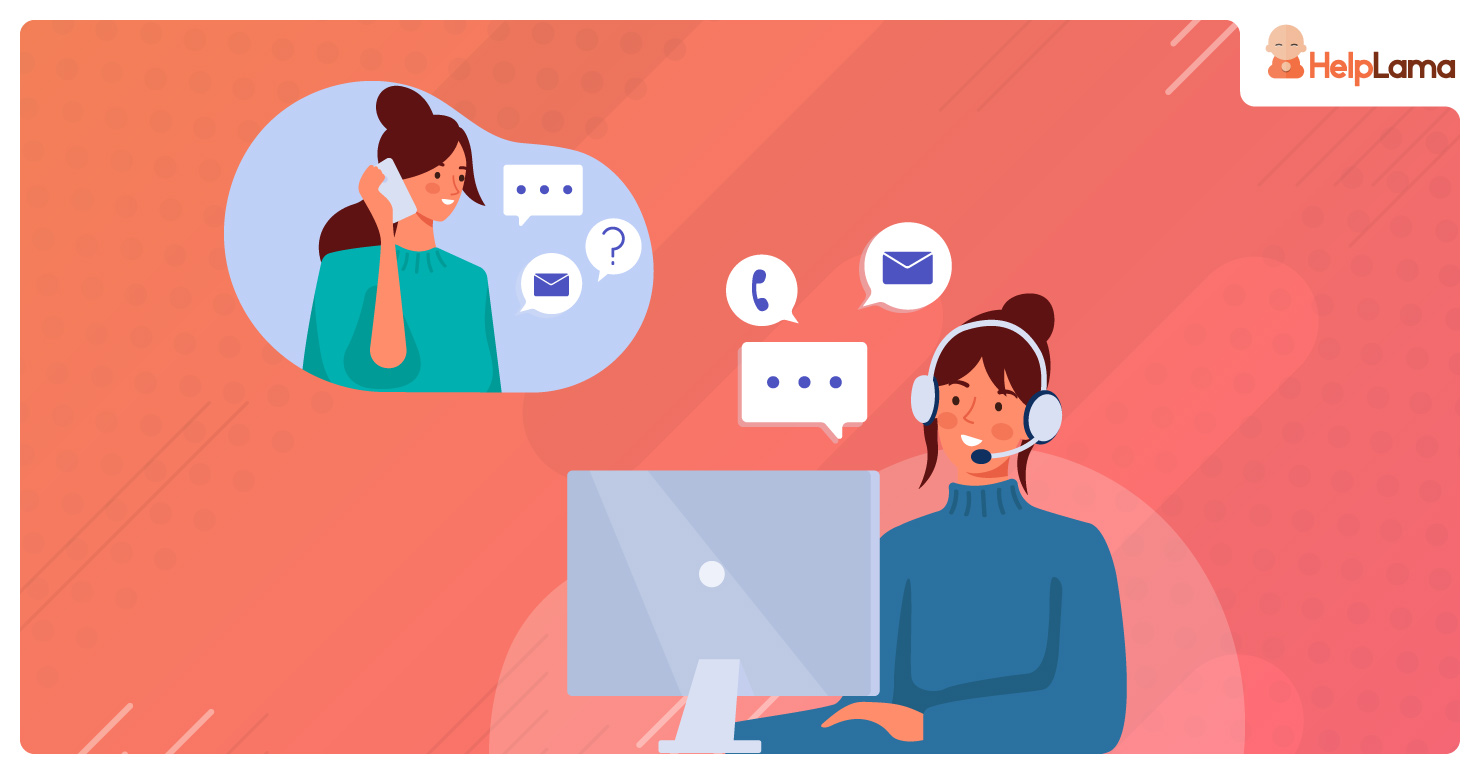 Here's how Helpama provides a credible outsourcing alternative for discerning brands in terms of both quality and efficiency:
1. Coverage without compromise
Hiring new agents to make up for attrition losses throughout the year is expensive. With the shopping season around the corner, there is also a question of whether you can provide coverage during peak hours – between 7 pm and 4 am. Most call centers have a minimum volume requirement, which means you lose money during the non-peak hours. With Helplama, you get on-demand coverage 24X7 that can be scaled up or down any time, depending on the volume. This means you are always prepared for customers without having to worry about the cost.
What's more, there is no need for you to provide forecasting data on the estimated number of calls/chat/emails expected on a given day, unlike traditional contact centers. Helplama's remote team is immune to disruptions like power outages that can severely impact service levels.
While Helplama, you can implement a tiered support structure where remote agents handle general tickets while your own in-house team focuses exclusively on priority cases such as credit card declines and refund requests.
The result:
Better CSAT
Higher availability
Faster response time.
In case of a pre-existing backlog of tickets, Helplama agents can help improve turnaround time and support you in meeting SLAs.
2. Better ROI:
In the post-pandemic environment, customer support costs can be difficult to justify as the returns are not always quantifiable. For example, BPO call centers generally use fixed cost pricing where you pay either by the hour or by the minute for the agents you use. Both these models rely on stable contact volumes to be cost-effective.
In case there are not enough calls/chats in the queue, you could end up paying much more than you should have. If the volumes are steady, the focus shifts to handle time, often at the expense of customer experience. Needless to say, neither of these are ideal scenarios in the post-pandemic environment.
Helplama differs from traditional BPOs in offering the customer support as a service (CaaS) model where the responsibility for hiring and training agents as well as managing service levels is ours. You pay on a per-transaction basis. For example, calls or emails answered.
However, that's not all. Helplama brings data-based insights to the table- trends, analyses, and recommendations – to help you identify major issues and consistently improve ROI.
3. Unmatched Quality:
As you scale, ensuring quality can often be a challenge. The problem with customer service agents is that you can never hire and train enough people to keep up with those that are leaving. Your outsourcing partner may be able to help you replace agents faster but closing the gap in terms of product training, and soft skills is likely to be a losing battle.
With the advances in technology, it is now possible for agents to be trained in double-quick time. At Helplama, we use AI-based bots that 'learn' everything there is to know about your product, process, and brand voice. This data is fed into a live simulator to train agents in a realistic environment.
You get to supervise the training process and select the agents that will eventually interact with your customers. Our agents are based locally in your home country (US/UK/Europe), which means zero communication gaps (accents are notoriously hard to copy) and maximum customer engagement.
4. Zero Risk Money-Back Guarantee: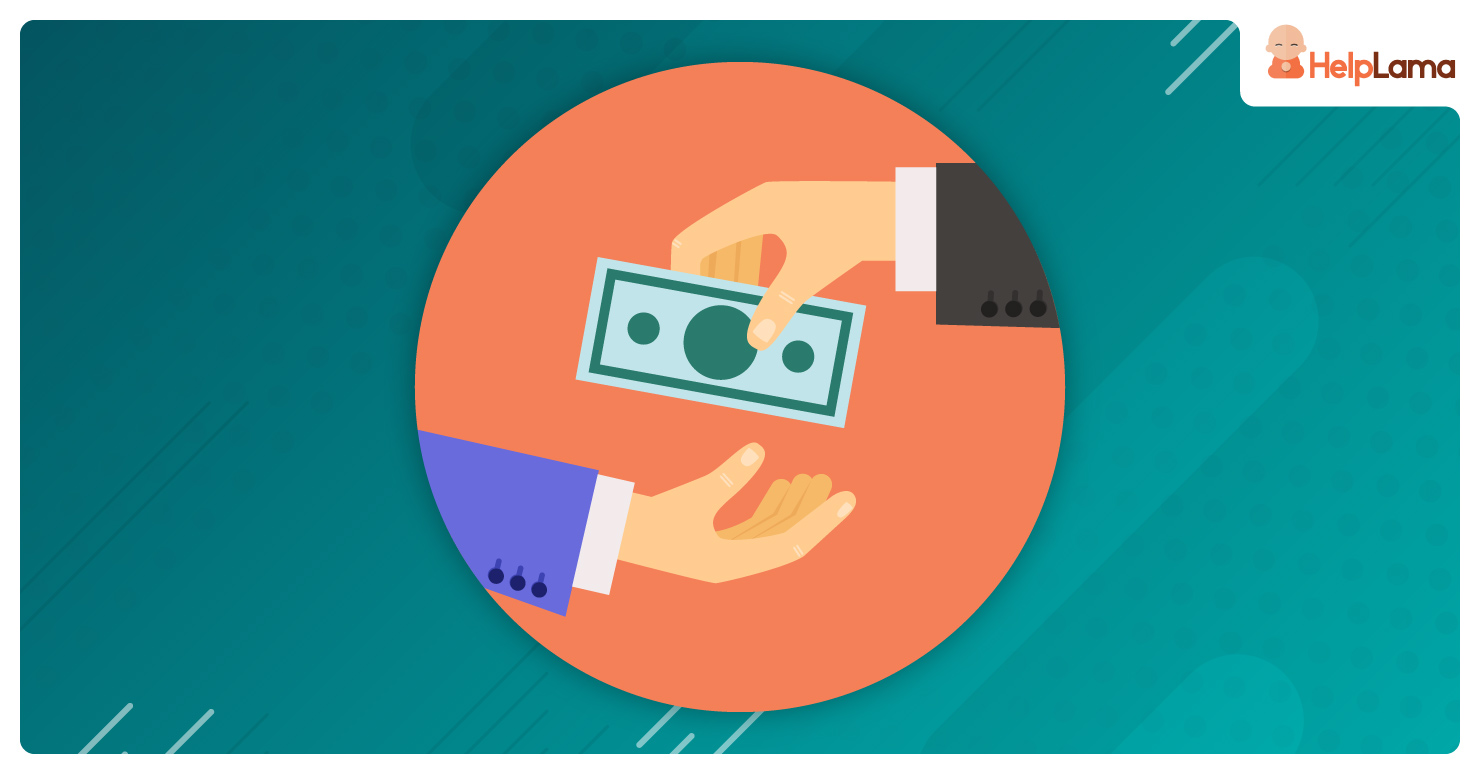 Reviews, testimonials, and performance data are all useful indicators of the capability of an outsourcer. However, it is important to look for common values and beliefs in an outsourcing partner. For example, does the company focus on just meeting SLAs without putting equal emphasis on customer service? Do they insist on long-term contracts with upfront payment? For Helplama, your needs always come first. There are no contracts to worry about when you work with us.
If you are not satisfied with our performance, we will give you your money back. We call it our 'Zero-Risk Money Back Guarantee', which, to the best of our knowledge, is not available with any other provider.
Last Words
As a new-generation customer support service provider, Helplama offers multiple benefits to customers. We help you scale customer service as you grow without having to waste resources on hiring and training agents. Depending on your needs, we can manage your customer support team, start to finish, or handle specific customer requests. We work as an integral part of your team and not as someone on the outside.
You'll find that our plans are flexible and adaptable to any need or budget. We have not only eliminated long-term contracts but also offer a full refund under our Zero-Risk Guarantee, in case you aren't satisfied. This is a one-of-a-kind benefit that you'll likely never find anywhere else. Contact us today to know more!