To reduce operating costs and ensure 24X7 customer support coverage, businesses around the world have been pivoting to remote customer service. The coronavirus crisis has only accelerated this trend. The advantages in terms of both service quality and attrition management are a no brainer. As customers demand personalized support, the appeal of remote teams supported by automated tools such as chatbot, Interactive Voice Response (IVR) systems, and cloud-based helpdesk software is growing steadily. You can also expect to save a pretty penny on infrastructure and maintenance costs. However, running a remote team has its fair share of challenges. For one, remote teams often work in isolation and may not feel engaged at work.
In its State of Remote Work 2020 annual report, Buffer- a social media analytics company- showed that 20% of remote workers regarded collaboration and communication as the biggest challenge they faced. An equal number reported feeling lonely while 18% found it difficult to unplug after work. While cloud-based remote customer service tools have made it possible for remote teams to collaborate in real-time, aligning team performance to business objectives can be problematic. Building a performance-driven culture can also take longer.
Best Tips for Your Customer Support Team
If billion-dollar brands like Amazon and Walmart are betting big on remote customer support, there is no reason why smaller businesses should not follow suit. They just need to embrace change and evolve long term strategies that drive innovation and growth.
To discover effective ways of running remote customer support teams, here are 6 tips worth trying:
1. Recruitment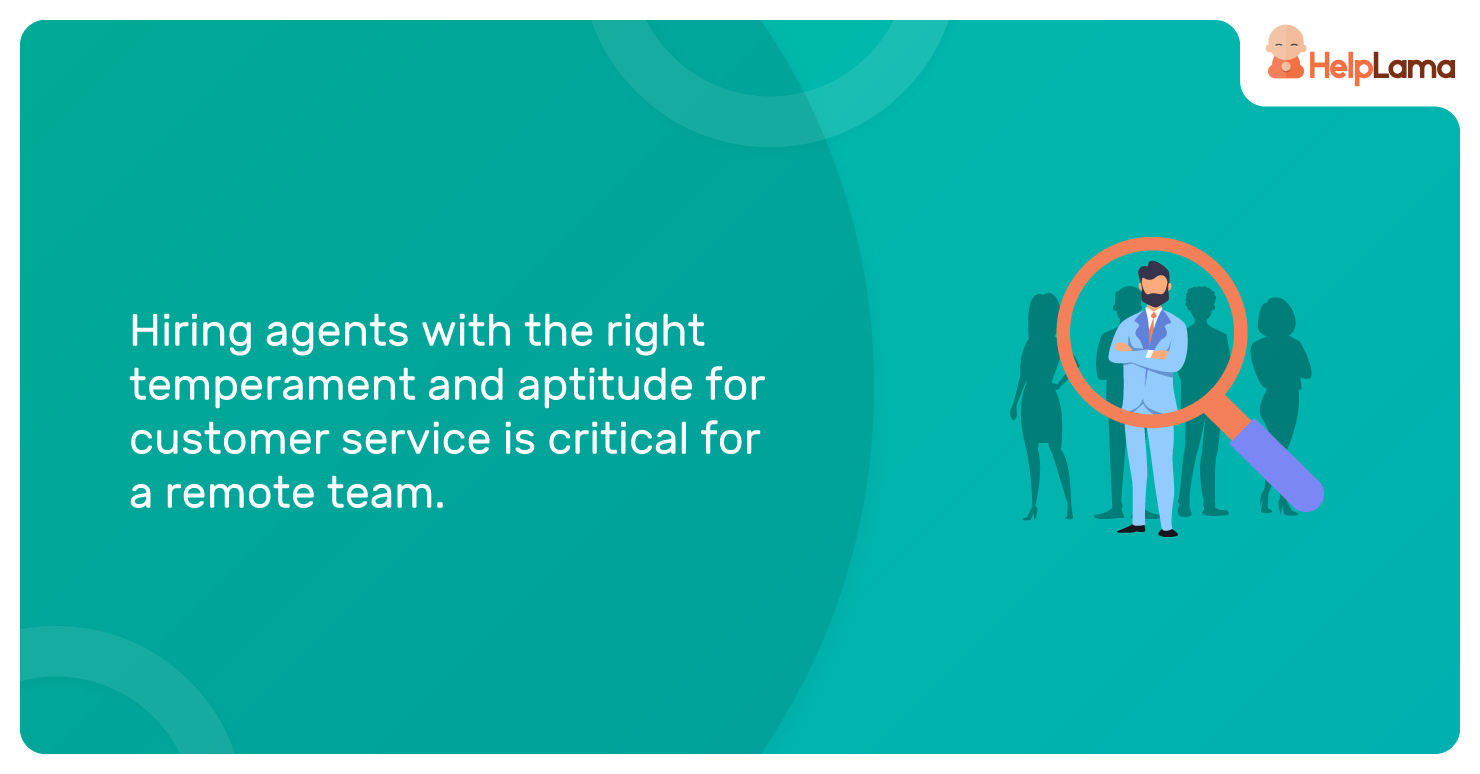 Hiring agents with the right temperament and aptitude for customer service is critical for a remote team. Since soft skills like empathy are honed over many years, prior experience in the customer support industry is non-negotiable when hiring remote agents. You must also make sure that the candidate hired meets the various hardware and software requirements such as a dedicated phone line and compatible computer.
You would also need managers that can drive high performance in what can often be a fast-paced work environment. They must be able and willing to hold themselves and the agents accountable for meeting performance goals. Finding the right talent can help you grow your business faster than any other factor.
2. Training and Certification
Since agents will need to be trained and certified before handling live customer accounts, setting up an e-learning platform with course delivery, agent assessment, and web conferencing capabilities should be high on your to-do list. Learning modules must be designed for self-directed learning with built-in support.
The choice to make is between building an e-learning platform of your own or paying for one. An ideal learning platform will let you schedule classes, build learning paths based on specific roles, set up assessments, create your own learning content, and work equally well across devices. Adobe Captivate Prime, Litmos, and TalentLMS are some of the leading corporate training platforms you can consider.
You can even build your own WordPress training site at minimal cost with plug-in modules that can do everything an out-of-the-box alternative can.
3. Clear performance goals
Without well-defined goals, the true potential of your remote customer support operation might never be realized. During the go-live phase, ensure that remote agents get enough time with managers. On their part, managers must set realistic and time-bound performance goals while promoting open-communication with their agents. Performance should be rewarded to reinforce a culture of excellence. At the leadership level, it is critical to study evolving market trends to derive actionable insights. In turn, these insights can form the basis of deciding the key metrics for growth.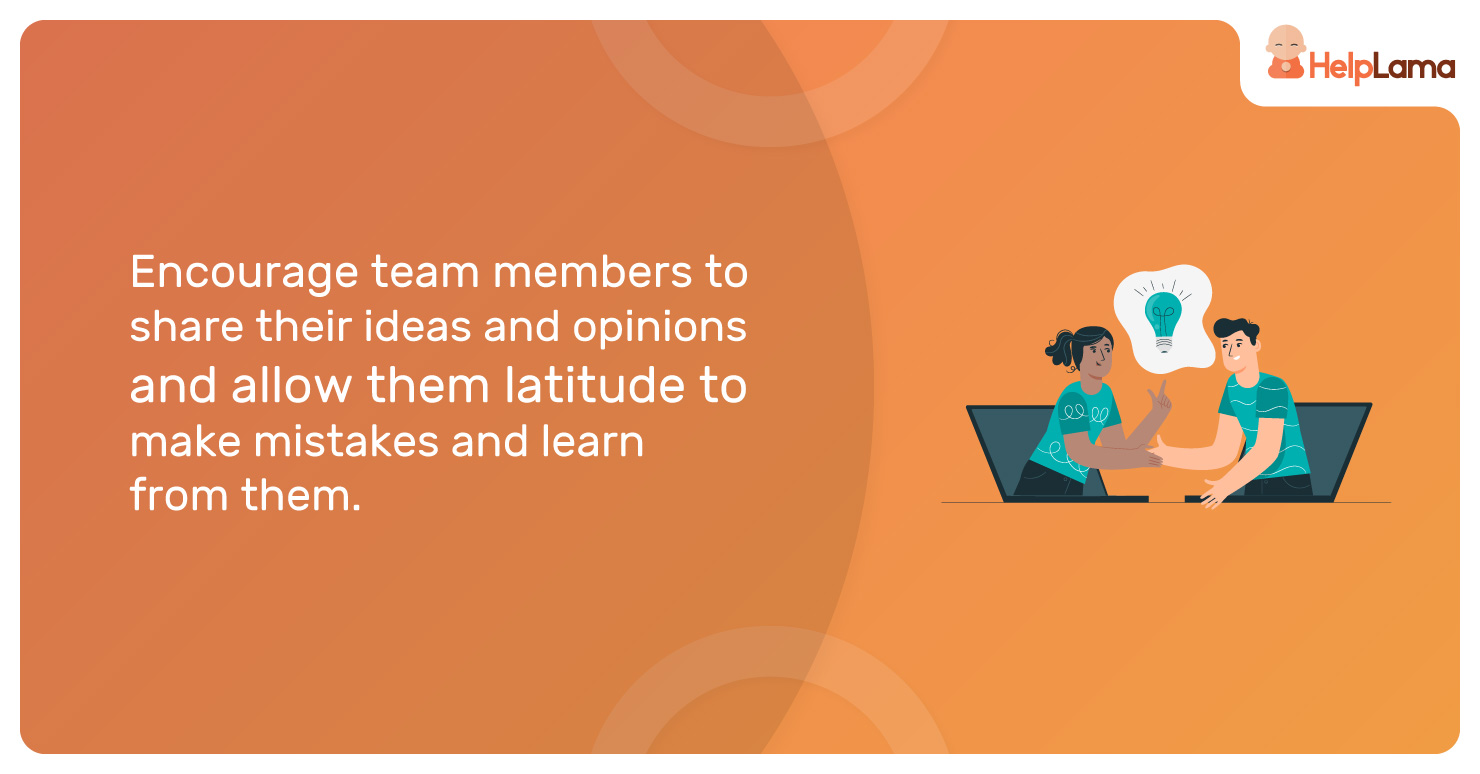 In this context, it is also important that everyone on the team has a good understanding of your values. Encourage team members to share their ideas and opinions and allow them latitude to make mistakes and learn from them. Consulting external experts at this stage can help you create processes and systems that improve performance and minimize conflicts.
4. Tools and resources
For your remote team to be productive, a suite of reliable and secure communication tools is required. These tools must enable teams to access company resources and updates as well as communicate with their managers in real-time. A comprehensive knowledge base that makes team data accessible to all employees, regardless of location or time zone, is a must.
Instant Messaging (IM), web conferencing, and secure file sharing software should be standard across the team for ease of access and greater efficiency. Regular team meetings and calibration sessions over collaboration tools like Zoom, Slack, Google Hangouts, etc can help you drive performance and get real-time feedback from the agents.
5. Scheduling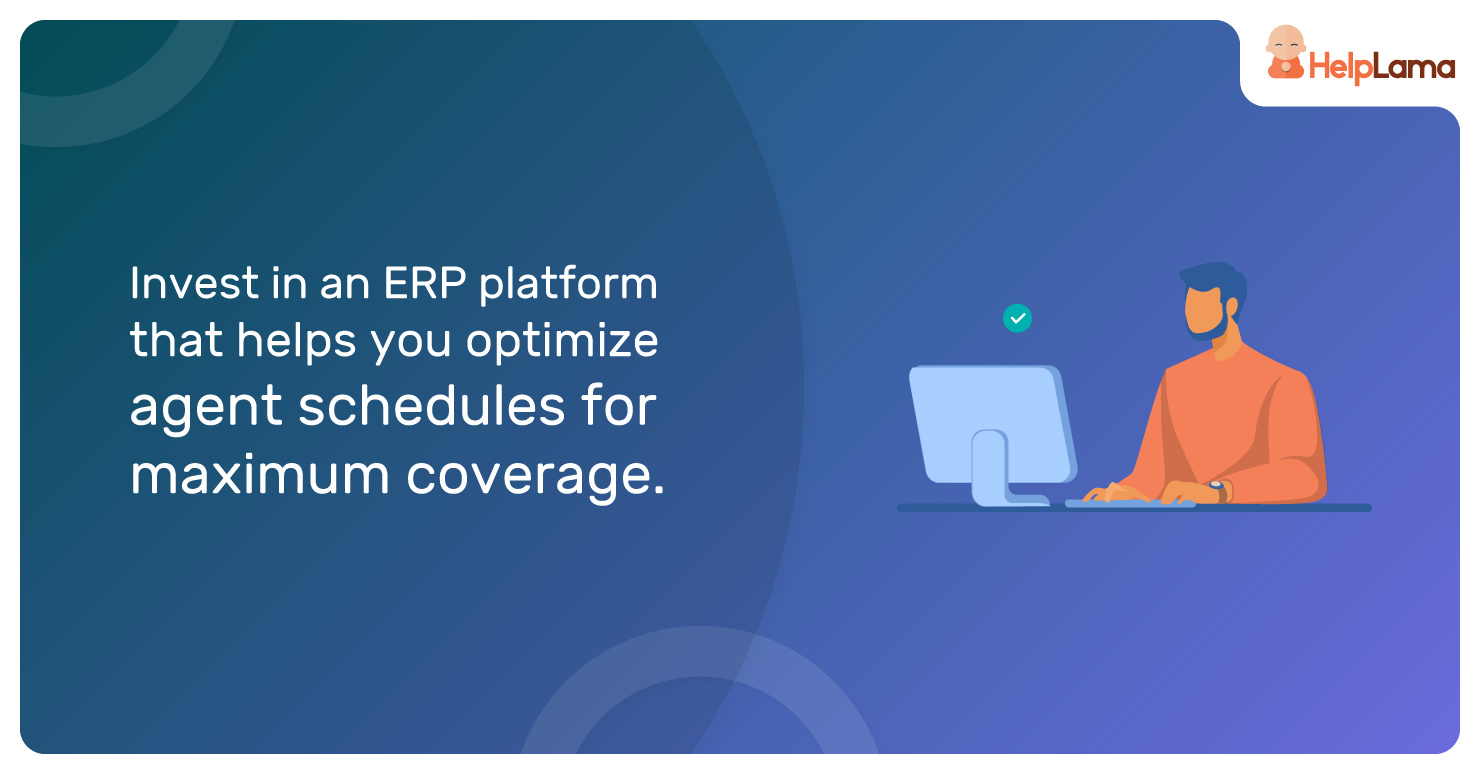 Forecasting incoming call/chat/email volumes is as important for remote customer support teams as their on-site counterparts. Invest in an ERP platform that helps you optimize agent schedules for maximum coverage. Choose a tool with built-in performance tracking and reporting functions that can generate agent scorecards and consolidated dashboards and measure performance to goal variance in real-time.
6. Quality management
To give customers a standardized experience, it is critical to implement a secure tool for call monitoring and evaluation. The ideal QC tools come with built-in scoring forms that can be shared instantly with agents. You can even build custom reports on a team or department level with the help of the latest quality monitoring apps. Schedule weekly coaching sessions and bi-weekly team meetings to share updates and review performance.
These sessions can also be an excellent opportunity to reward the best performing employees and celebrate personal milestones like birthdays or anniversaries.
Last words
Remote customer support teams allow you to deliver on-demand customer support at a fraction of the cost of on-site support. Moreover, they can enable you to continue serving customers despite disruptions such as a lockdown. Helplama's in-house experts will be happy to serve your customers along with your team, acting as a trustworthy remote extension to your own team. We will deploy agents who are specially trained on your process and they will be in constant touch with you on a live messaging platform while they provide the support. It'll start feeling like having your own in-house employees, just that they work from our location and not yours.
Our US-based team, which includes domain experts for a variety of e-commerce segments, can help you meet your business goals in a cost-effective and flexible manner.
Contact us today to know more!