At the peak of the pandemic, more than 3.9 billion people across the world were forced to stay indoors. In April 2020, more than 90 countries had shut down shops, offices, restaurants, and public transport systems, bringing entire cities to a standstill. Research shows that this contributed to a 55% increase in social media usage alone in the US and UK.
In such a scenario, social media platforms like Instagram and Facebook became a regular haunt with people looking to stay connected to their friends, colleagues, and even the brands they shopped at. Moreover, with customer service helplines inundated with calls, social media also became a channel for many to vent their frustrations.
The silver lining: Brands gained a newfound appreciation for the power of social media as a customer service tool!
Why is Social Media Customer Service Essential?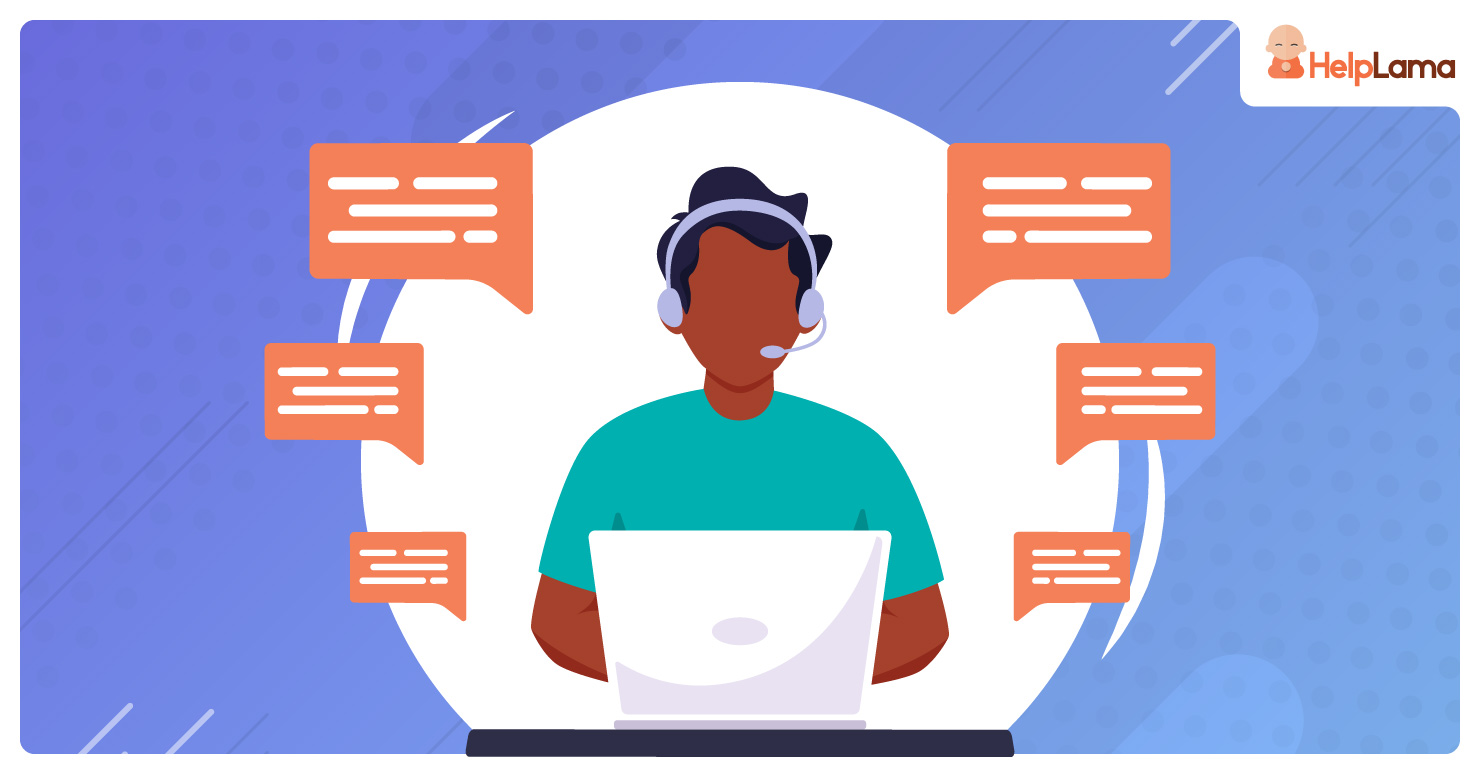 Customer surveys have shown that response time is a critical factor for customer satisfaction. In the post-pandemic era, it could well be the deciding factor in whether a customer ever buys from you again.
The reason: they associate a quick response with trust and credibility. Besides, messaging on a brand's official social media page is so much easier than calling customer service and waiting patiently for an agent to respond. Feedback is instant and visible to millions of followers. Social media can reinforce existing customer perceptions about your brand or help you create new ones. The difference is in how to communicate with customers online.
For e-commerce companies, a quick response time is critical. The numbers speak for themselves. According to Revechat, almost one-third of customers prefer to ask product-related questions on Facebook. Moreover, 71% of customers recommend a brand to their friends and colleagues via social media.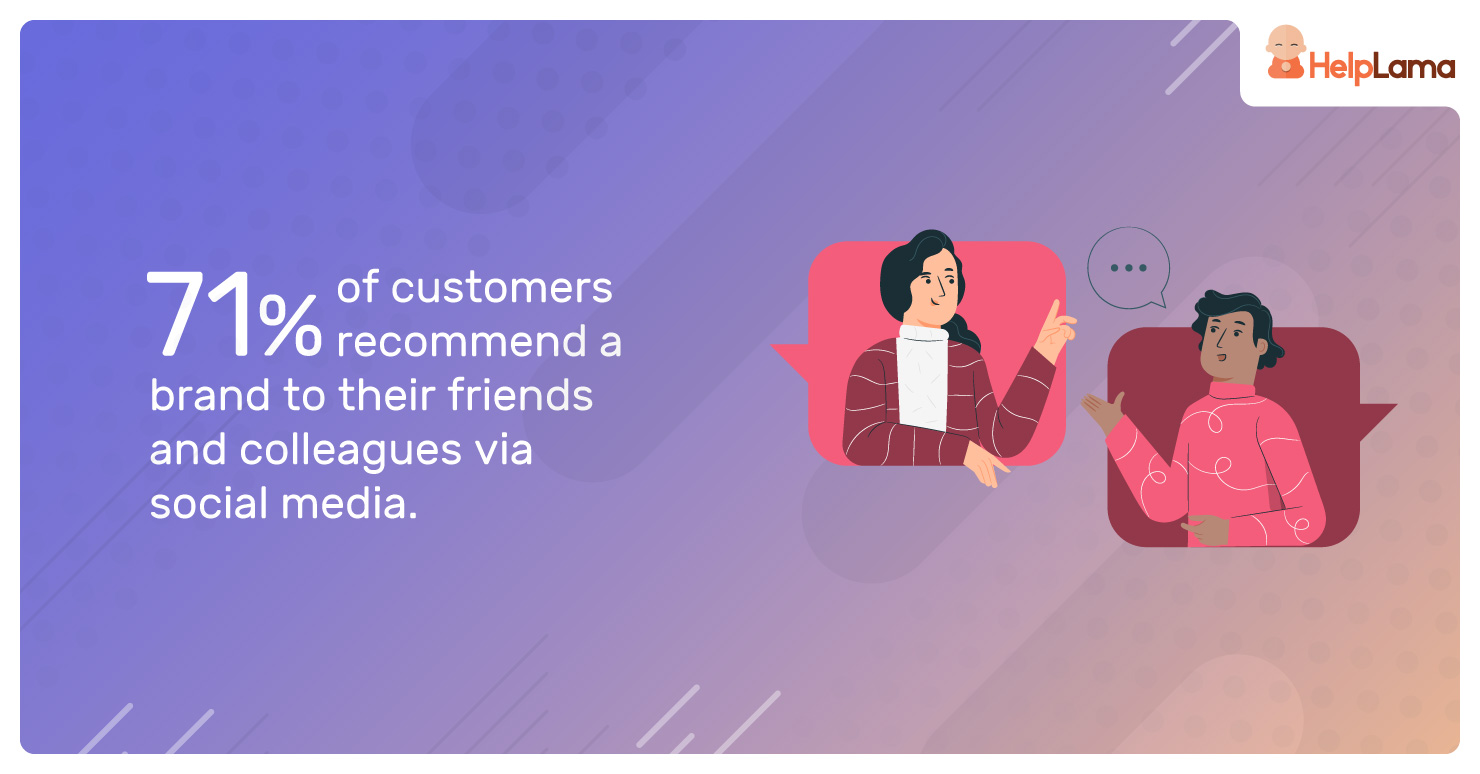 Brands need a new approach to handling customer service on social media. After all, it is leagues ahead of phone-based customer service. On the one hand, it can help brands break down barriers and engage customers in a conversation just like a friend. But, on the other hand, it can damage customer relationships seriously, not just with existing customers but also prospective ones.
Social Media Customer Service Tips to Help You Hit the Bullseye:
Here are 4 proven tips to help you deliver outstanding customer service on social media:
1. Tailor your tone and voice
When it comes to social media, adapting your tone and voice is critical. This is because platforms have their own rules for how their users communicate with each other. For example, Twitter has a 140 character limit. So over a while, customers become subconsciously attuned to reading messages of a certain length.
If your post is too long, you may be at risk of confusing customers. So, while Facebook allows a maximum of 63,206 characters per post, it will not be read from start to finish. In fact, the ideal length for a Facebook post is anywhere between 40 and 50 characters.
From the customer service perspective, tailoring your brand tone and voice to the platform can help you stay on-point with your replies. If a query requires a more detailed answer, you can always add a link to the FAQ section on your website.
Remember: When on social media, it is the quality and not necessarily the quantity that counts.
2. Protect customer information:
Social media is no place to discuss customer issues in detail. Any personal information shared publicly could be misused by miscreants. So, if a customer wants to log a ticket, for instance, request them to switch to a private message. This will preserve their data and make it easier for you to troubleshoot any problems they may be facing.
Private messaging is a standard option across platforms that allows you to respond to public comments privately. For example, on Instagram, private messaging is represented by a distinctive paper aircraft symbol.
In protecting customer data, you may need to have them contact via regular customer service channels such as phone or chat. However, it is essential to explain to the customer why it is necessary. Or else, it could lead to misconceptions and result in a possible escalation.
3. Respond within a reasonable timeframe: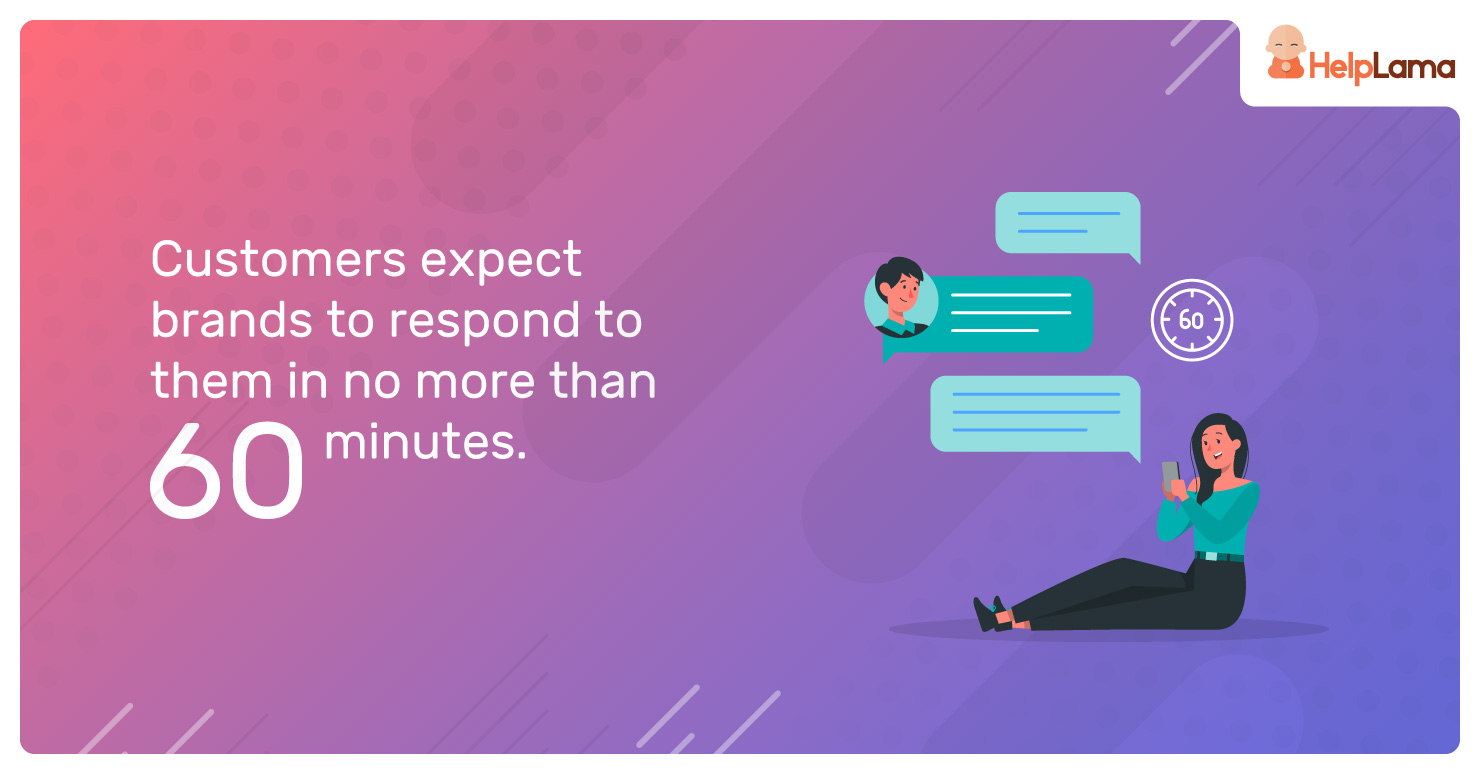 A quick response can convey to customers that you care about them. It can also give an edge over the competition. However, the stakes are high. Though average response times have shrunk to 12 hours over the years, customers today expect brands to respond to them in no more than 60 minutes.
For small e-commerce stores, response time is usually a function of team strength. If you have a small team, you could get away with a response time of up to 24 hours as long as you mention it clearly in the service terms and conditions on your website.
Alternatively, you could adopt automation tools like email autoresponders or chatbots to streamline ticket management. Outsourcing non-critical tickets to an experienced customer support provider can also prove to be effective.
4. Track your team performance:
It's true- what gets measured gets done! Tracking metrics like response time, first contact resolution, and resolution time can tell you whether customers are truly satisfied with your customer service. These metrics are as relevant for social media for other support channels like phone or email.
They can help you objectively assess the effectiveness of the processes and systems you use. Create a list of do's and don'ts for your customer service team to follow on social media. This should include suggested responses to FAQs and escalation management guidelines.
Also, don't forget to ask your team for feedback based on their interactions with customers. Their inputs can be used to update your knowledge base, making queue management easier.
Final Words:
Social media interactions between customers and brands are likely to grow in the time to come. However, other channels like email, chat, and the phone are equally important. The core of your customer support team should be strong enough to support customers across multiple channels seamlessly. Outsourcing Tier-1 or general queries can optimize your workflow and enable your in-house team to handle priority cases.
Helplama's tailored plans allow you to scale your customer support team on-demand. You can expect zero hassles from us in terms of fixed contracts or minimum volume requirements. Don't forget to ask about our Zero-Risk Guarantee. Contact us today!