Quality – the word sums up the stream of thoughts most business owners have in mind when they consider outsourcing customer support today. Many would even rank it above the equally pressing cost factor. Why? Poor service has emerged as one of the biggest challenges that almost all businesses face today. NewVoiceMedia found that 39% of the customers will never use a company again after a poor customer service experience.
Worse, 26% of the audience interviewed said they'd exact revenge by posting on social media about the poor experience they have had. If you are a brand new startup, you could do with some hand-holding when it comes to deciding how to manage the all-important customer experience function. Pro tip: The trick is to identify the core tasks that you do best and outsource the rest to an experienced partner. Fortunately, many new generation customer support outsourcing providers like Helplama offer expert advice you can leverage to get the best bang for your outsourcing buck.
Why Outsourcing Customer Support Is A Smart Choice
If you have been in business for some time, you're probably looking for an edge over the competition. Given that the cost of customer acquisition has been steadily increasing over the years, poor service can derail returns over the average customer lifetime, fuelling attrition, and bad reviews. In the long run, this can pose challenges for differentiating yourself from the competition. It is a fact that many businesses today at least attempt to outsource, albeit with varying results. To get a handle on costs while delivering delightful experiences, you'd need to think differently about your outsourcing strategy.
Here's how outsourcing customer support can help you create win-win outcomes for your customers and your team:
Comprehensive 24x7x365 coverage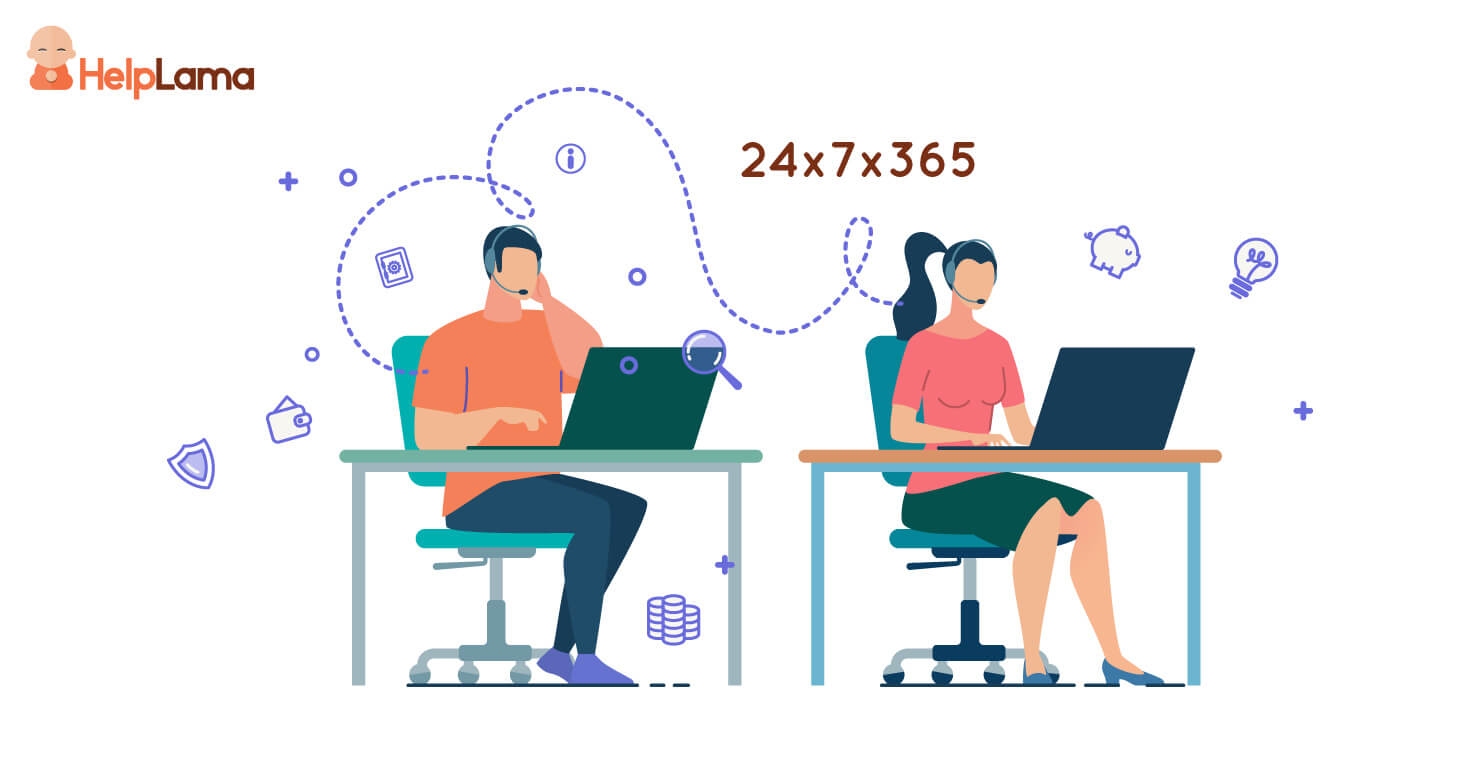 If you think it is time to give your customer service team a makeover, it probably is. During peak hours, it is possible for your in-house agents to be stretched to capacity, making it hard for them to deliver the outstanding service that you'd want to be known for. From the customer's perspective, wait time, and average service quality may be reason enough to look at your competition. Outsourcing can help you boost coverage and improve response times in a cost-effective manner. While volumes may peak unexpectedly, a standby team of customer support professionals can avert a crisis and help your in-house team deliver quality interactions even during the busiest hours.
Personalized service to build strong customer relationships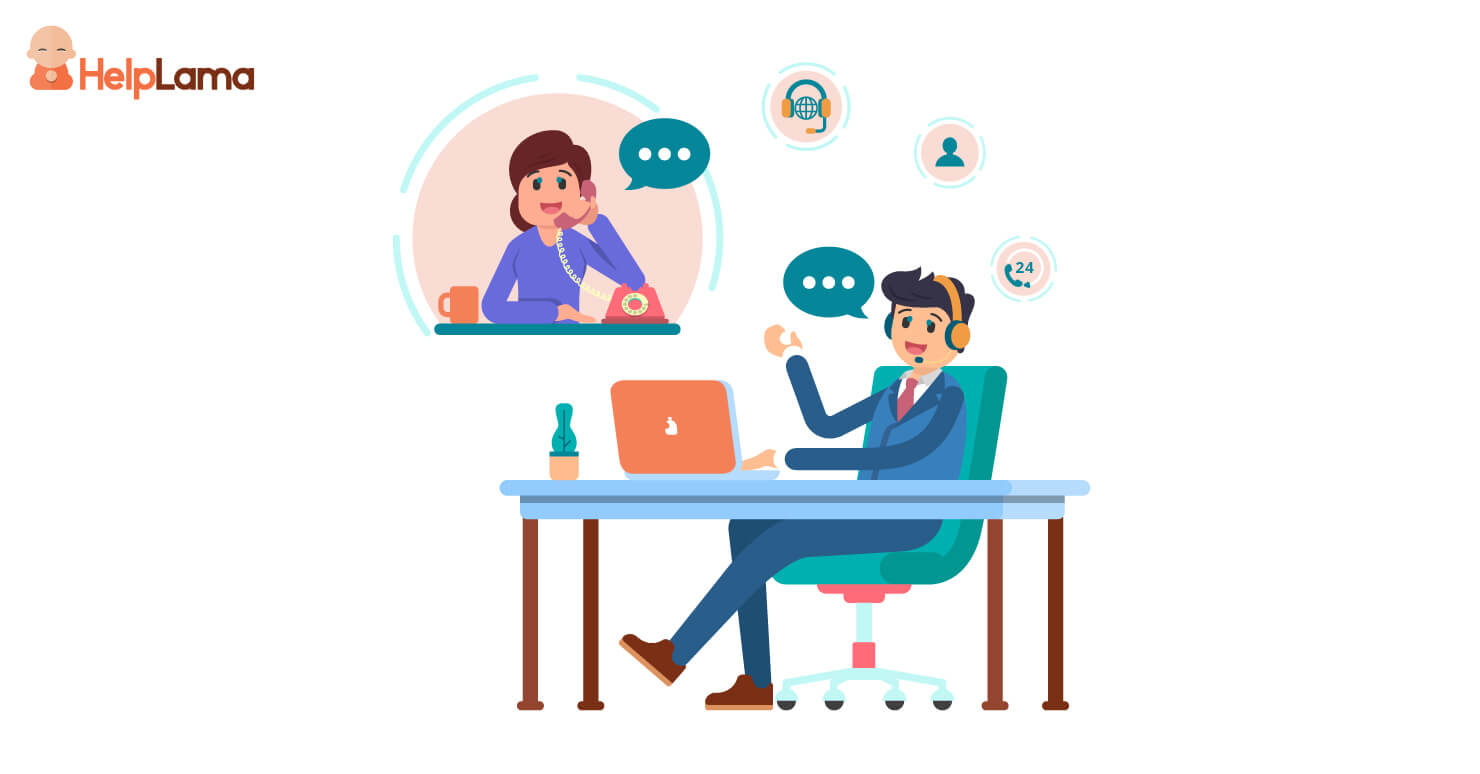 Business intelligence solutions major Salesforce found that 84% of customers wanted to be treated like a person and not a number. In delivering seamless customer experience, language can sometimes be a barrier. Which is why, if your customers are based in the US, you should always give preference to US-based agents instead of offshore ones. Multilingual customer support can also help your store put international customers at ease and drive sales. Native agents will always help you resolve issues faster and with more accuracy. The faster you can resolve open tickets during peak business hours, the better your revenues are likely to be. Personalized customer experience shows that you have the customer's best interests in mind, helping you build long term relationships.
Scale team strength on demand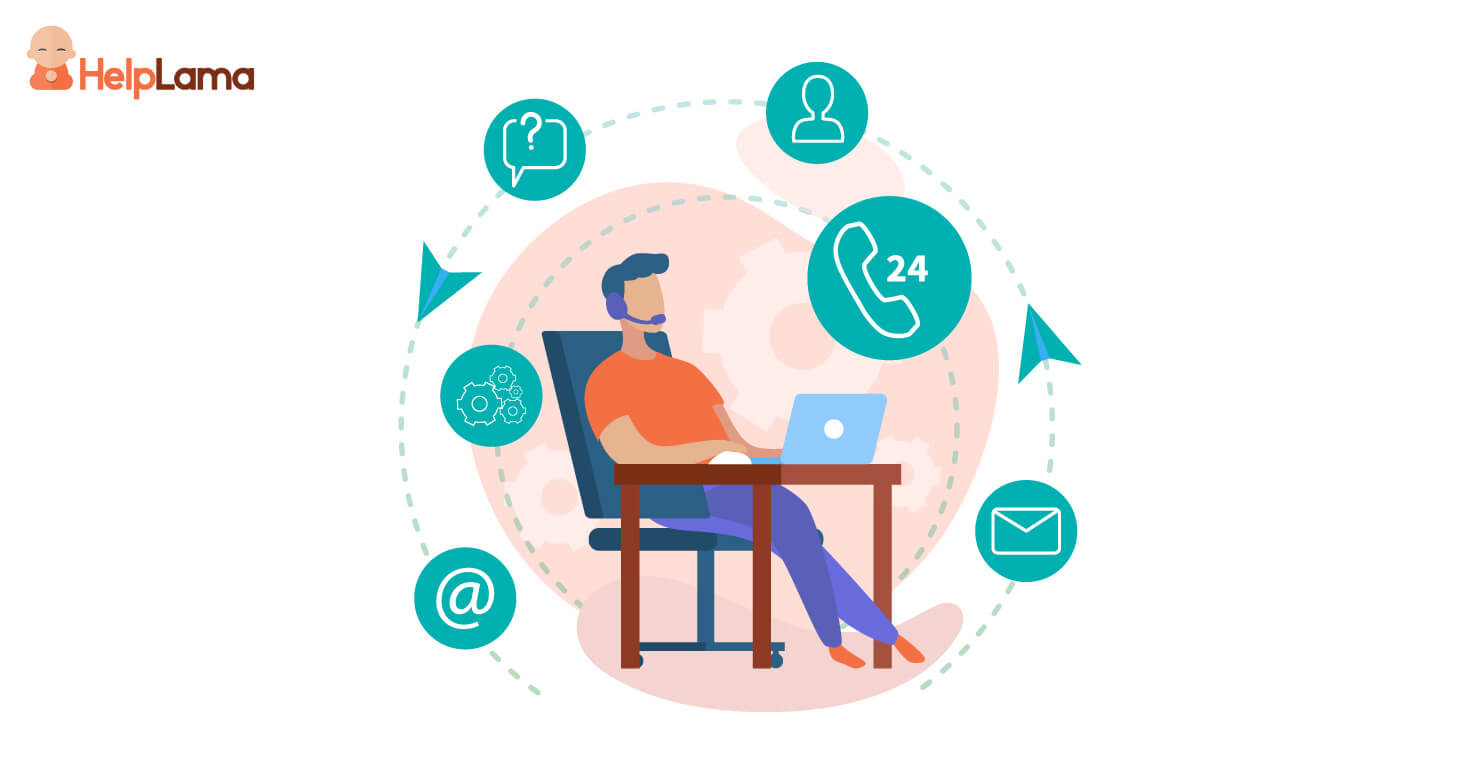 Downsizing..right-sizing..call it what you will, but the truth is that hiring throughout the year probably represents one of the biggest cost items on your balance sheet. The customer support industry has gained notoriety for having one of the highest attrition rates, with numbers hovering between 17 and 44%, according to payroll solutions provider DailyPay. The reasons vary from dissatisfaction with the amount of compensation to lack of opportunities for advancement.
Unscheduled absenteeism can also impact wait time and leave the available customer support agents gasping for breath. You may be forced to resort to emergency measures such as overtime, which is a less than ideal solution, given the costs in terms of response time and additional payouts.
An outsourced customer support team can make quick work of calls waiting to be answered. For one, outsourcers employ local agents based in the same country as you. This means that having a stand by team can really give you more options when you're in a pinch,- on-demand 'customer support as a service', if you will! It helps you get a grip on ballooning training, payroll, and overtime costs. What's more, outsourcing providers leverage technology to quickly model your brand's tone and voice, boosting productivity in the bargain.
Improved response times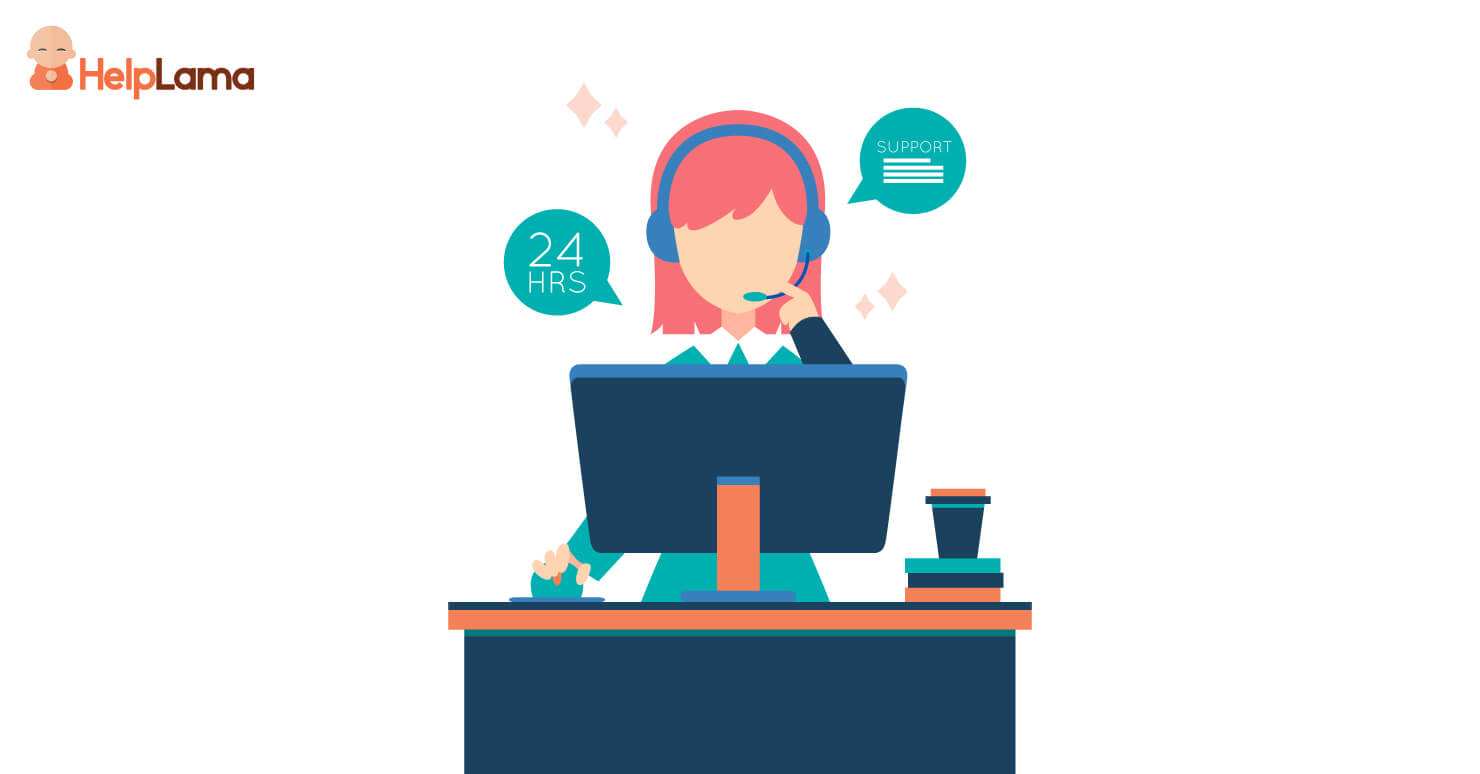 Closing an abandoned sale is as much a matter of getting the timing right as making an irresistible pitch to the customer. If you've been struggling with converting, you are not alone. Hubspot estimates that the average close rate across industries is just 19%. One reason could be that you're probably waiting too long before placing a sales follow-up call to a prospect. Granted, the customer may be in a different time zone; however, the odds of a sale coming through will only diminish with time. With outsourcing, your follow-ups get made within 24 hours of an abandoned sale, come rain or shine. A customer support provider can plug the gaps when it comes to driving sales, without your in-house team having to burn the midnight oil!
Faster decision making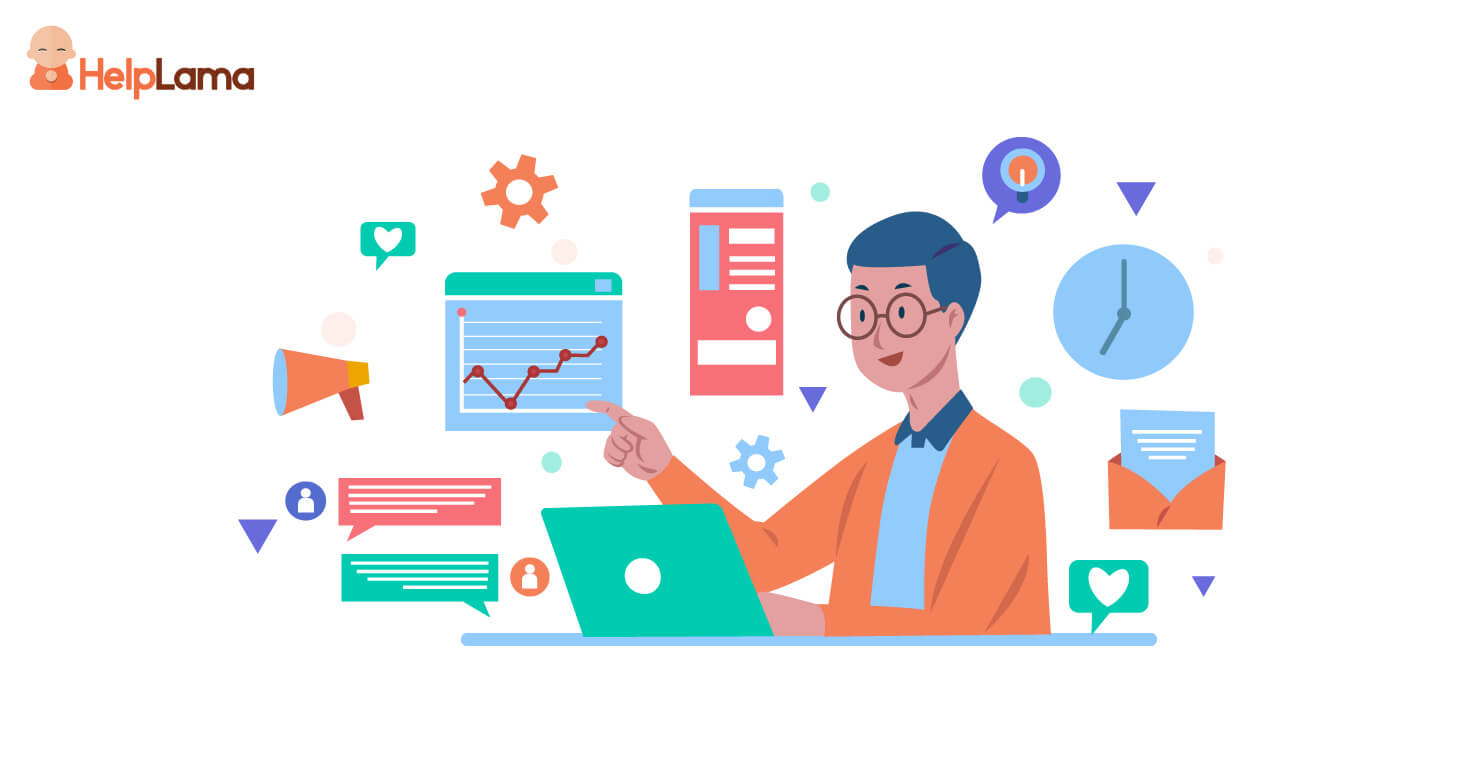 Why spend time worrying about response times and call volumes, when you can have an expert take the wheel? Outsourcing customer support helps you focus on solving high pay-off problems for your customers, delivering greater value to them. A customer support outsourcing specialist like Helplama brings data reporting and analytics to the table, which can help you see the downstream impact of your decisions. This can help you change workflows, update returns policy, and remove any other speed bumps along the road to 100% customer satisfaction.
The result: actionable data insights to give you the ability to anticipate problems before they arise and reduce the number of complaint tickets logged the following day! Outsourcing gives you the ability to focus on the big spenders – the top 10% of your revenue generators – and give them the superior service that they likely expect from you.
Efficient Process Management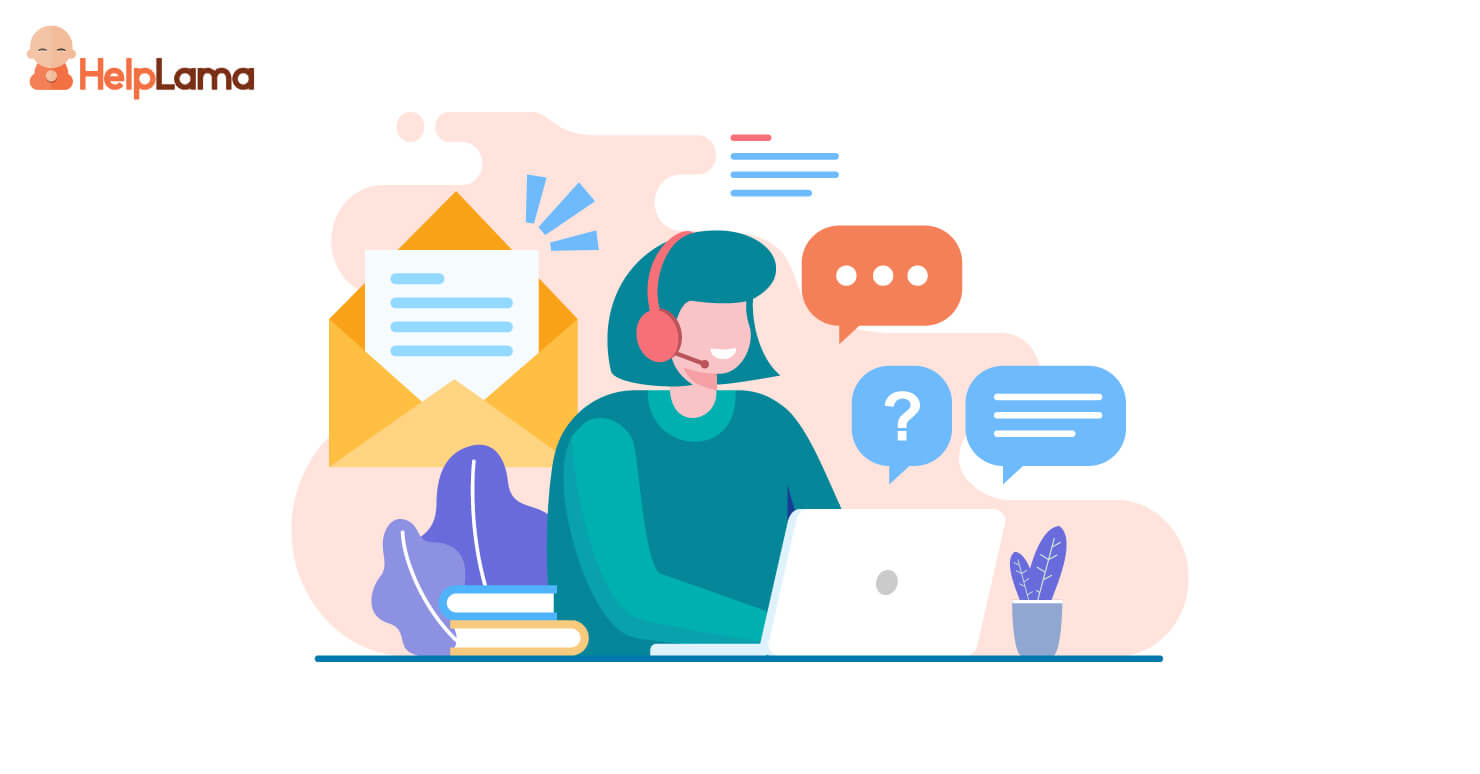 If you are a small online business, choosing the right business software can take a lot of trial and error. Worse, free apps could have limited functionality that may not give you any real benefits in terms of speed or efficiency. The cost of switching software providers too can be substantial, not to mention time spent setting up processes and workflows around the software you choose. Relying purely on word-of-mouth recommendations or online reviews can also prove counterproductive.
An outsourcing provider, on the other hand, is a domain specialist with the know-how and know-why of setting up efficient processes to keep you on track with customer expectations. The result? Efficient call routing, zero downtime, up-to-the-minute reporting, and of course, plenty of bandwidth to handle the biggest traffic surge with ease – at zero cost to you!. What's more, an outsourcing provider can interface seamlessly with most CRM/ ERP software platforms, minimizing customer impact.
Strategy Advice and Consultancy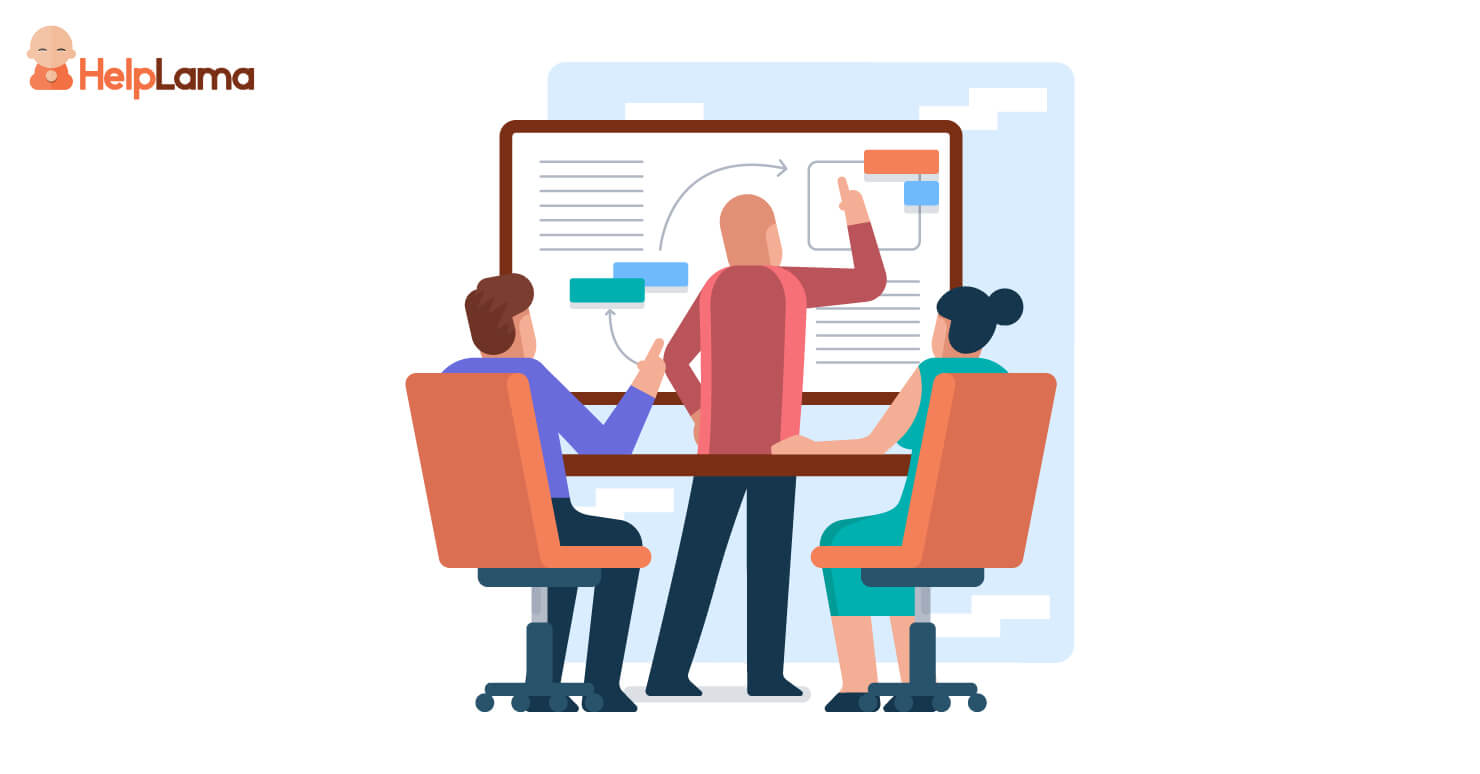 Regardless of which outsourcing provider you choose to do business with, you're potentially dealing with an industry veteran who specializes in customer experience and has dealt with multiple shipping companies, CRM systems, product types, and live chat software platforms. There is a good chance that the provider has dealt with the repercussions – good and bad – of a variety of return/exchange policies and situations involving inventory backlogs. Level headed expert advice from a dyed-in-the-wool customer experience specialist is likely to help you save money and unlock potential that would have otherwise gone waste.
Given how data-centric customer support is becoming, there is also a very good chance that the outsourcing provider has years of experience with core customer experience related analytics and how to optimize them. With the right tools, your outsourcing partner can not only help you visualize the typical customer journey for your brand but also identify the most favorable window of opportunity to upsell or cross-sell them, boosting average order size and growing lifetime customer value in a holistic fashion.
Last words
Customers expect more from the brands they buy from. As businesses struggle to keep up with demand, there are inevitably all priorities that may fall by the wayside. After all, resources are finite- the biggest of which is time. To buy back your time, choose a reliable, experienced customer support outsourcing partner like Helplama. Our proven build- test-iterate-deploy model has enabled small businesses and online stores across the world to deliver value to their customers while keeping costs down. Our 'zero-risk guarantee' has your back, in case you aren't satisfied. To be sure, we rely on a team of US-based, remote domain experts who have the skills and temperament to provide superior service and quick resolution to customers. What's more, we're light on the wallet and even help you discover new ways of saving money!