Quality customer support can help online stores and small businesses differentiate themselves from the competition. Given the high cost of hiring and training an in-house customer support team, many online entrepreneurs are considering how to outsource customer service without compromising on quality.
The average product life cycles of some e-commerce products can make it difficult for them to justify spending money on building large support teams. Ultimately, it all boils down to the trade-off between risk and reward. Predicting whether returns on investment in terms of sales and customer retention will be good enough is just one part of the problem.
When thinking about how to outsource customer service, there are many other operational scenarios that online store owners need to factor into their plans. These include selecting the right outsourcing partner, technology connectivity and workflow, quality assurance, legal compliance, agent performance management and data security.
Over the years, the traditional customer support model has evolved into an on-demand, customer-centric system of systems that creates greater value for customers and drive business outcomes, all at an affordable cost.
Here are 9 Points to Navigate the Process of Outsourcing Successfully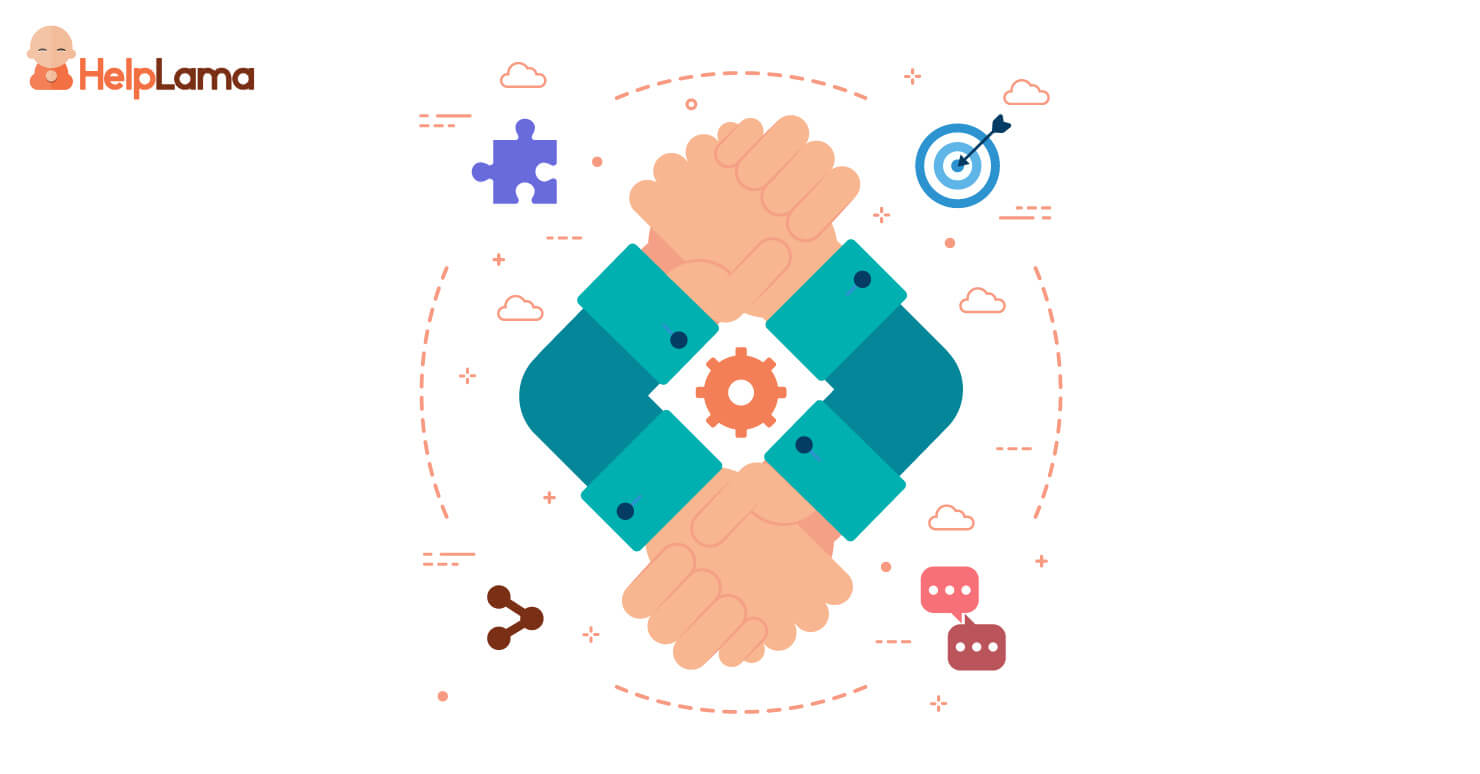 Seamless Onboarding:
Ask an expert on how to outsource customer service and they are likely to warn you about extended onboarding times. On average, it takes up to 35 weeks for teams at traditional BPO companies to 'go live' in terms of handling customers. After the contract is signed, there is considerable time lost in hiring and training reps which is not suitable for the needs of small businesses and online stores.
This is primarily the result of old school training practices. Most companies offering to outsource are NOT tech companies and rely on very little tech in their operations. This is where they make the whole experience inefficient for you, the client. New age outsourcing providers are essentially tech companies and rely on everything from AI chatbots to cloud databases to provide a setup experience which is virtually trouble-free.
In-country agents:
Customer support outsourcing has come a long way. It no longer means transferring customer calls and emails to overseas agents who simply cannot relate to the verbiage or tone of your customer base. More often than not, agents in other countries find it terribly difficult to establish a relationship with a live chat customer or a caller who is based in the US, for example, Several companies that have experimented with offshored live chat often end up losing quality leads to the poor communication.
So, a brand that cares about its reputation should always choose an outsourced customer support service provider with US-based/local reps to ensure the delivery of seamless and familiar service to customers. Or in the very least, you should go with a partner who offers both offshore and in-country pricing options
Performance-driven: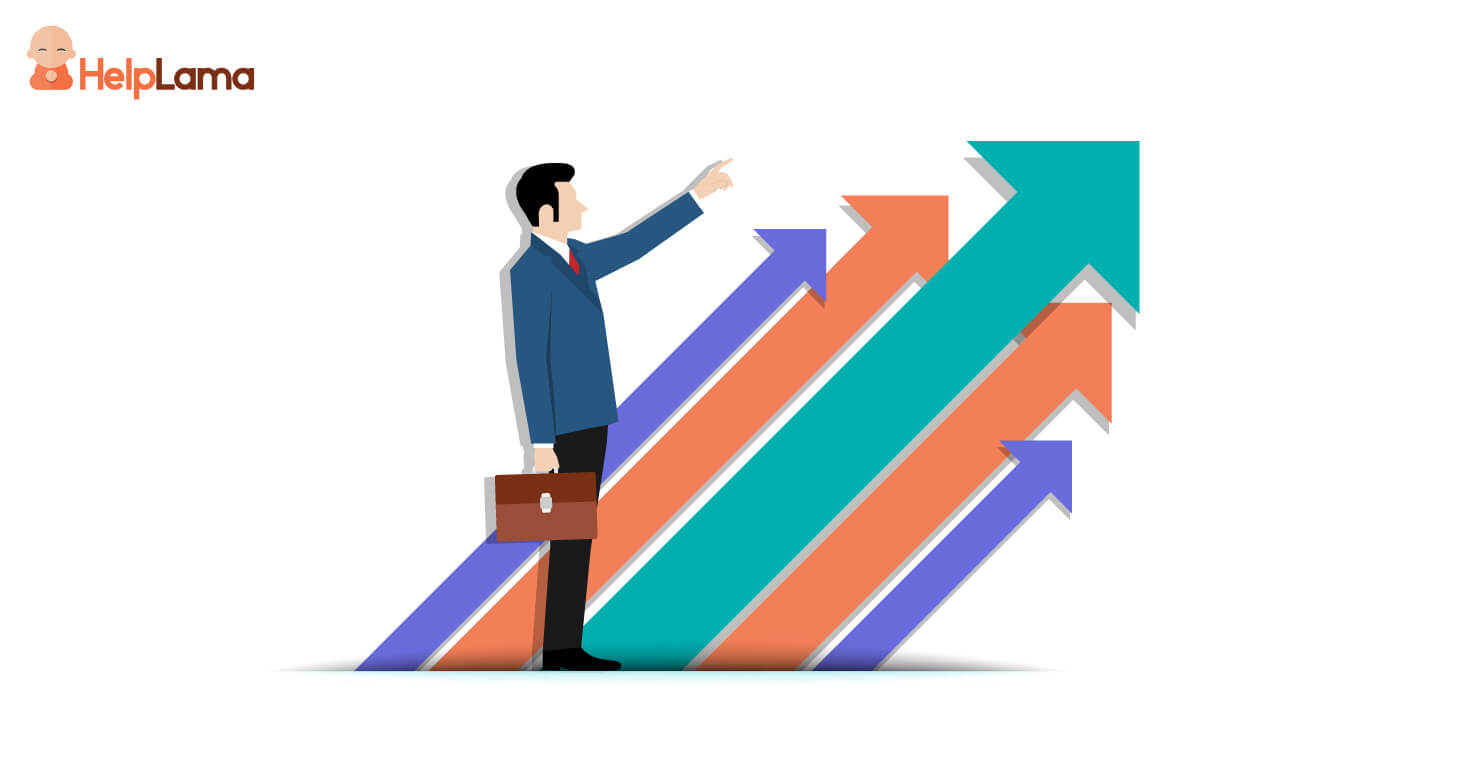 Real-time reporting is a key factor when it comes to measuring the performance of your customer support operations. Since volumes can vary widely between two intervals of time, data analysis can help business owners to identify opportunities for improvement and increase team utilization. Advanced reporting tools make it possible to forecast incoming volumes and optimize service levels.
The best fit for an ecommerce retailer or small business is an outsourced customer support provider that leverages cutting edge reporting and analytics to drive conversions and customer engagement. So, your outsourcing partner should give you the option to track everything from conversion rates to Net Promoter Scores, allowing you to measure the return on every dollar that you spend on great customer service
Dedicated, expert reps:
To drive economies of scale, many traditional BPOs hire large numbers of representatives who are made to shuffle between dozens of projects in very short time intervals, without much training. Although this helps control costs to a certain extent, it also means that your call or chat will be handled by a clueless rep who is simply going to cause embarrassment for your brand
At Helplama, our reps are not shuffled through projects and build deep expertise over time. Our AI software also tries to build out domain expertise on your product line and policies. We store thousands of your most amazing chat/call transcripts, all information from your product pages and ALL instructions received from you into an AI-enabled cloud platform which readily guides agents whenever they need assistance. This helps our reps handle customer queries faster and service more customers without having to escalate the requests to you(hour, week, month etc.) Depending on the scope of the project, any customer questions that can only be answered by in-house support specialists are immediately referred back to them. Helplama's domain specialist approach is based on extensive studies in terms of how to outsource customer service operations with zero transition gaps and enhance productivity.
Training: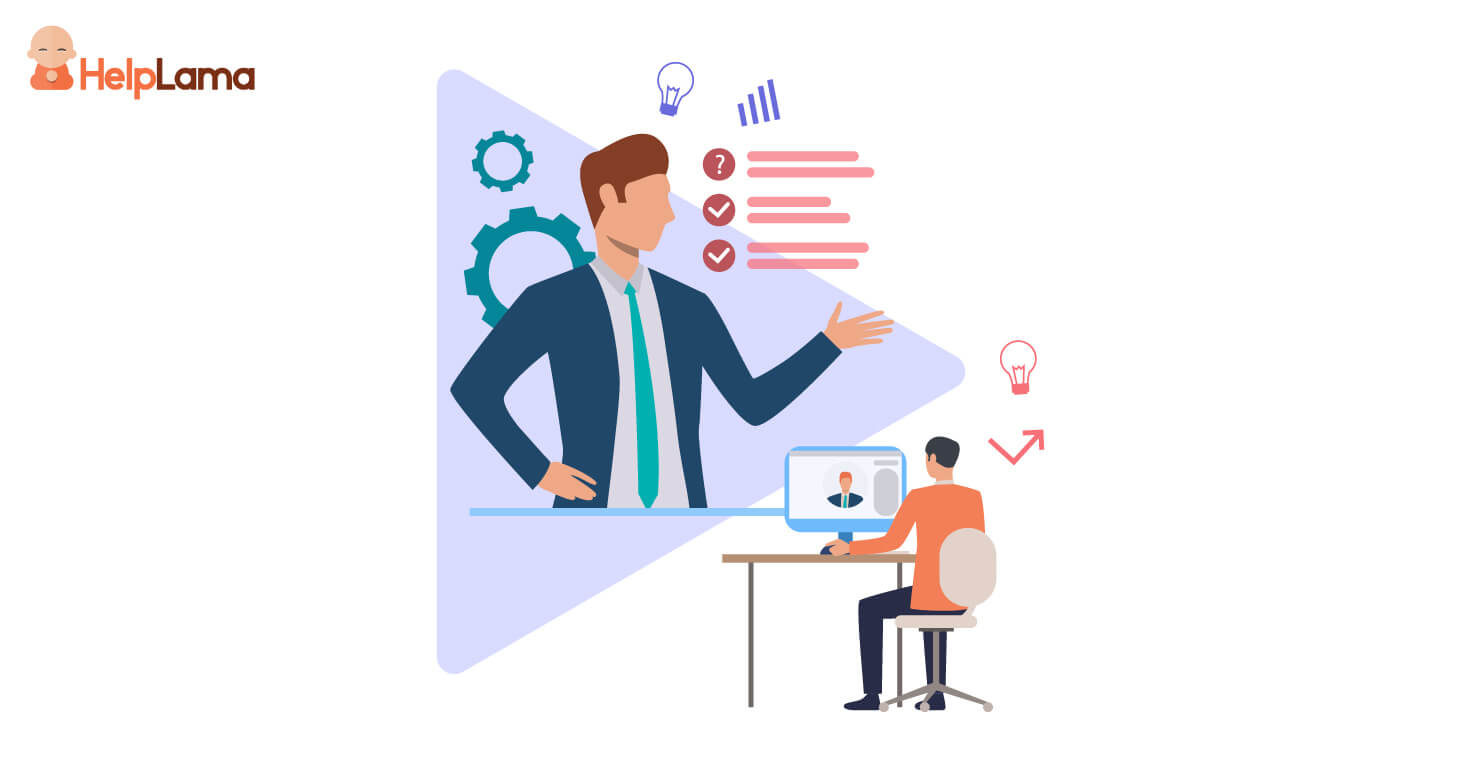 Poor training can have a direct impact on the customer experience. To simulate a live customer interaction, Helplama uses mock chat sessions which test reps' ability to understand and communicate the client's value proposition to their customers. In addition to product knowledge, customer empathy and service attitude are also evaluated during this vetting process.
These training methods enable reps to consistently deliver superior quality interactions. Quality control is ensured through real-time performance analysis and feedback. Unless required by the client, Helplama avoids losing time in configuring access to proprietary tools and systems, preferring to use other compatible alternatives instead.
Flexibility:
Signing long term contracts restricts clients' ability to change providers if the need arises. When figuring out how to outsource customer service, e-commerce product companies usually do not always have access to in-house legal advisors to vet and approve outsourcing contracts before signing. This can lead to situations where they may have to face legal liabilities, in case a contract is terminated before completion.
Outsourced customer support providers like Helplama offer our clients complete transparency and control. Helplama's 100% money-back guarantee provides total assurance to clients that there are no strings attached when it comes to working with us. The added advantage is faster project implementation and better client relationships.
First Call Resolution: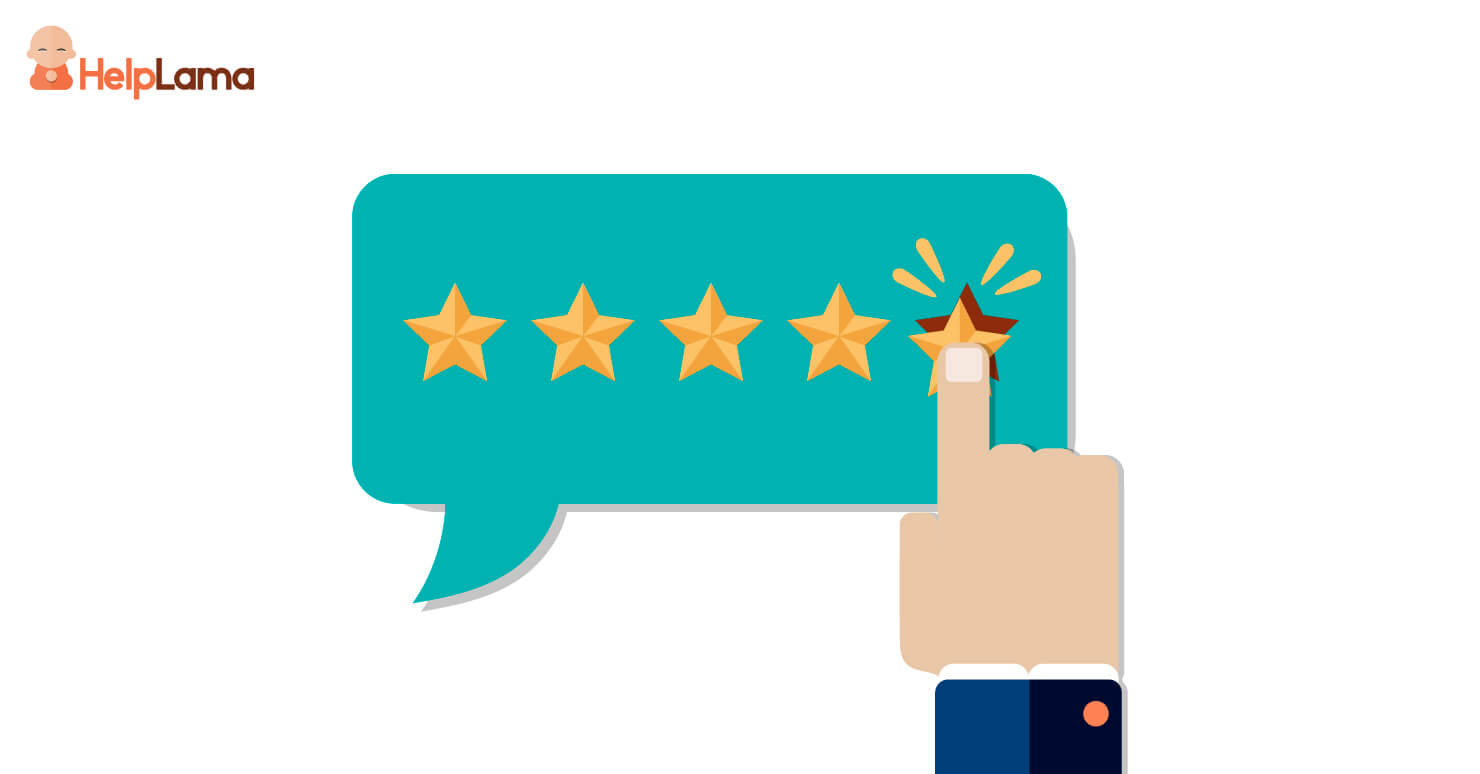 Customer support essentially means building a long term, engaged relationship with customers based on value and trust. This calls for putting emotions first, understanding customer expectations and delivering the human touch that is impossible for technology to replicate. For ecommerce companies, First Call Resolution tops the list of Key Performance Indicators (KPIs) that need to be paid close attention to. Any exploration of the topic of how to outsource customer service is incomplete without considering what constitutes a good measure of '100% customer satisfaction' on the very first interaction – whether by phone, chat or email.
Defining these parameters depends largely on the overall business objectives of the client. These objectives are dynamic and change according to evolving market conditions such as competitor products and evolving customer expectations. Helplama aims to drive responsive customer conversations which maximize sales and revenues for our clients while attracting repeat business to them.
Scalable:
In addition to saving money on training and setting up equipment, online stores also need to look for easy scalability depending on the time of the year. For example, during peak sale days such as Black Friday or Cyber Monday, they may receive higher than usual order tracking requests from customers based around the world. In such a scenario, chat or call volumes may increase significantly in a short while, stretching in-house support staff to the fullest.
Traditional BPOs use a variety of statistical analysis tools and workforce planning systems to predict incoming call/chat volumes in near real-time.  However, it is practically impossible to accurately quantify the exact volumes, due to a number of variables.
To quickly scale product lines and build a large customer base, online retailers can upgrade or downgrade their outsourced customer support teams at Helplama at a short notice. Backed by our 100% money-back guarantee, they can dispense with the need for overtime pay on days with high volumes.
In the above example, once access to the relevant backend systems is received, Helplama can support or completely take over from in-house customer service teams, practically covering all tiers of customer experience.
Multi-lingual Support: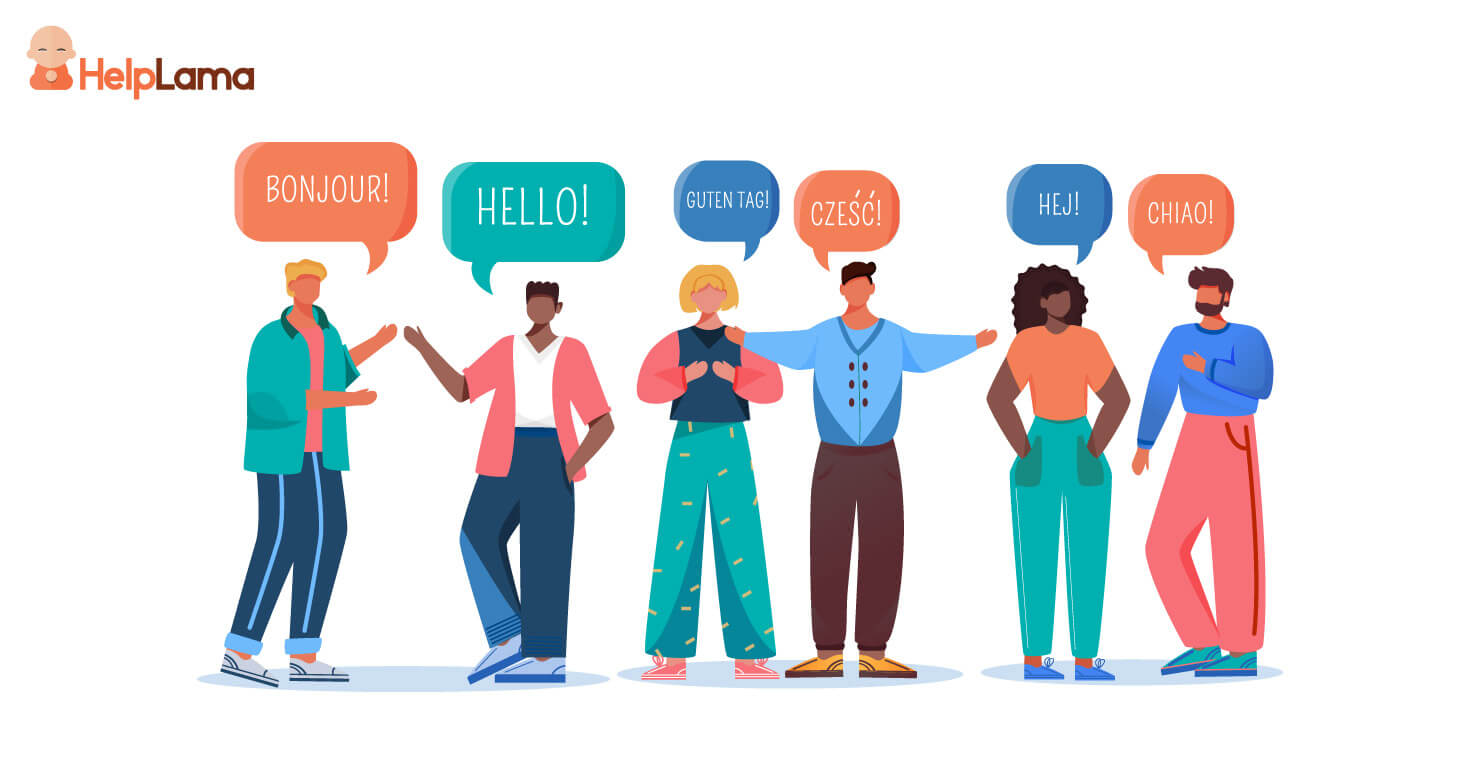 Since online ecommerce stores cater to customers worldwide, there is a clear need for multiple language support. Conventional call centres do offer dedicated foreign language support to their customers, however, due to inefficient call routing and improper hand-off between frontline customer support reps, some customers just give up and chose to call back later.
In addition to our existing English speaking markets- the US, the UK and Australia- Helplama offers 24X7 customer support in a wide range of international languages.
Often the language barrier stalls open communication between online stores and their customers. It deprives them of sales and revenues as callers hang up if no alternative is available. It also affects the overall customer satisfaction scores that store owners strive so hard to maintain. Translation services are also available in multiple languages to enable customers to translate self-help FAQ pages into a language of their choice. To ensure that your preferred customer support service is the right fit for your needs, ask whether they offer multi-language support as standard.
Conclusion
Online ecommerce products have relatively short life cycles unless they are developed in an iterative manner. It may not be practical for online retailers to hire a team of support staff to upsell their products and troubleshoot customer complaints. The rationale for outsourcing is clear: lower operating costs and better returns on investment. With the checklist discussed above, online businesses will be able to go from wondering about how to outsource customer service to taking full advantage of it.
Email us at [email protected] to know more about our customized B2B solutions for online retailers.