Businesses around the world have been forced to adapt to remote working due to the unprecedented disruption caused by COVID-19. On the brighter side, the pandemic has given businesses an opportunity to test and implement new strategies that will certainly have a profound impact on how they operate in the future. Customer support has long relied on teams of customer agents seated close together, working collaboratively and cohesively to serve the customers.
Help was always close at hand if an agent ever had a difficult situation to deal with. However, the transition to remote work has imposed new challenges in terms of agent training and performance management for managers and leaders. According to Buffer's State of Remote Report 2019, 17% of survey respondents identified collaboration and communication as the biggest challenge they faced when working remotely while 10% found it difficult to cope with distractions at home.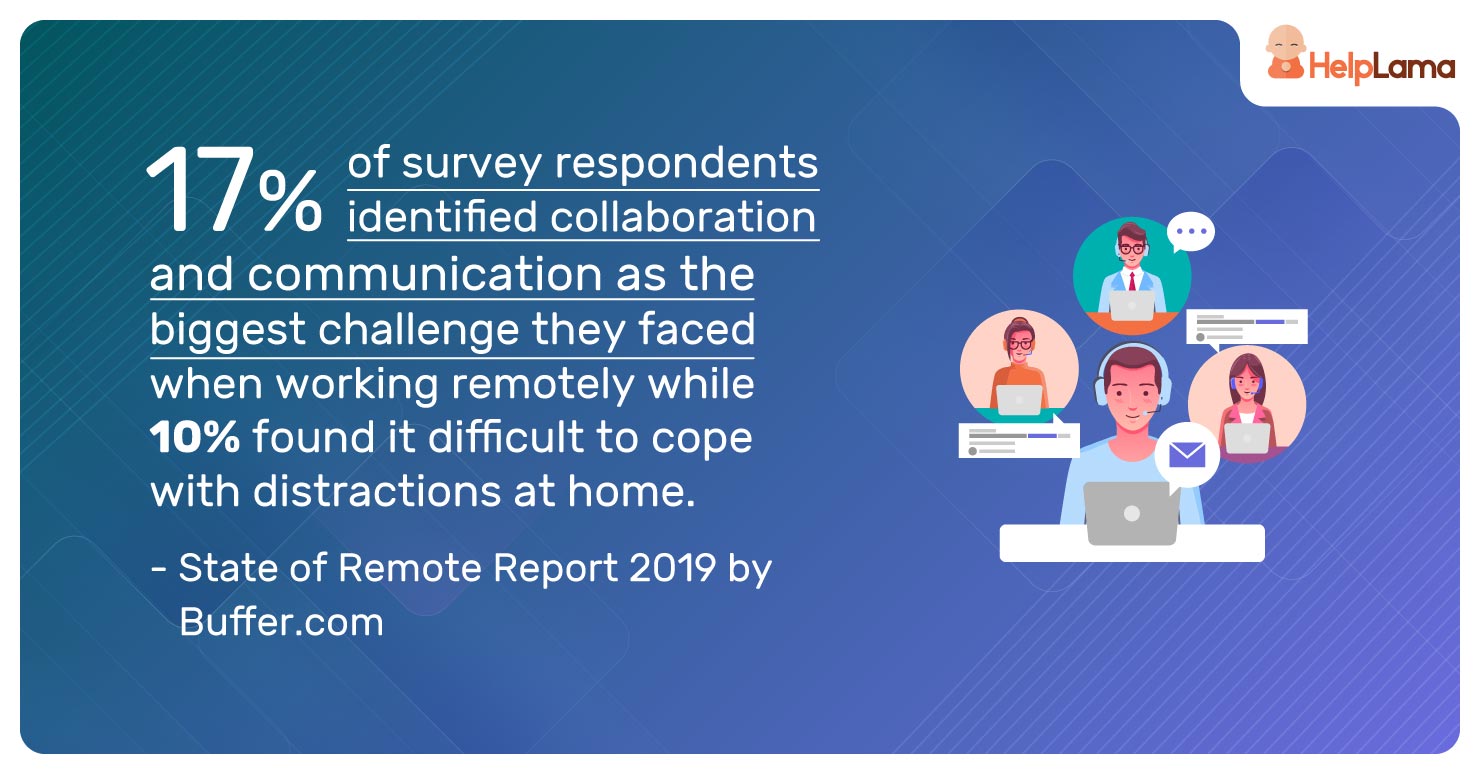 In the post-pandemic era, e-commerce businesses have been experiencing delays in shipping orders and processing returns. Increased customer demands have made it difficult for agents to meet the quality and efficiency standards expected of them. This has been compounded by the need for agents to adapt to working from home. As challenging as the situation is, customer support managers need to leverage technology and lead by example to support agents in delivering their best during this time of transition.
Customer support managers need to leverage technology and lead by example to support agents in delivering their best during this time of transition.
6 Effective Customer Service Strategy for Your Remote Agents
Here are 6 strategies to effectively manage remote customer agents in the remote work environment:
1. Communicate frequently
Agents are likely to feel at sea for the first few weeks after moving to a work from home schedule. They may sorely miss the ability to communicate with their colleagues and seek inputs from managers. This is why it is critical that you communicate frequently with your team members and ensure that they have the resources they need to do their jobs well.
Informal chats can break the monotony of a regular workday and help foster closer bonds between team members. Ensure that agents have the ability to set up separate chat groups to interact with each informally and share fun content. It is also a great idea to set up a virtual appreciation board where agents can leave thank-you notes for their colleagues or greet each other on special occasions like birthdays or other anniversaries. Ensure that company rules are complied with in terms of what constitutes objectionable content and confirm that everyone fully understands the need to treat their colleagues with respect.
2. Hold virtual team meetings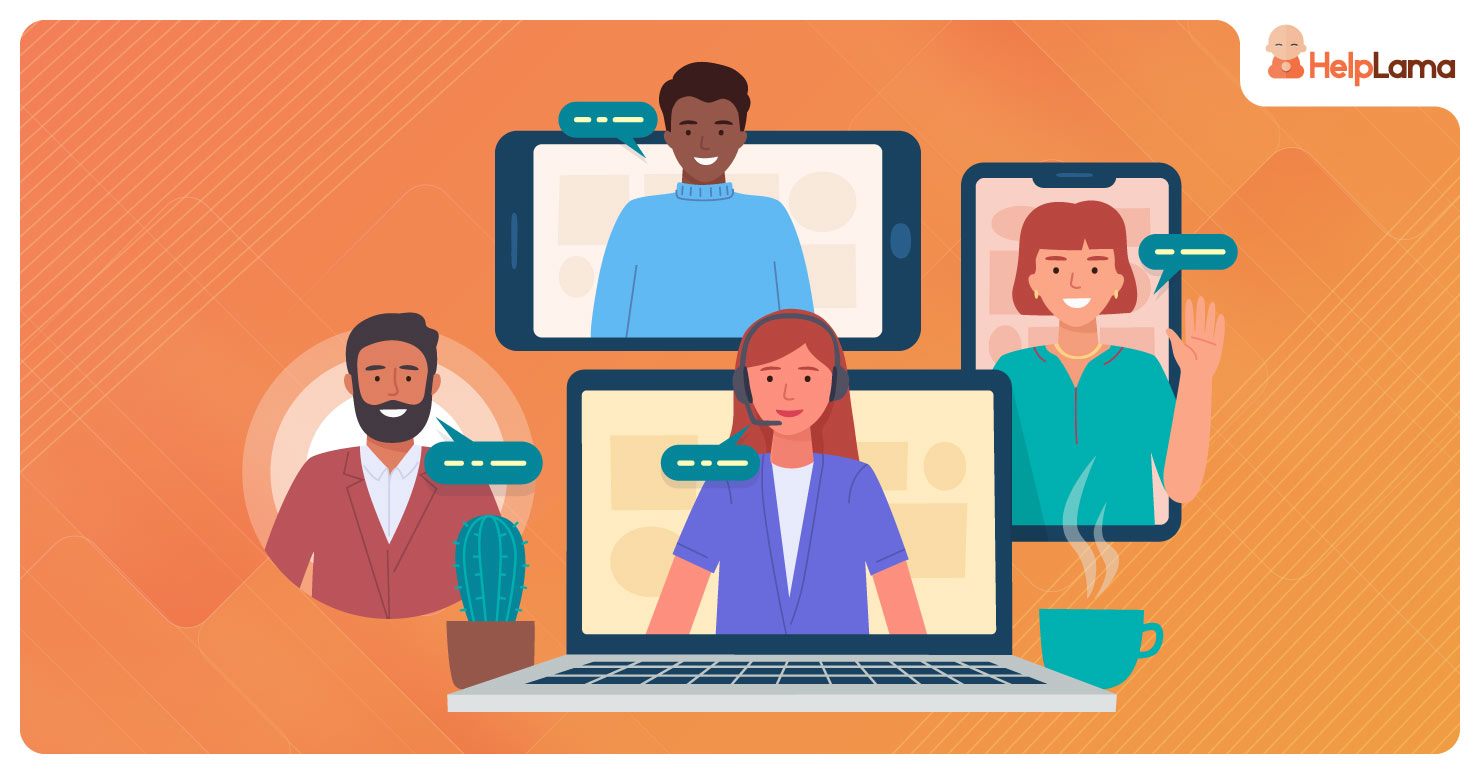 To ensure that your remote team stays productive, you will need to check-in with them often. Thankfully, video conferencing tools have enabled managers to instantly connect with their teams across cities and even continents in real-time. At the touch of a button, you can schedule and invite team members to meetings on a one-on-one or group basis to share the latest updates and progress reports. Video conferencing apps can enable you to give agents a word of encouragement when the going gets difficult and keep employees engaged.
3. Ensure access to share resources and tools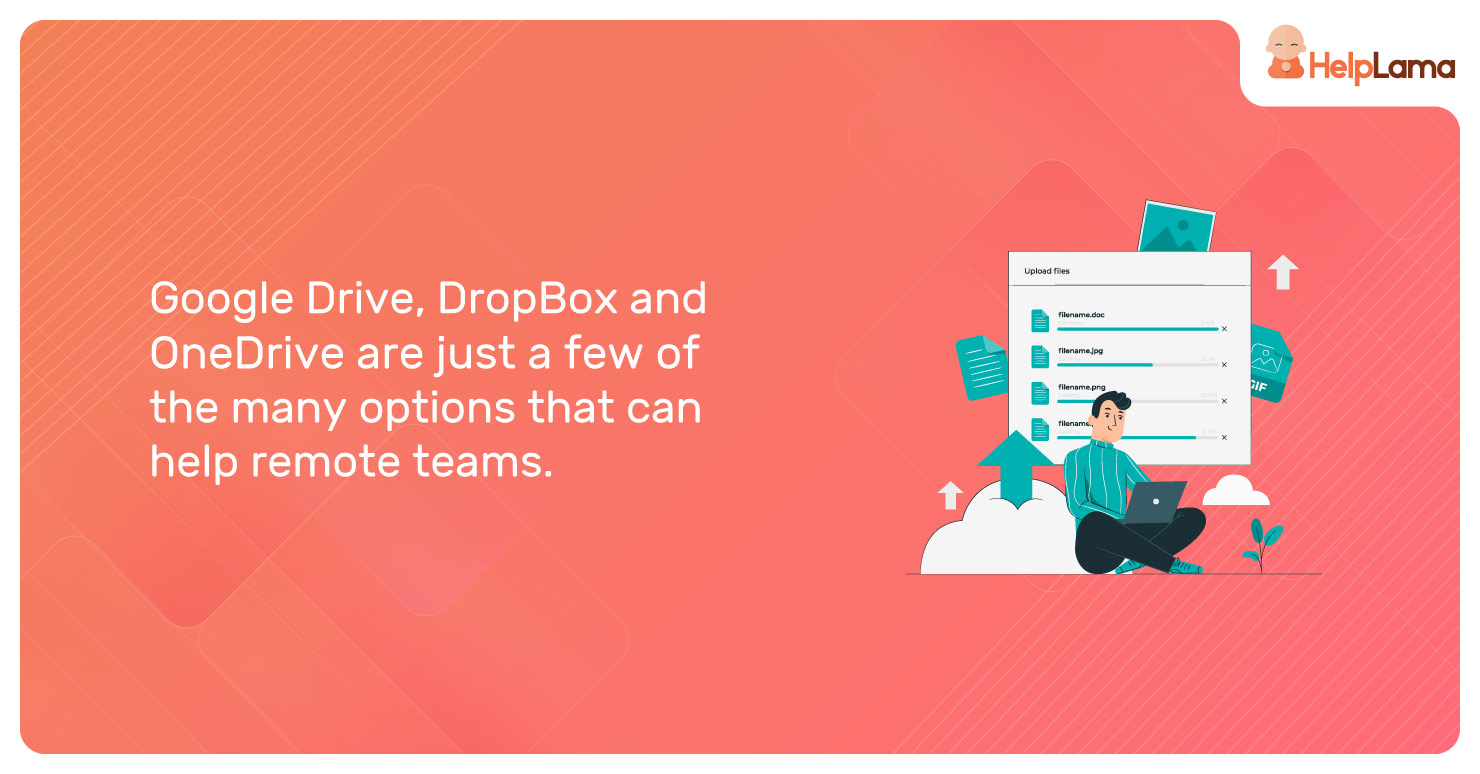 If your remote team is spread across different time zones, you will need to ensure that everyone can access the helpdesk software and the reporting and communication tools. If spreadsheets and email attachments are too slow for you, cloud-based document sharing tools can be the perfect alternative. These tools give you the opportunity to share performance data and business updates securely and invite suggestions and feedback from team members.
Being platform agnostic, they can be used across devices and can interface seamlessly with existing workflows in no time. The best part is that many of them are totally free to use: Google Drive, DropBox, and OneDrive are just a few of the many options that can help remote teams.
4. Training and Development
New situations call for greater coaching and development support on the part of managers. For remote teams, the whiteboard and flipchart need a virtual counterpart. If you have not already, this is a good time to evaluate interactive online training platforms that offer a high-quality training experience for your remote agents. Tools like Mentimeter, Sli.do, and Kahoot offer a much more advanced alternative to Powerpoint in terms of facilitating discussions, quizzes, and group exercises to enhance learning and engagement.
5. Avoid the urge to micromanage
While working remotely, it is important for managers to allow their agents the freedom they need to work effectively. This can be hard when there is no physical interaction with your team. However, learning to trust your team to do the right thing is an important mindset that managers need to develop. 
Encourage team members to approach you in case they need any help with performing their tasks. Set clear expectations at the start of the day so that there is no room for misinterpretation. Emphasize transparency and accountability to ensure consistent performance while being open to feedback.
6. Focus on the emotional needs of your team
Developing your emotional intelligence is a critical change management skill that managers leading remote teams absolutely must have. It can contribute to a better understanding of the team members and create greater buy-in. It can help you build an atmosphere of harmony within the team.
Use your one-on-one coaching conversations to learn about any underlying issues that may be affecting the wellbeing of your agents and offer suggestions to help them overcome it.
Last Words
Transitioning to remote working can be a challenge for agents who rely on a strong support network to cope with the challenges and pressures of customer support. To create a collaborative environment that helps their agents adapt to new experiences and continue to serve customers, managers need to focus on communication and motivation. If your team is brand new to remote working, they may need some time to adapt. To make up for any possible shortfalls in service levels, an outsourced customer support provider like Helplama can be an ideal partner. 
Our Zero-Risk guarantee saves you the hassle of negotiating complicated contracts and ensures that your customers get high-quality customer support that sounds just like your in-house team. Contact us today for more information!