83% of customers still associate the idea of customer support with speaking with an agent over the phone. This was discovered in a recent study carried out by Verint Systems, Inc. "Speaking to someone" is always easier for issues that may be as simple as changing a shipping address to something as serious as making a complaint. Voice customer support is also likely to be a customer's first choice when he wants to make sure that his point of view is understood by a brand. Live chat and email just do not offer the kind of psychological satisfaction that speaking with a 'human being on the other end of the line' can bring.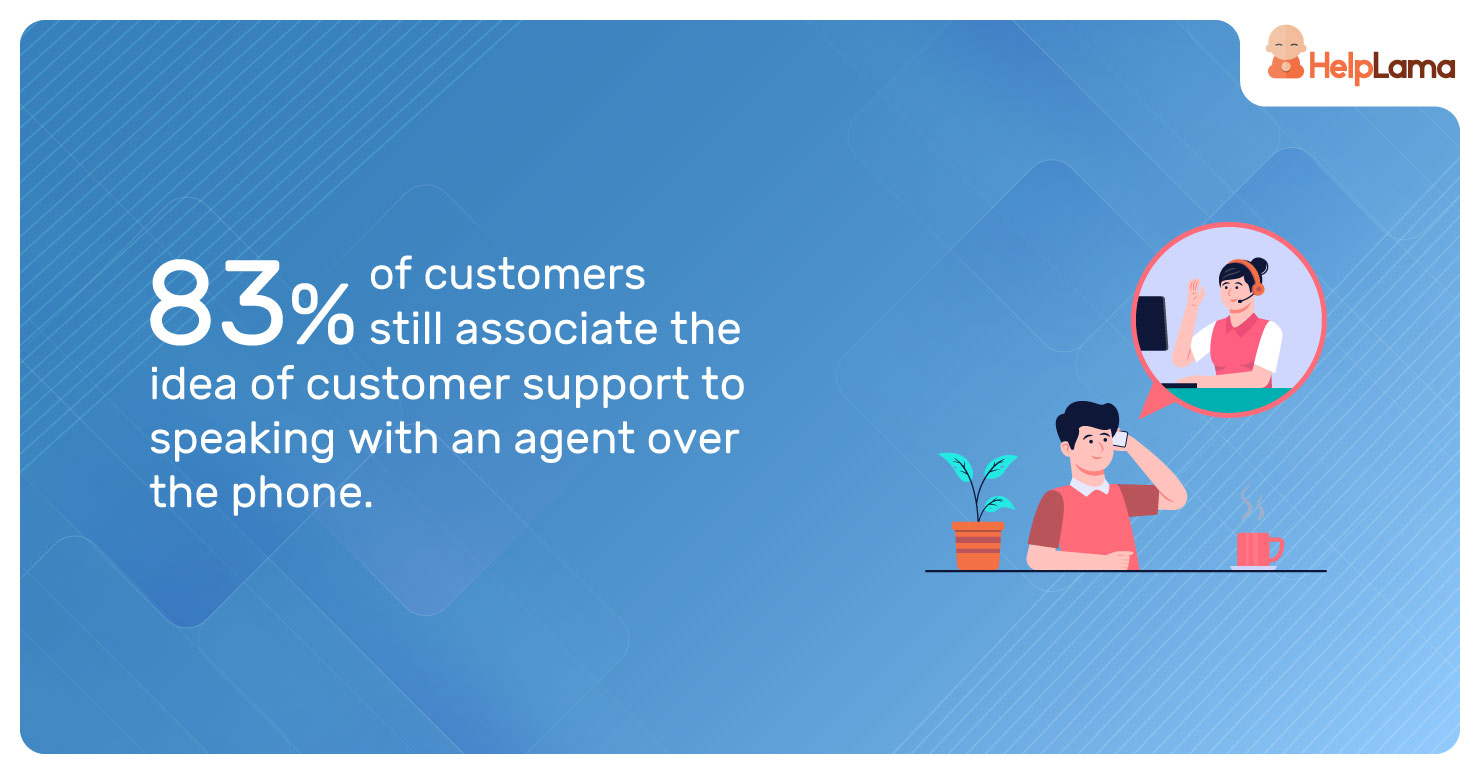 By their very nature, online brands are 'virtual entities' that do not have a physical presence of their own. Voice support can help them overcome this perception bias in the minds of customers and add an engaging, human touch to their customer experience.
Best Practices That Every Voice Customer Support Center Should Adopt
As important as voice support is to boost customer loyalty and average order size, your team could certainly benefit by following some of the best practices used by brands around the world:
1. Intelligent routing
Routing calls correctly is critical to ensure that a customer has a smooth experience. As soon as a customer calls into customer service, he or she is asked to enter specific account details or their own name for the purposes of identity verification. The call is then routed to the next available agent based on the order that it was received. Depending on the time of day and the calls waiting to be answered, this can take more than a few minutes.
While holding for an agent, a customer may hear pitches for upgrades he may not be interested in. When the customer is finally connected to an agent, he or she expects to be serviced immediately.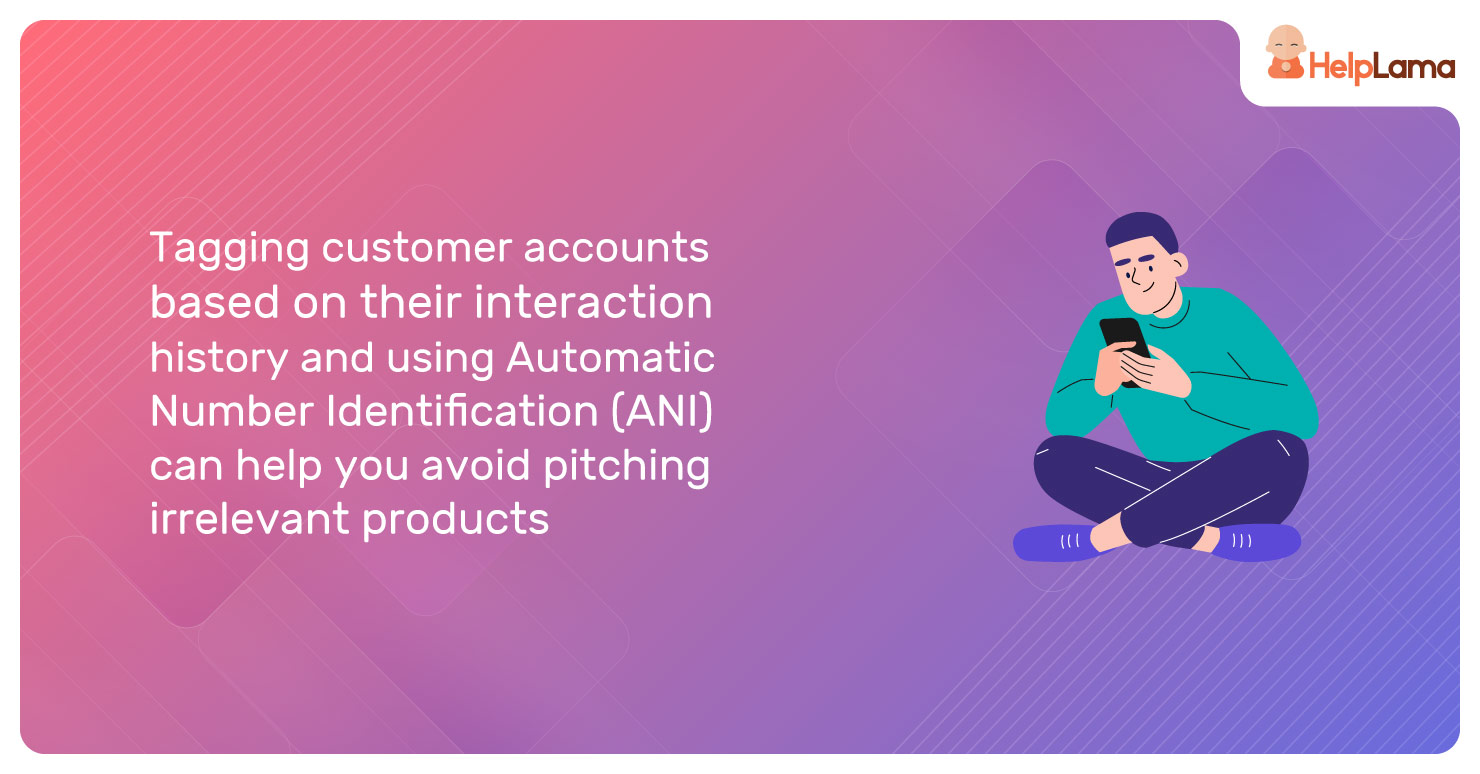 In the event of a routing error, a customer may be routed to an agent in a different service queue. This can cause frustration and impact customer experience even before an agent has a chance to explain. Tagging customer accounts based on their interaction history and using Automatic Number Identification (ANI) can help you avoid pitching irrelevant products and route customers to the correct agent as soon as they contact you.
2. Develop a Customized Knowledge Base
Agents often need to operate many different tools to access customer data and answer customer queries. Though they may be able to answer routine questions without much effort, it may take them longer to handle more complex questions. It is critical to organize product and process-related information into a knowledge base. The database can be categorized by topic or call type to make it easy for agents to answer customer queries confidently.
A knowledgebase can be the perfect tool for reinforcing product training and reducing Average Handle Time, improving the efficiency of your support team. From FAQs to product descriptions, your knowledge should be regularly updated with the latest information so that agents can provide customers with accurate assistance. You can choose from among several knowledge base apps available on the market or build your own.
3. Using Dynamic Scripts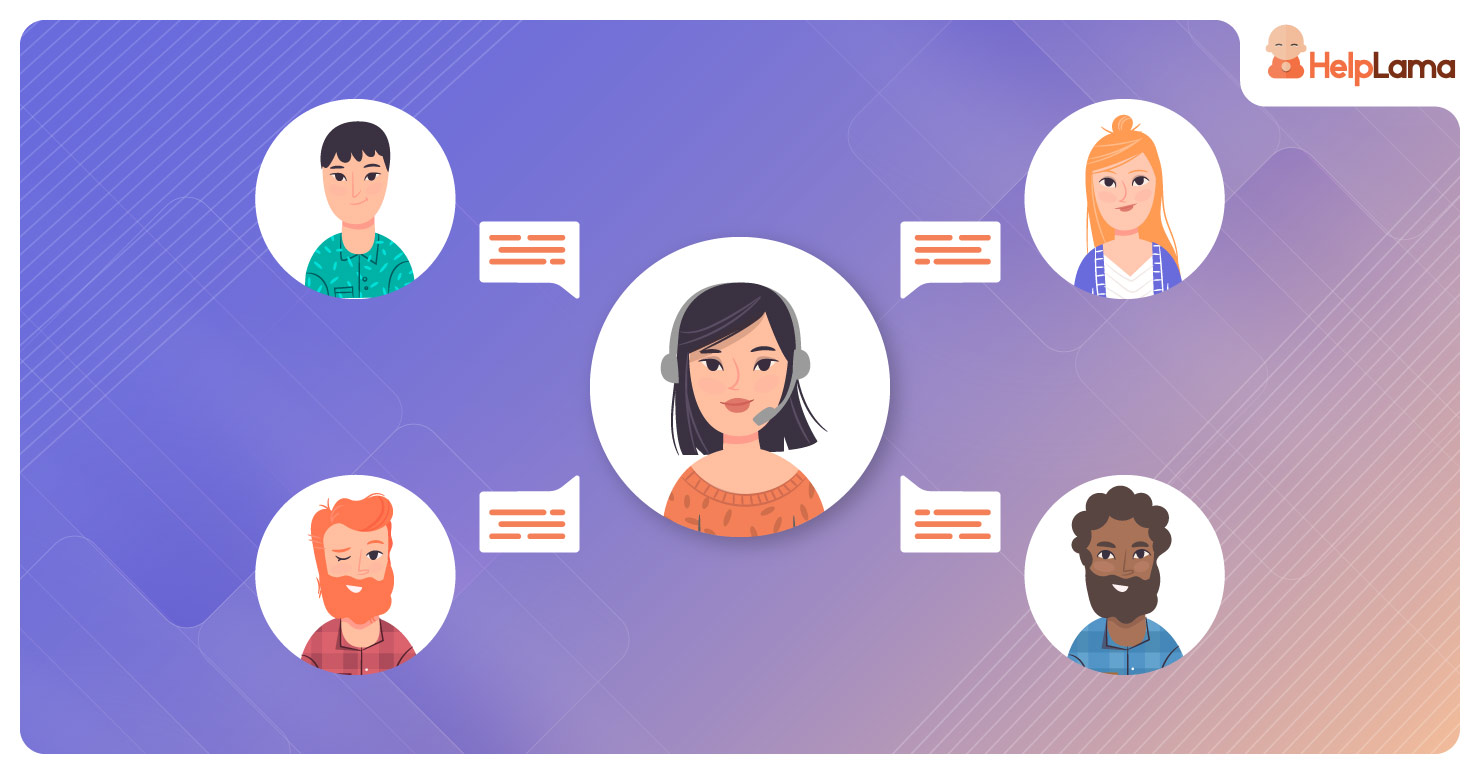 During a busy day, voice agents can find it difficult to convincingly empathize with customers and end up sounding scripted. For example, at the height of the coronavirus pandemic, agents were encouraged to support more customers to make up for shortfalls in staffing. This affected their ability to quickly empathize with diverse situations faced by customers.
Business updates also changed frequently throughout the day, making agents unsure about the latest information to be shared with a customer. To address this problem, many customer support teams have been leveraging dynamic scripting software that provides useful prompts and recommended phrases for agents to use while being conversational and relatable for customers.
Dynamic scripting tools are flexible and can be programmed in a number of ways to give agents the ability to respond to customer queries without losing control of the call.
4. Invest in on-going training:
While you have an effective agent on-boarding process in place already, agents may often be a loss for words in expected situations.  This is why it is important to schedule a time for training and development activities that include role-plays and listening to recorded calls. Regular coaching interventions must be supplemented by e-learning support so that agents can access helpful resources at any time.
Many managers assign an experienced agent to mentor new hires and shorten their learning curve. This allows the latter to learn in a real-time environment which is often quite different from what they may have learned in the training room. It also gives experienced agents an opportunity to build their own team management skills, creating a leadership pipeline for the future.
5. Integrate helpdesk software with CRM
While handling complex customer issues, an agent typically has to refer to more than one tool which requires time. If the average handle time of your customer support team is high, to begin with, every extra minute that an agent takes to resolve the problem will only make matters worse.  By integrating your helpdesk software and other tools into a single CRM, you can enable agents to deliver better and faster answers to your customers. A 'single customer view' can drastically reduce the need for agents to transfer calls from one department to another.
Last words
Customer support is a dynamic business function that requires a steady investment of time and effort. This is because customer expectations are changing faster than ever before and customer support is perhaps the only thing about your brand that competitors cannot replicate. 
If your customer support ROI has not been meeting your expectations, bringing in an expert outsourced customer support provider like Helplama can help. With years of experience in setting up and executing customer support operations for businesses in a variety of domains, Helplama can drive cost savings and dramatically enhance the quality of your customer experience. 
Contact us today for more information.