Customer support automation is no longer something on the distant horizon. It is an inevitable reality that is redefining how businesses interact with their customers. If anything, the disruption caused by the coronavirus pandemic has only accelerated the shift. According to a study by business messaging platform, Intercom, more than 55% of businesses are moving ahead with plans to automate customer support. Why? Automation can enable you to cut costs across the board and provide 24X7 customer support.
You probably use some form of automation already such as a knowledge base that gives customers a quick and easy self-service option. Customer Support Automation takes this a step further by integrating tools like interactive chatbots, automated ticket and customer notification management, real-time analytics, and AI-based decision support for agents. It can make your customer support team smarter and leaner almost overnight!
Contrary to popular imagination, customer support automation does not mean that the "machines are taking over". To be sure, it only complements your customer support team and improves its productivity. How? For example, it can take care of routine FAQs- relating to return windows, shipping address change, product descriptions – that agents spend a lot of time on every day. With customer support automation, agents are able to handle critical issues that have a greater customer impact. The result: faster response time, better first contact resolution, and improved CSat.
Why is customer support automation such a big deal?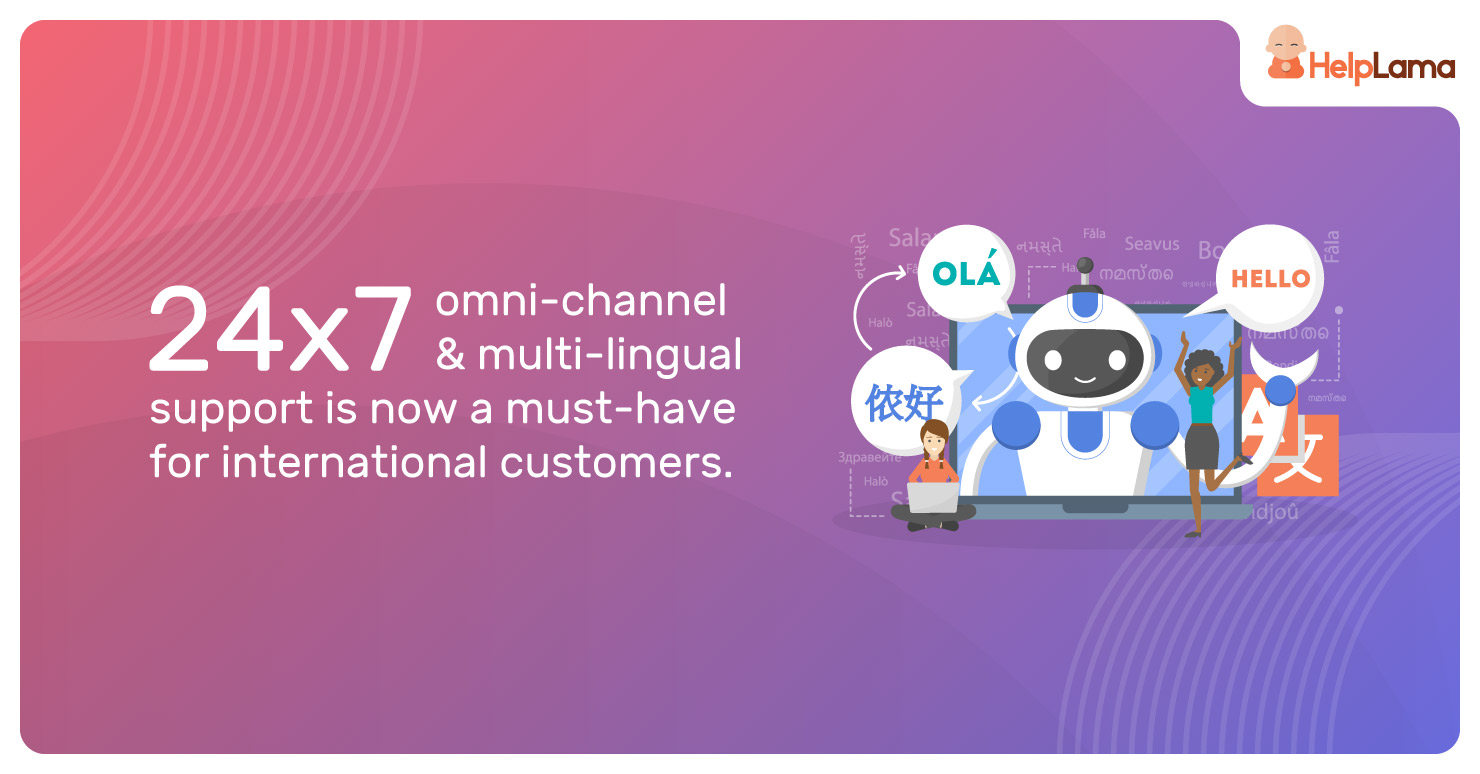 Customer expectations are evolving constantly and the traditional customer support model simply does not measure up. 24X7 omnichannel support is now a must-have and so is multi-lingual support for international customers. Curiously, despite all of this, customers are four times more likely to be dissatisfied with a customer support interaction than ever before. Why? This is because of the increasing amount of time and effort that customers have to expend navigating through IVRs and being transferred multiple times to several different support teams.
The above fact was borne out in a study conducted by a consulting specialist, Gartner. Needless to say, there is a clear correlation between your Customer Effort Score (CES) and the overall CSat. A high CES score can make a bad experience worse. For businesses, this represents two choices- streamline their customer support processes and reduce customer effort or risk losing them to the competition.
So, how can automation help you deliver a superior customer experience?
The fact that customer support teams at most small businesses are struggling with high turnaround times, high contact volumes, and the inability to offer 24X7 support.
Customer support automation can solve these problems and more, helping your team deliver an exceptional experience:
Self-service:
At the peak of the COVID-19 pandemic, hold times for customer support shot through the roof. In some cases, customers reported holding for more than 30 minutes to speak to an agent. In such situations, referring customers to the built-in knowledge base on your website can be a great workaround. However, sifting through rows of links for product details like model numbers, colors, etc. can be daunting.
Customer support automation tools like chatbots, on the other hand, can quickly scan through the entire knowledge base and serve up the most relevant information within seconds. Similarly, it can analyze the number of repeat calls received by your team and help you assess whether the content in the knowledge base is really helpful to customers.
Ticket and notification management: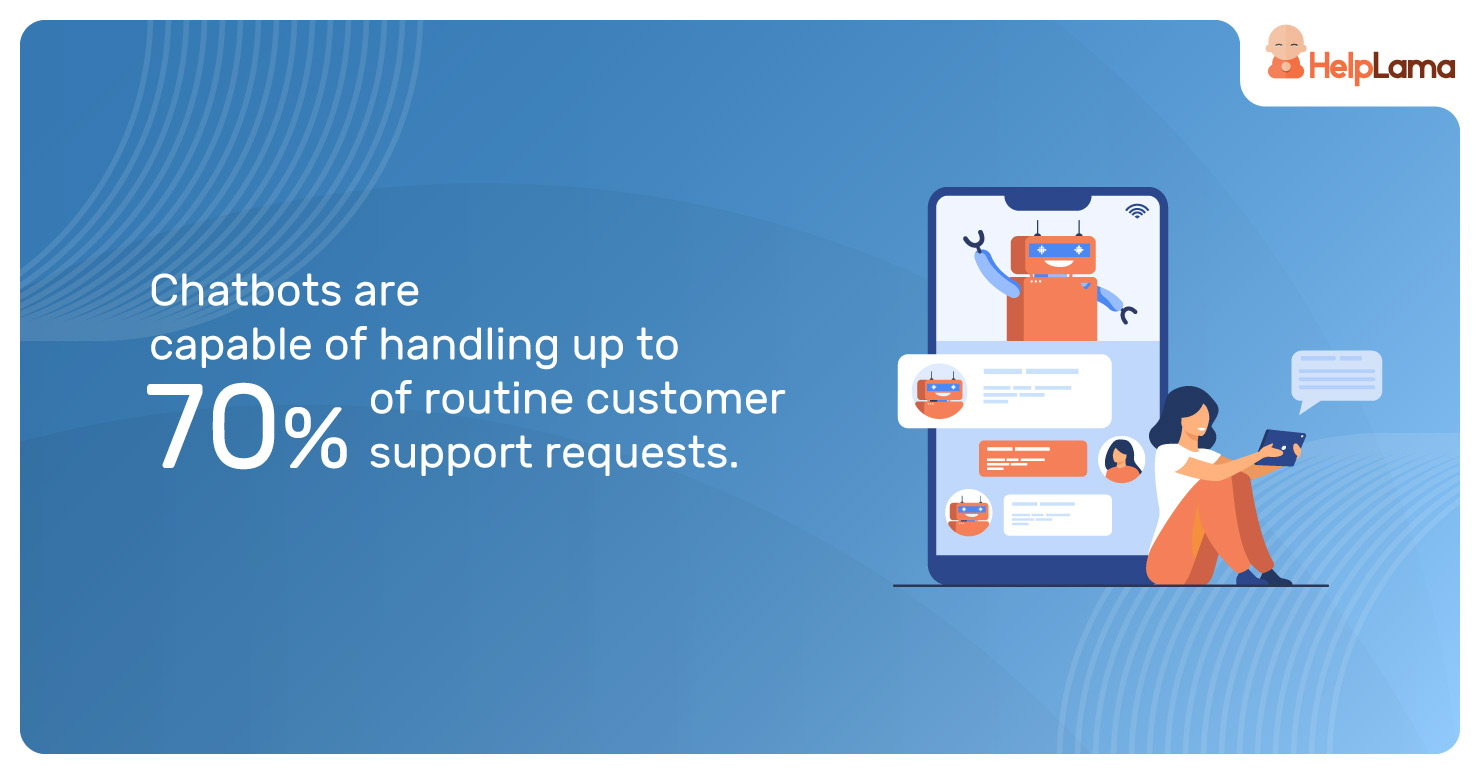 With customer support automation, tickets can be monitored and assigned in real-time to the right agent which can improve turnaround time and helps you manage escalations proactively. How? Repetitive tasks like tagging customer accounts after every interaction can be automated at the CRM level. This, in turn, can ensure that no notes made during an interaction are lost. Ultimately, customers get a seamless experience each time they contact your support team.
Research shows that customer support automation tools like chatbots are capable of handling up to 70% of routine customer support requests. By implication, this means that such tools can eliminate the vast majority of tickets from being generated in the first place!
Secondly, with customer support automation, customers can be sent regular notifications about the status of their ticket which can dramatically reduce repeat calls.
Flawless call routing
Excessive transfers between departments are among the top reasons for customer dissatisfaction. Intelligent IVR systems can segment callers based on historical interaction data and routé them to the right team, reducing- if not eliminating- the need for transfers. Accurate call routing can be a quick fix solution for high handle times during peak business hours. In fact, the latest generation of IVR systems come with voice recognition capability making it possible to perform customer identity verification even before they are connected to an agent.
Integrated Analytics:
Built-in analytics can enable your customer support team to identify the right prospects for upselling and cross-selling campaigns based on predefined demographic parameters and order history. It can help agents create a personal connection with customers by referring to their past history of requests. For example, agents can recommend products related to an item that a customer usually buys without having to rely on mere instinct.
On-Call Decision Support: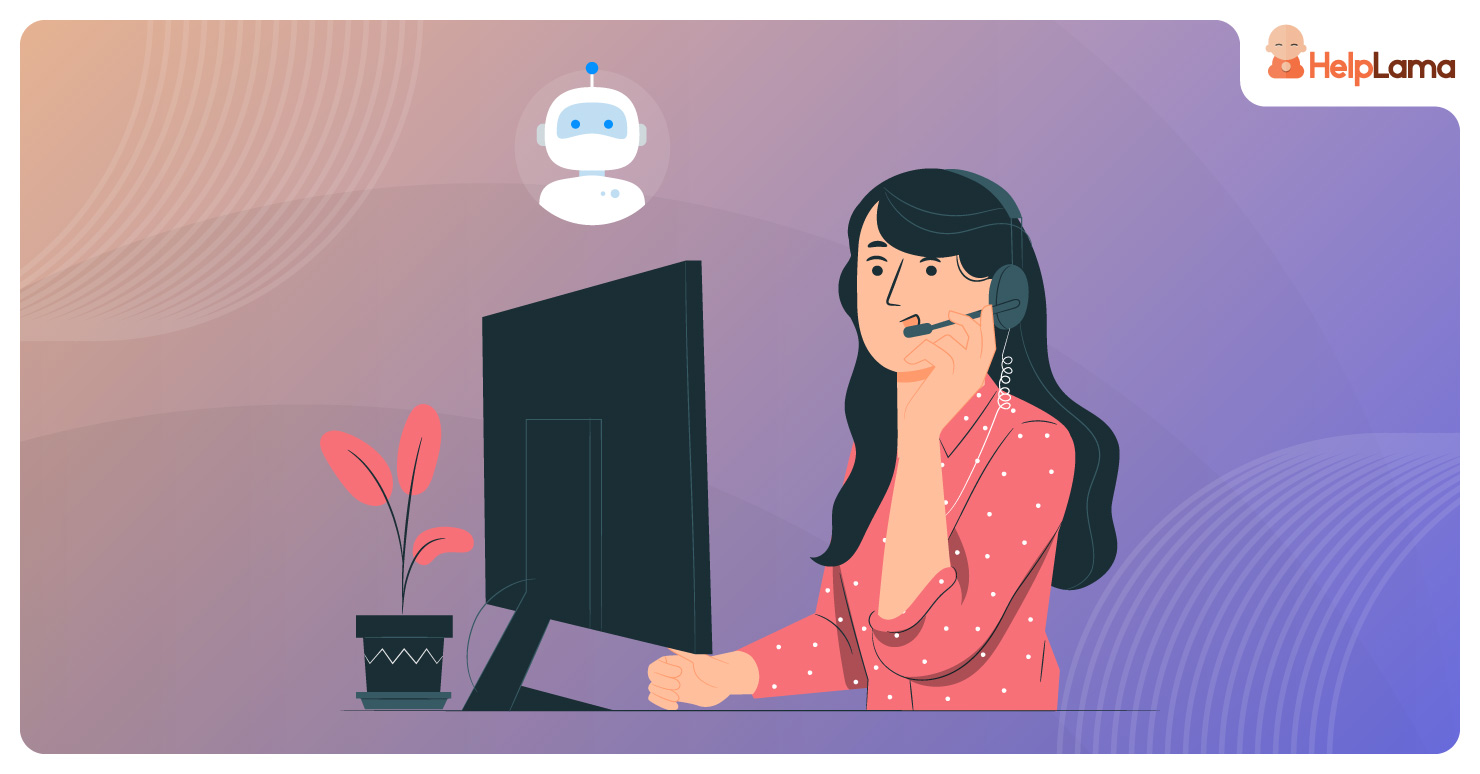 AI-based support tools can enable agents to understand customer questions better and resolve issues faster. By leveraging CRM and knowledge base data, AI-based agent support tools can provide contextual inputs to agents as they are interacting with customers. This can help them provide the best possible solution to the customers' problems. Rather than multi-task between different screens looking for information, agents get to focus on building a genuine rapport with customers.
Last Words:
Customer experience is expected to be the single biggest factor in determining revenue growth in the 2020s. While automation can facilitate seamless conversations between agents by streamlining workflows, it cannot replace customer support agents. Scaling teams rapidly requires time and money. However, leveraging outsourced customer support can help small businesses bridge the gap between aspiration and reality.
Helplama is an experienced customer support provider that gives you access to professional US-based agents without the need to recruit or train them yourself. Our plans can be customized to suit a wide variety of budgets and come with a Zero Risk Guarantee. Contact us today for more information!