Great customer service is like an invisible calling card that customers can instinctively read. Even if they haven't brought from you before, online shoppers can form opinions about you based on what others are saying about you, both online and off. That is why satisfied customers are the best possible endorsement that your online store could ever earn. No wonder, businesses spend so much time refining their customer service philosophy.
Keep doing a good job with customer service and you will certainly be rewarded. Think repeat purchases, higher average order size, and of course, more referrals than you could have hoped for. Business leaders across industries have been keenly aware of this fact. In fact, 22% of business leaders surveyed by marketing specialist, Econsultancy agreed that customer satisfaction represented the biggest opportunity for future growth.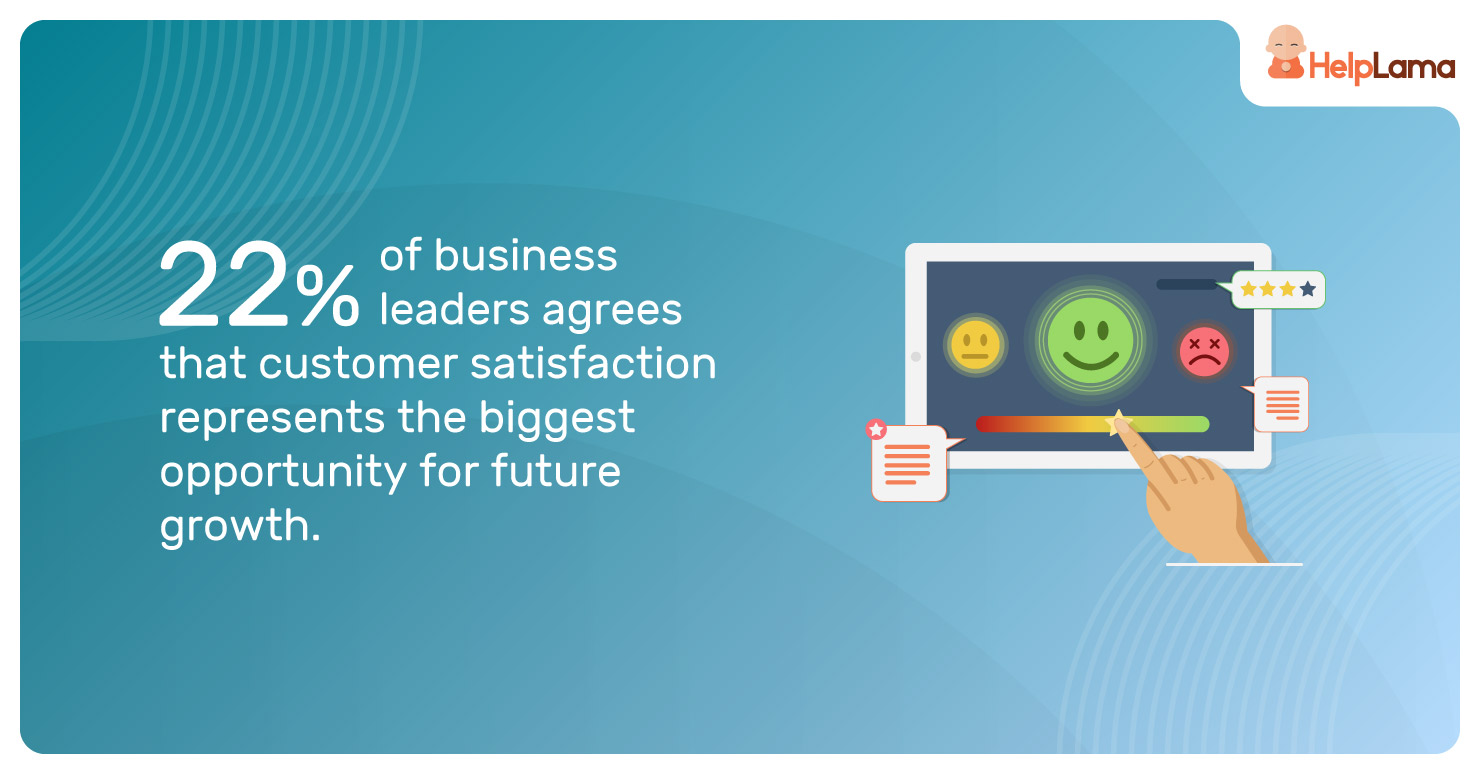 Though much has been written about it, there is no single definition for great customer service. While most lessons in business come from trial and error, there is no reason why you cannot look around for some inspiration. For example, by studying some of the world's most valuable brands like Amazon, you can create a customer service playbook that is unique to your needs.
Here are five tips that will help your business stay on top of its customer service goals:
1. Integrate helpdesk and CRM tools
Omnichannel tools may have given customers the luxury of choosing how they get in touch with customer support. However, they have also made it harder for an agent in one team to tell what is going on in the next. For example, a chat support agent may not be able to see the details of the latest interaction that a customer may have had with voice support. This can put them at a disadvantage as customers may assume that the chat agent, too, is a part of the same team.
Remember: for customers, your agents are the face of your brand. To drive collaboration between different customer support teams, they need to have seamless access to each other's resources. Integrating multiple CRM tools and helpdesk software can give agents across teams a 360-degree view of customer conversations. This means that they will be able to resolve problems with precision instead of just logging another ticket or transferring a customer over and over again.
2. Use everyday words that are easy to understand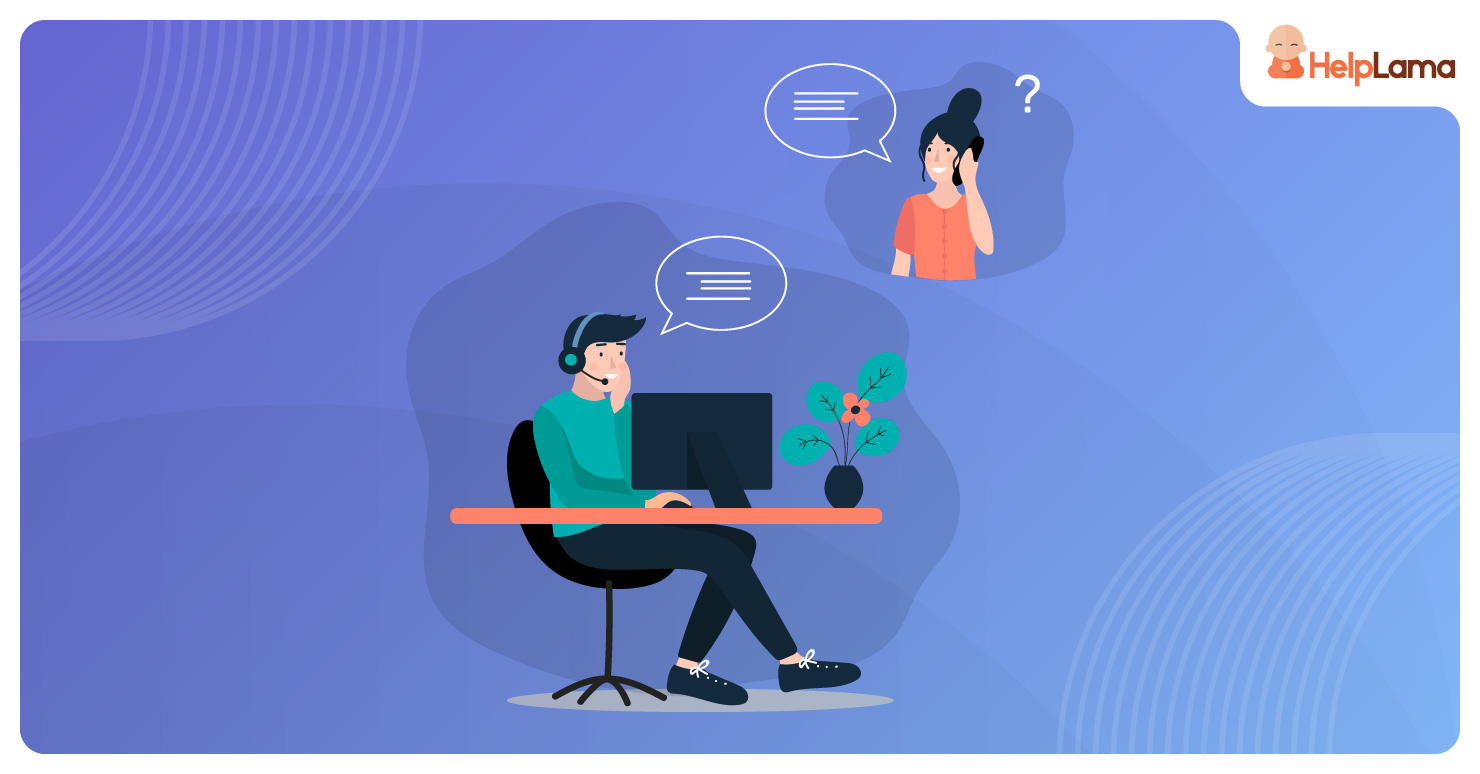 The average customer service interaction would be so much smoother if only agents communicated in simple, easy to understand words. It could not only cut down average handle time but also improve first contact resolution rates significantly. Online businesses interact with customers globally who may not understand technical terms or even local slang. Instead, train your agents to use active voice as far as possible. Secondly, it is important for agents to summarize the conversation at the end to preclude the possibility of miscommunication.
For example, instead of saying, "We regret to inform you that, due to unavoidable circumstances, your order is expected to arrive later than the originally scheduled date", simply say, "We're sorry about the delay! Your order will be delivered by 1st December 2020."
3. Match your customer's tone and style of communication
The pace and tone of voice of a customer can tell your agents a lot about his/her present state of mind. To strike a rapport with them early in the conversation, use the same words they use to describe the situation. Verbal nods like 'hmm' or 'aha' should be used liberally throughout the conversation to let customers know you are listening. If their tone reflects urgency or concern, asking probing questions to understand the cause and reassure them with empathy. This can be critical for ensuring customer satisfaction. In fact, research suggests that the tone customer support agents use can impact customer satisfaction by as much as 78%.
Companies like Amazon, for example, have put in place standard communication guidelines to help their teams stick to a common style of communication across all channels- email, voice, live chat, website, and social media. You too can come up a communication guide of your own to help your agents better represent your brand.
4. Handle complaints quickly and tactfully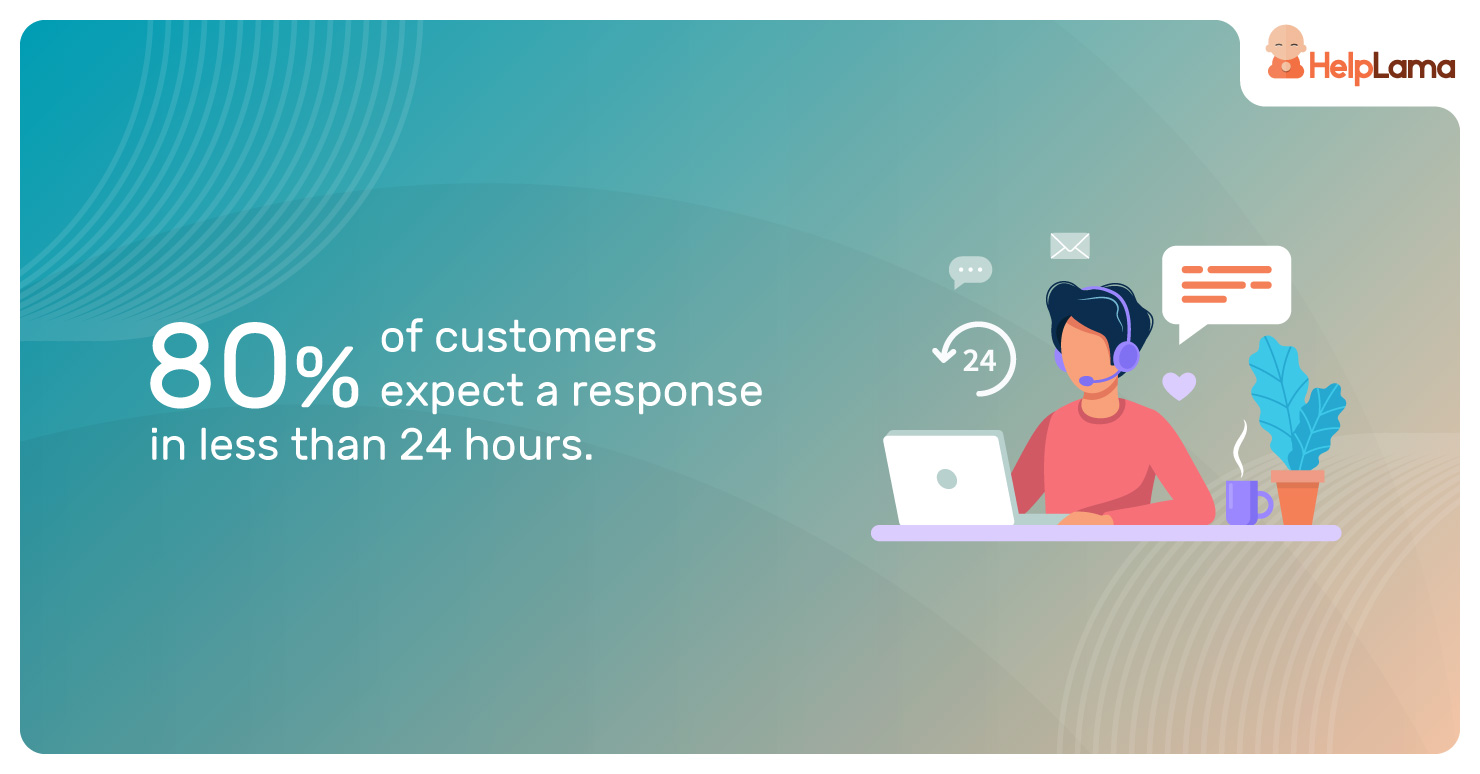 Complaints are an opportunity for brands to become aware of what their customers really want. It shows that customers care enough about you to share their feedback. According to Arise, a leading customer support platform, 80% of customers expect a response in less than 24 hours. This is a major opportunity that businesses should strive to meet. Secondly, rather than deflecting the blame, customer support teams should seek to objectively analyze and resolve a problem while accepting full responsibility for the same.
In a nutshell, great customer service means listening, acknowledging, analyzing, resolving, and showing your appreciation to customers for bringing the matter to your notice, all within a reasonable time frame.
5. Quality first, Quantity later
The need for handling customer interactions as efficiently as possible is undeniable. After all, more conversations over a given period of time can mean more sales and referrals. However, the worst experience you'd want for a customer is to have him/her call back for the same issue. To be sure, agents are not always to blame for it.
There are process-related problems as well. For example, agents may not have sufficient authority to process a refund or extend the return window as requested by a customer. Therefore, it is imperative that businesses make continued efforts at process improvement to minimize customer impact. Striking the right balance between quality and quantity is critical for a great customer service experience.
Last Words
As businesses worldwide come to terms with the changed market realities in the new normal, consistent customer support must be given priority. It can help you rein in customer attrition, enhance customer lifetime value, and grow revenues. However, agent productivity has certainly been impacted due to the inescapable shift to working from home. If you are faced with a drop in service levels, partnering with a customer support provider like Helplama could be just what you need.
Our flexible plans can be adapted to meet the unique needs of your business. In a nutshell, we deliver affordable, effective, and reliable support at an unbeatable price. Contact us today for more information.