Shrinking budgets and inefficient customer support processes present significant customer service challenges to online businesses today. The traditional idea that customer support is a 'cost center' makes it hard for them to justify continued spending on customer support. However, the potential of the customer support function to make a difference to the bottom line is increasingly being acknowledged in the upheaval precipitated by the coronavirus pandemic, turning it into a 'profit' center. Research conducted by SuperOffice shows that 42% of businesses expect their customer support teams to grow average order size by cross-selling and up-selling while 33% aim to boost customer retention.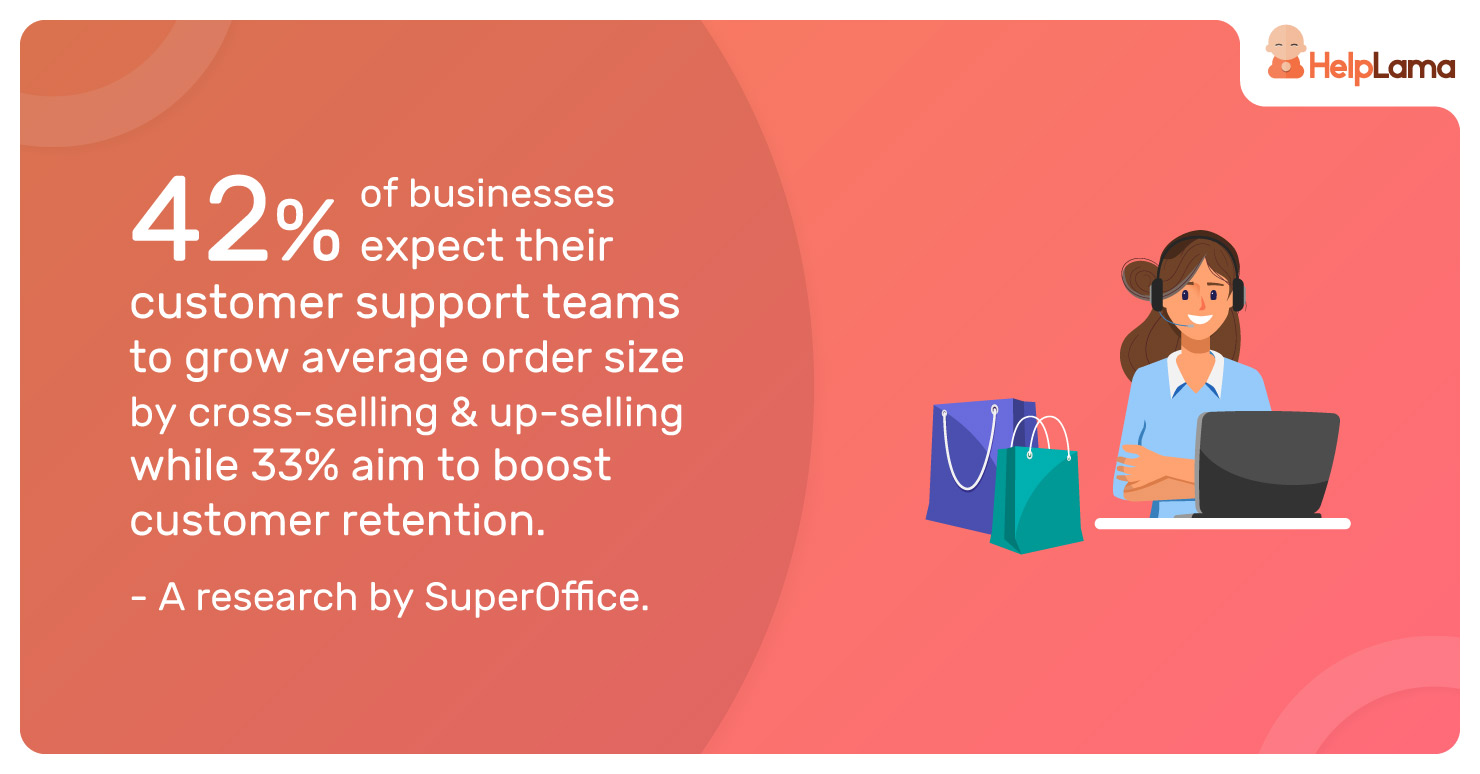 While this is a worthy goal to pursue, there are several customer service challenges that business owners must tackle before their support functions can turn a profit Most small businesses do not have a clear vision of customer service. They see it as an obligation rather than as an opportunity to engage customers even more. Top management may see customer service differently than an agent manning the phones.
Other departments like product development may consider customer support as 'not our job', which affects the delivery of great customer service. The solution: a common customer service vision.
Customer Service Challenges and How to Overcome Them
Here are 5 of the most common customer service challenges and proven strategies to overcome them:
1. Not having a customer-centric culture
You may have the best systems and processes in the world, however, without a well-defined customer service philosophy, the potential of your team may well be underutilized. Great customer services can mean different things to different people. Without a common understanding about the what, how and why of customer service, your service may not only be inconsistent but also affect the value received by the customer.
To better articulate your customer service end goal, condense it into a sentence or phrase. For example, our customer service team achieves (outcome) by (action/behaviour). Once you have defined the definitive customer service vision for your brand, align your new hire onboarding and training program to this 'culture'.
Sensitize your existing team members about the need for upping their customer service game and integrate them with the new culture as soon as possible. Encourage employees to see their colleagues from other teams as 'internal customers', and thereby, boosting collaboration and productivity.
2. Disparate support tools across teams
The complexity of multiple CRM tools and software can result in you losing out on valuable customer insights due to data fragmentation. For example, the customer service team may need to raise a request with the onboarding or marketing team for data on the customer's user preferences. This can keep tickets open longer and add to the customer's frustration.
More often than not, different tools end up creating data silos that are self-contained and do not work well with each other, resulting in multiple formats of data that need to be exported manually and collated to run analytics.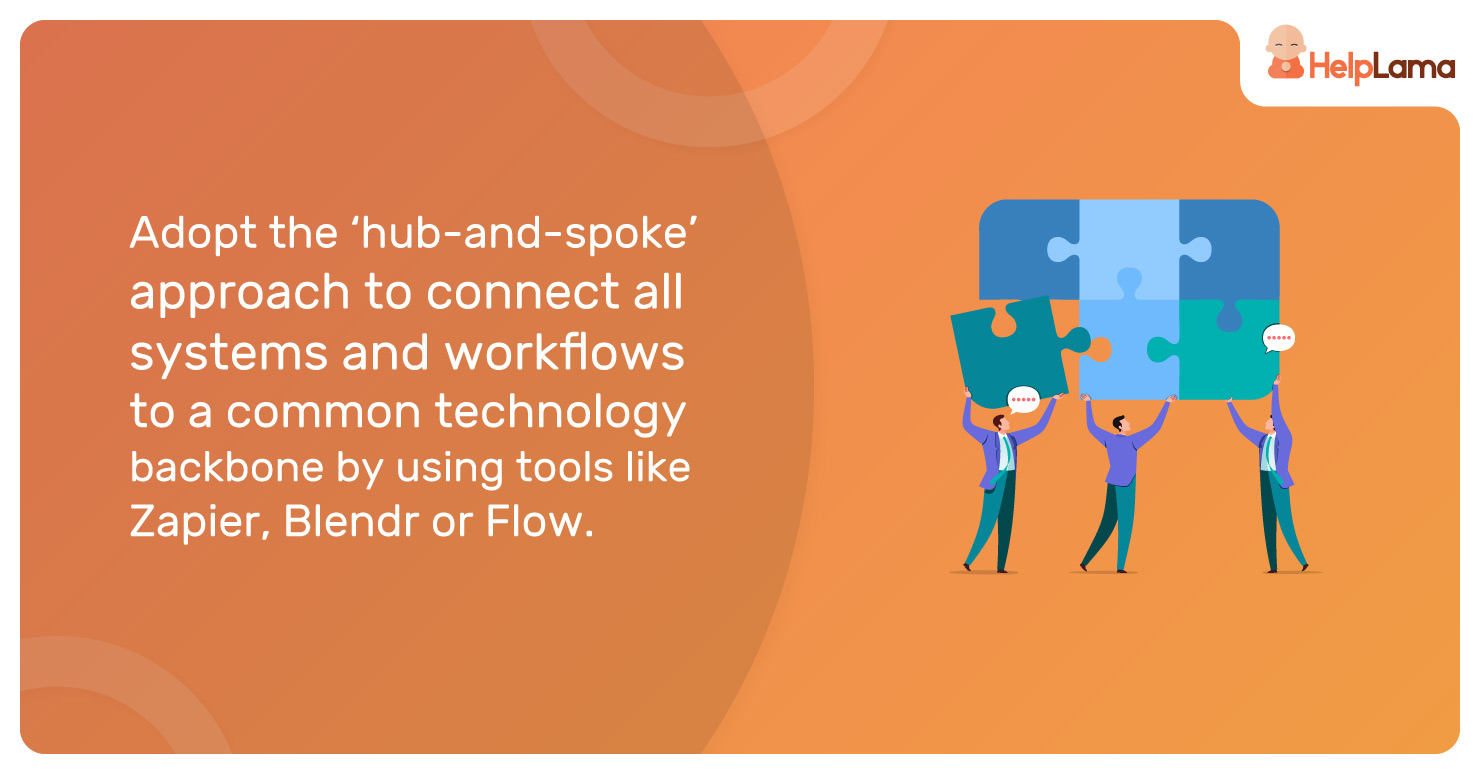 By integrating chat, email and telephony services with a common back-end, you can not only eliminate the costs of multiple platforms but also benefit from synchronizing data seamlessly across departments. End to end integration of support tools also allows easy customer segmentation that can be invaluable for your up-sell/cross-sell campaigns. In fact, agents will be able to suggest better solutions to customers in far less time, increasing customer lifetime value substantially over time.
Adopt the 'hub-and-spoke' approach to connect all systems and workflows to a common technology backbone by using tools like Zapier, Blendr or Flow.
3. Not mapping the customer journey to the customer support process
If you are a start-up or small business, it is critical to design your customer support process around the typical customer journey. This will help you personalize the customer experience and keep infrastructure and manpower costs under control. In other words, mapping the various customer touchpoints to your internal processes can help you understand customer behaviour better and identify process-related inefficiencies.
After a customer has checked out, there are several touchpoints that brands can use to enhance the customer experience. For example, from the order confirmation email to providing warranty information and troubleshooting, customer service agents can help create lasting engagement and loyalty with customers. This opportunity could be lost without adequate focus on customer journey mapping.
Visualize the typical customer journey and ask yourself: what can I do to simplify the customer's experience at the post-purchase stage. Many online businesses have optimized their FAQs, tweaked their knowledge base content and introduced interactive video content to cater to different learning styles, as a result of thinking from the customer's point of view. The result: fewer escalations, returns and bad reviews online!
4. Not asking for feedback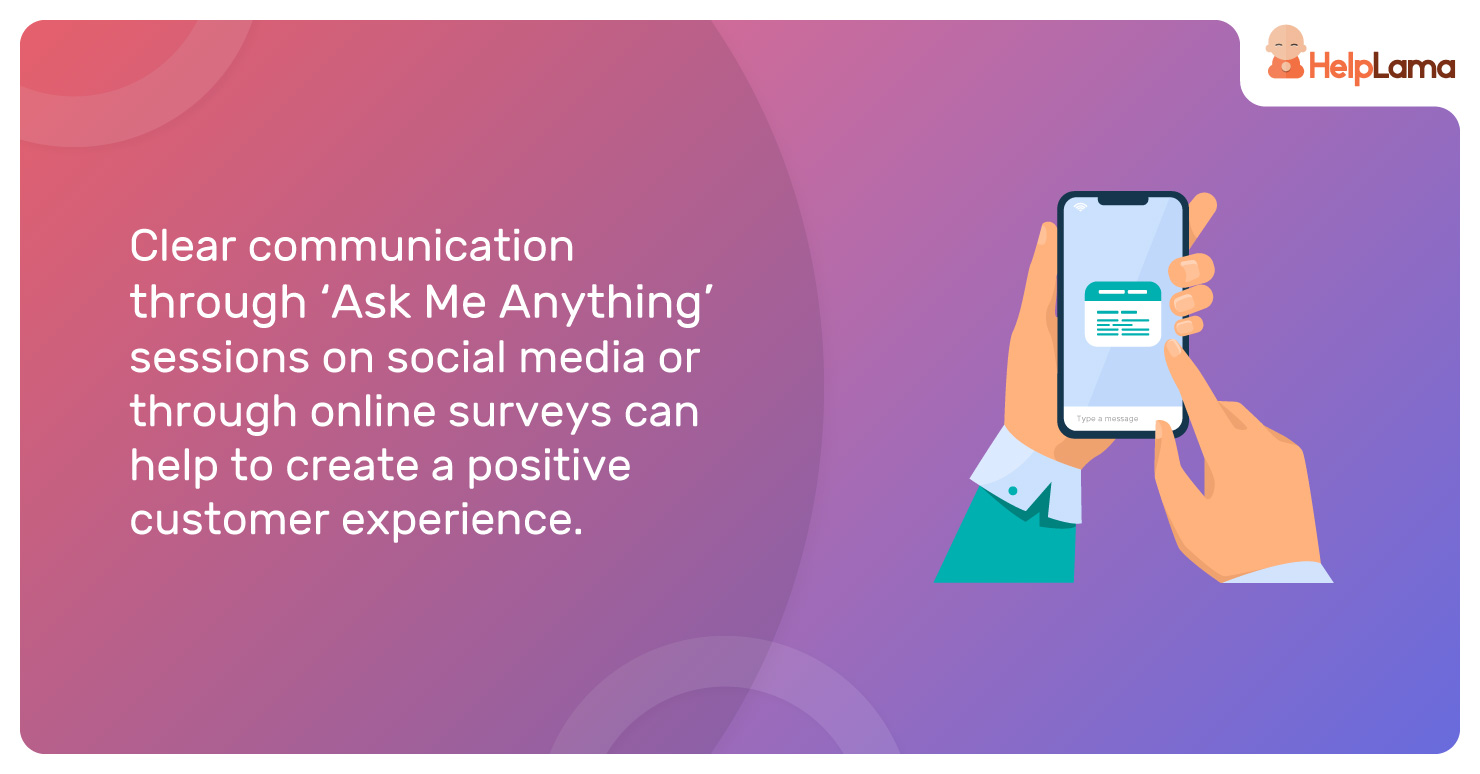 Customer feedback is the moment of reckoning for any product or service. If customers do not feel listened to, their frustration will eventually make its way to social media in the form of negative reviews. This can not only severely dent the reputation of the business but also deter new customers from signing up.
Clear communication through 'Ask Me Anything' sessions on social media or through online surveys can help you constructively leverage customer feedback to optimize existing processes and create a positive customer experience. Asking the 'right' questions is at least as important as asking questions in the first place!
Take inspiration from the popular Ask, Categorize, Act, Follow-up (ACAF) Customer Feedback Loop used by marketing automation giant, Hubspot, to understand consumer trends, identify issues and boost customer satisfaction consistently over a period of time.
5. Not understanding customer expectations
No two customers are alike. Their needs may vary widely and it is easy to make assumptions which are not grounded in reality. A study by Netomi, a customer service automation company, found that 47% of customers expected faster resolutions while 61% did not like to repeat themselves. Through customer surveys and user data analytics, you can uncover the most common customer expectations which can help you build stronger relationships with your customers.
During the pre-sales or discovery/evaluation phase, identify what the client finds most valuable about your product. This information can help you upsell and cross-sell more convincingly once the customer is successfully onboarded.
Last words
To differentiate your brand, your approach to customer service needs to go from reactive to proactive. Helplama has been helping businesses to expand their customer support focus while keeping costs under control. With Helplama, you can count on best-in-class quality, thanks to our team of US-based remote agents that work as an extension of your own team. Contact us today for more information!