13. Canon
Category –

Photography, and Videography

Platform –

 Social Media and Web
Canon is one of the few imaging technology companies that lead the market worldwide.
If you're a passionate photographer, becoming a Canon brand ambassador will be a great opportunity for you to grow your career. You will get featured on Canon's brand ambassadors program page along with your work and story.
To become Canon's brand ambassador, you can visit a Canon office near you with your portfolio. They have a selection panel consisting of individual experts who analyze and shortlist portfolios of applicants.
14. Airbnb
Category –

Hospitality

Platform –

Affiliate
Airbnb is a US-based company that allows people to host, advertise, and book online accommodations and experiences for short-term in 191 countries.
They are looking for Airbnb Superhost Ambassadors who can help new hosts start their hosting journey with Airbnb. 
Talking of benefits, Superhost Ambassadors get access to exclusive features and tools, cash rewards for helping new hosts, priority customer support, and more. If you're interested, you can apply directly through the Airbnb website.
15. Headspace
Category –

Wellness

Platform –

Social Media
Headspace is one of the brands that work with micro-influencers. If you're a health and wellness influencer, Headspace can offer you a great collaboration opportunity. It is a top-rated wellness app that helps people meditate, sleep, and relax their minds to have a healthy and happy lifestyle.
They are looking for partners who can represent the brand and help people relax their minds using Headspace. You can apply directly from Headspace's official website. 
Another way to collaborate – Use the app and share your story on Instagram and tag Headspace in your post. They often feature their users who share their stories and experience using Headspace.
16. Fitbit
Category –

Fitness and Wearable Technology

Platform –

Affiliate
When it comes to wearable technology, Fitbit leads the market in many countries including the USA.
Fitbit is looking for affiliate partners to grow its sales and market share further. You just need to have a website or blog to become a Fitbit affiliate.
For every sale generated, you will earn a 3% fixed commission. Moreover, you will get free Membership and exclusive access to creative assets, helping you promote the products easily on your website.
17. Mejuri
Category –

Jewelry

Platform –

Instagram
Based in Canada, Mejuri is an affordable luxury jewelry brand that sells men's and women's fine everyday jewelry online and in-store as well. As of now, the brand has business in three countries – the US, the UK, and CA, and is one of the best brands that work with micro-influencers.
To grow its reach and sales, the brand is looking for Instagram influencers who can appear for the brand and promote its products. You may also get a chance to be featured in Mujuri's Instagram feed, they have over 1.1 million followers on Insta. 
Best of all, Mejuri accepts direct applications from influencers interested to join Mejuri Fine Crew.
18. Knix
Category –

Women's Apparel

Platform –

Social Media
Another Canadian brand that is popular for its women's intimate clothing. Through its intimate apparel, Knix is on a mission to inspire women to feel and live free unapologetically.
They are looking for influencers who can share the same belief and vision. If you also want to promote the idea that women should live free without any judgment and self-doubt, you should definitely join their ambassador program.
What reward will you get? 6-10% sale commission, access to free Knix products, exclusive discounts, previews of launches, and more.
19. SSENSE
Category –

Luxury Fashion

Platform –

Instagram, Affiliate
SSENSE is a Montreal, Canada-based company that sells high-end street-style apparel for men and women. The company was founded in 2003 and has grown its reach to many countries across the world, and is one of the best brands that work with micro-influencers.
The brand has a decent following of 1.1 million on Instagram and actively features and collaborates with influencers to promote its products. But unfortunately, you can not apply to become their ambassador directly.
However, you can apply for their affiliate program to earn a commission on sales generated by you. they have a long 30-day cookie policy which means you will get a commission if your audience buys something from SSENSE within 30 days of opening your affiliate link.
20. ChopFit
Category –

Fitness

Platform –

Social Media
ChopFit is a niche-specific fitness brand that sells limited but unique products that can be used to exercise and work out. Their primary product is "Chopper" available in several weight options and can be used to do a number of workouts. They also have a dedicated app named "ChopFit" that is available for both iOS and Android devices.
They do not have a large significant social media presence, that's why they are looking for influencers to collaborate with and convert them into brand ambassadors. If you're into fitness, you have a great chance to become their ambassador even if you're a small influencer.
Why Do Brands Collaborate With Influencers?
Influencer Marketing is no longer about just audience size and reach. Today, It's all about building up trust among consumers.
According to Helplama's research, people are 3x more likely to read posts from a friend than from a brand itself. And brands are starting to realize that micro-influencer collaborations can help with this.
To attract the best brands that work with micro-influencers, you should know the reasons behind brands collaborating with influencers.
Here are some of the top reasons why brands are interested in working with micro-influencers:
Better Audience Engagement

Target Specific Niche Audience

Genuine content

Budget-friendly and many more
To know in detail, check out our post on: How Collaboration With Micro-Influencers Help Your Small Business?
How to get brands to work with you?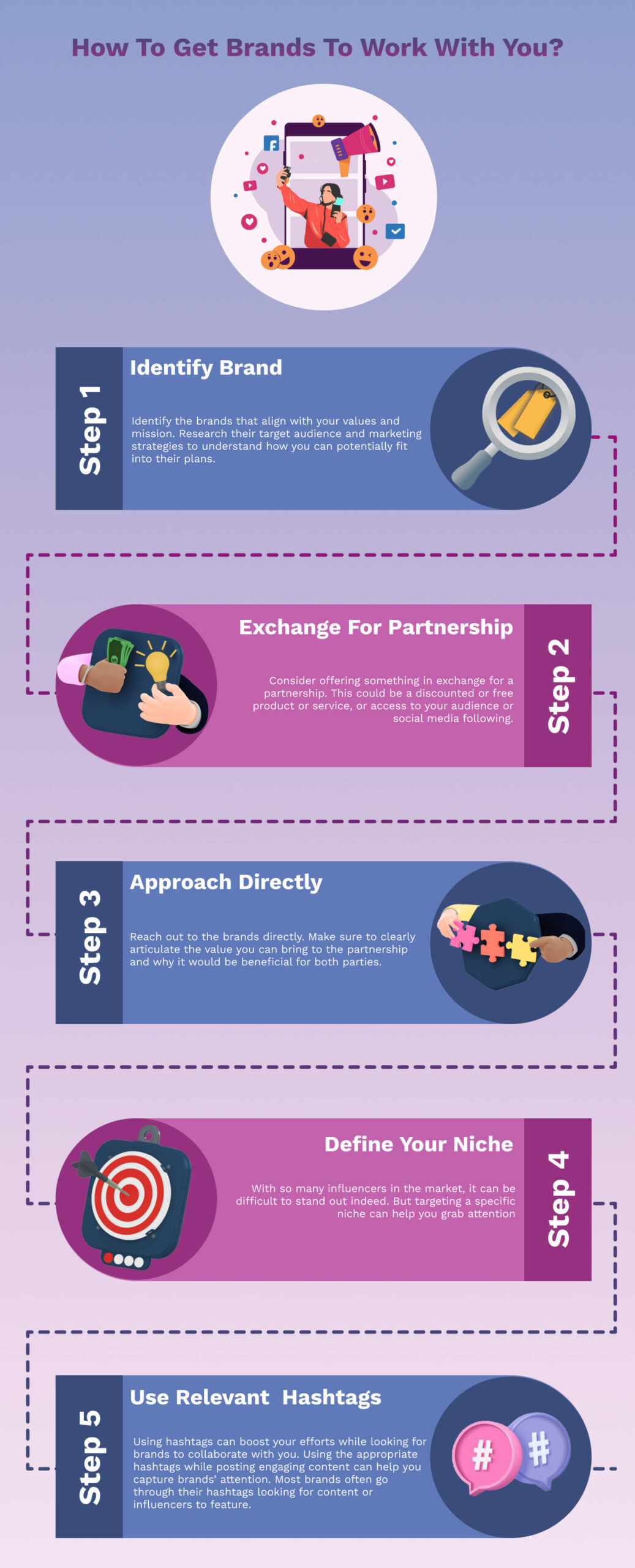 Approaching brands to collaborate with you is good, but if you want brands to approach you, follow these practices:
1. Define your Niche
With so many influencers in the market, it can be difficult to stand out indeed. But targeting a specific niche can help you grab attention.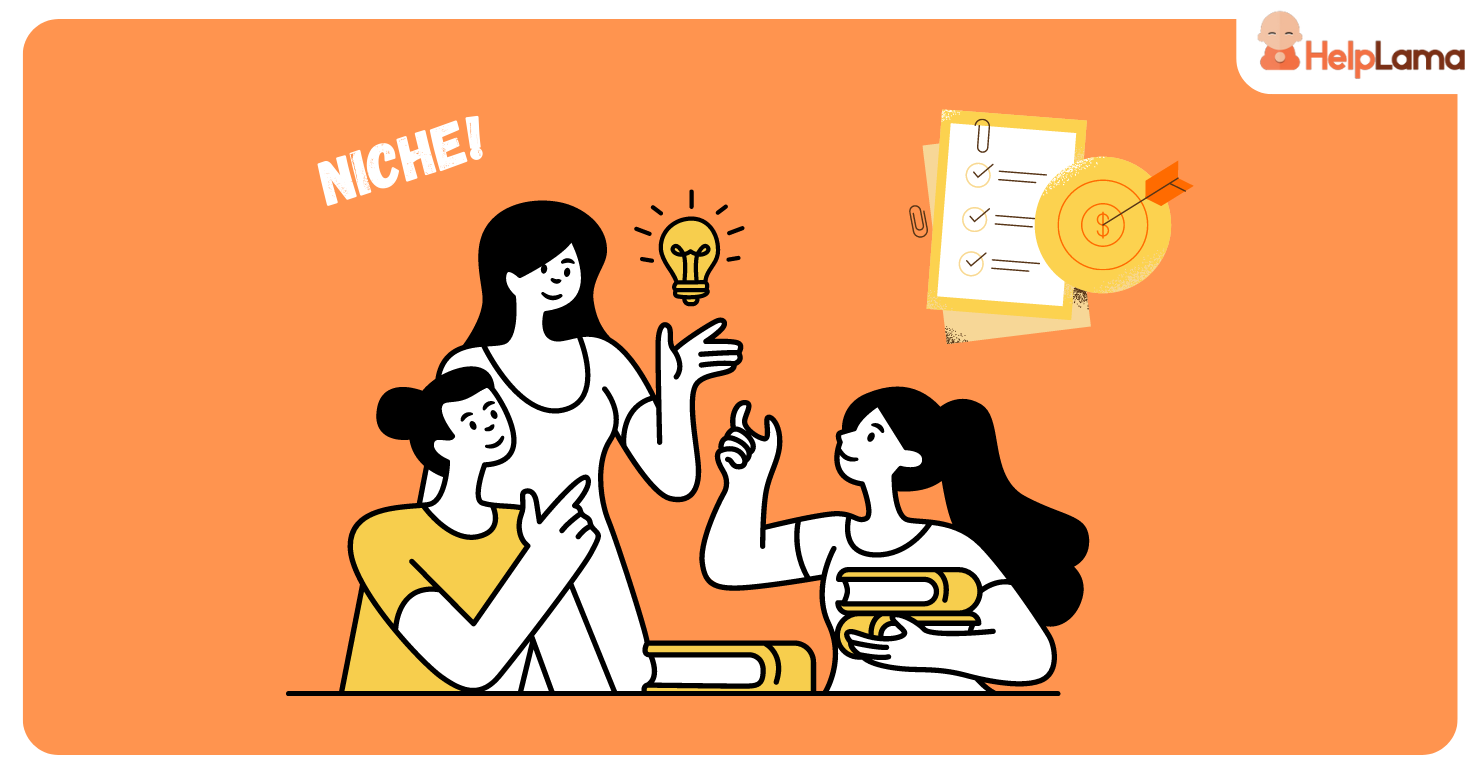 To define your niche, you can ask yourself:
What distinguishes you from others in your line of work?
Do you consider yourself an expert in any field?
What are you passionate about?
2. Post consistently 
Do you want to see growth on social media? Do you want to stay top of mind with your followers and attract new brands? You need to be consistent.
You must be active in order to attract new followers and increase engagement rates.
So, how frequently should you post on social media? Once a day? Once a week? According to research, increasing the frequency with which you post content can boost engagement rates.
By posting 1-2 posts per day, you can keep your content fresh and relevant.
3. Approach directly
Once you've defined your personal brand, it's time to reach out to brands.
The first step is to find a way to approach the right social media manager or marketing team. Find out how to contact them by looking them up on the brand's website and/or social media. Also, keep an eye out for any requirements posted by them. 
Secondly, you need to craft your pitch email or message. During the pitch, try to think of creative ways to connect with them. Include your media kit, a brief bio, and, most importantly, explain how working with you can benefit their brand.
Pro tip: Do a little research regarding the brand and its content strategies. This shows that you went the extra mile and put in the effort to learn about their brand and products.
4. Tag or mention brands in your posts
This is one of the most effective methods you can get noticed by brands looking for influencers. Brands love to see people sharing their content & tagging them in social posts. 
To tag a brand on social media, you can include the company's profile name in your post's caption or in comments, using @ tags.
As these @tags are clickable, this will draw the brand's attention, and they will realize you are promoting them.
On Instagram, you can also tag brands through photos. Photo tags are also clickable, and brands receive notifications when you tag them in photos.
5. Use relevant hashtags
Using hashtags can boost your efforts while looking for brands to collaborate with you. Using the appropriate hashtags while posting engaging content can help you capture brands' attention. Most brands often go through their hashtags looking for content or influencers to feature.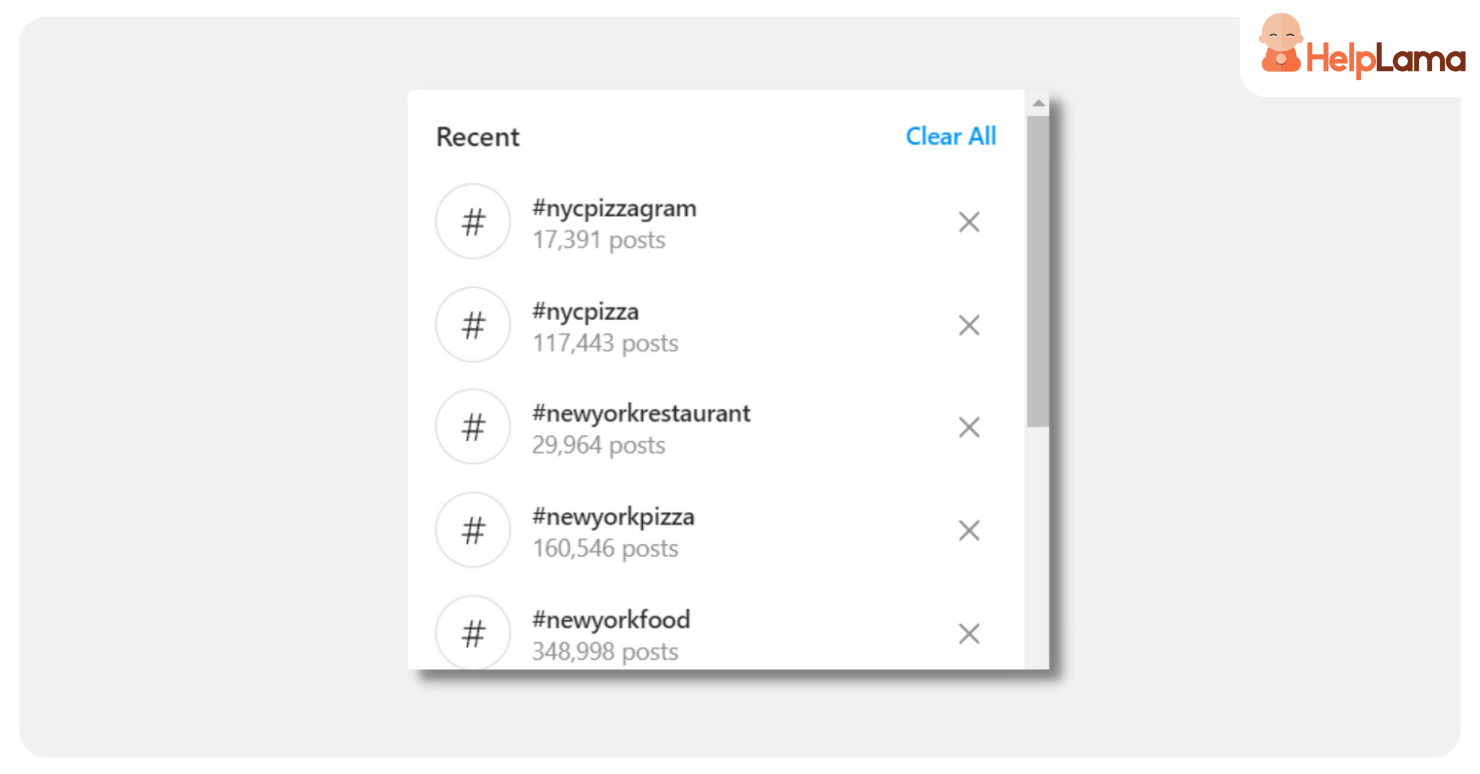 Have a look at some top reasons to use relevant branded hashtags with your content:
More traffic

More Followers

Increased Engagement

Get noticed by brands (as they regularly monitor hashtags
Some of the relevant hashtags in the micro-influencer space are #microinfluencers, #smallinfluencers, etc.
Most brands have a unique hashtag that is easily identifiable and instantly associated with the brand, such as Calvin Klein's #MyCalvins.
To identify relevant and branded hashtags in your niche:
Look at hashtags used by other fellow influencers (post captions)

Keep an eye on hashtags used by brands
6. Create a media kit
A media kit is also a great way to introduce yourself to brands and marketers while summarising your work and area of expertise. Brands typically request a media kit from influencers they want to work with. So not having one can result in missed opportunities for collaborations and makes you look unprofessional.
So, how do you put together an influencer media kit? Keep these key points in mind while creating a media kit for yourself:
Include your Social Media Statistics

Highlight your Demographics

Showcase previous work and collaborations

Include contact information( email, phone number, social media handles, website, etc) 

Make it visually appealing
Here's an example: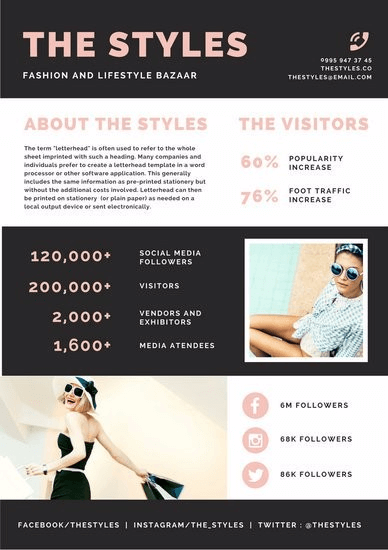 7. Join Influencer Marketplace
Are you a creator with highly shareable content that appeals to a niche audience? An influencer marketplace could be exactly what you're looking for to promote your work.
Using an influencer marketplace is one of the simplest and most efficient ways to find endorsements and work with different brands. 
Simply put, Influencer marketplaces connect brands with industry influencers.
Most influencer marketplaces/platforms have a similar process:
You sign up and post a brief describing your content and area of expertise

Wait for brands to respond

Interested brands reach out with relevant campaign details

Partner with them to create content and promote their products.
Conclusion 
Getting brands to sponsor you on social media isn't easy; it takes time and a lot of effort.
However, if you consistently create high-quality content that brands want and connect with your followers on a personal level, you will begin to gain their attention.
You'll start seeing more of the brands that work with micro-influencers working with you as long as you're providing value that the brand can track, and start attracting an audience they want. Also having honest, open conversations with brands that you work with will help you build a strong relationship and could result in future collaboration opportunities.
With these tips, we hope you'll be well on your way to becoming a key micro-influencer in your niche and securing larger brand deals.