You may have started as a small eCommerce business today, but you surely aspire to grow your eCommerce brand into those 6-7-8 figures and beyond one day. It is now that you should be able to foresee some of the future challenges you might be facing.

When you expand your brand presence on multiple eCommerce platforms and channels, you will gradually see your customer base growing with it. It is quite obvious that more customers mean more business.
It also means more investment and efforts to multiply your teams, optimize your digital stores, incorporate the required latest technology, etc.
Hence we suggest you try delegating some of your business' services and save some time to focus on other core business matters.
Let us take you further.
Should you delegate your e-commerce services?
You should first calculate and analyze the cost-benefit to prompt whether outsourcing is the best solution for your eCommerce business. We can help you with the factors you should be considering to influence this decision.
Identify the areas or services where you lack expertise. Hiring an in-house team would cost you a fair sum as you may also need to train them. You can cut down on hiring, training, setting up workstations, salaries, and other administrative expenses straight away by delegating the services to the experts.
"An employee is a fixed cost that can be a big challenge for a small business with fluctuating revenues" – said Hunter Hoffmann.
E-commerce Services that you can delegate
We would also like to highlight a few of the eCommerce services that can be delegated to expert hands.
Fulfillment services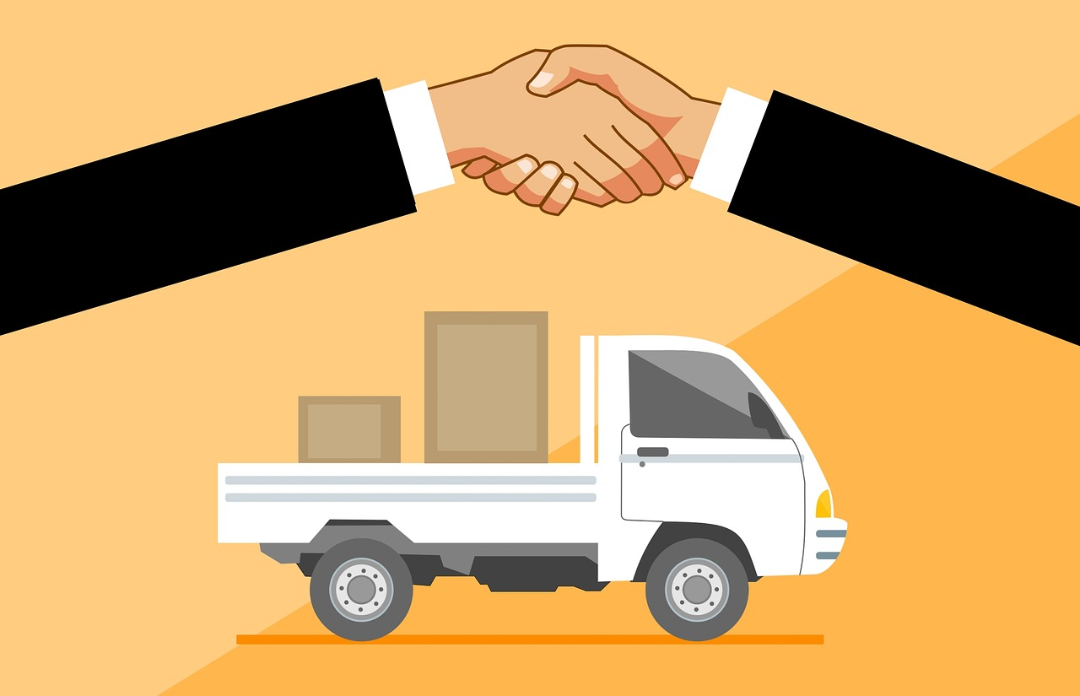 The first and foremost laborious department is the shipping and fulfillment services. Doing the fulfillment services all by yourself may be convenient in the initial phase. But when the order count goes up, then comes the mayhem.
Leading eCommerce platforms like Amazon, Shopify, etc offer shipment solutions as part of the platform. Integrating with an expert fulfillment service company will take care of processing your orders, packaging, shipment, tracking, and returns, all in one effortlessly, making your life easy.
Creative Website Designing and Development
An attractive and appealing website is a must for any eCommerce business to build a brand identity. It is the main storefront that showcases all your products or services.
Therefore, the website design should be pleasing, the interface should be easy to navigate, and all the content should be short and relevant.
Most importantly, your website should be optimized to be compatible with all devices (laptops, tablets, and mobile phones) and speed. Studies show that
80% of users have bought online using their mobile devices within the last six months.
Hence, a well-thought design and regular maintenance of the website are crucial for your eCommerce business. And so it is equally important to outsource this job to an established company if necessary.
Digital Marketing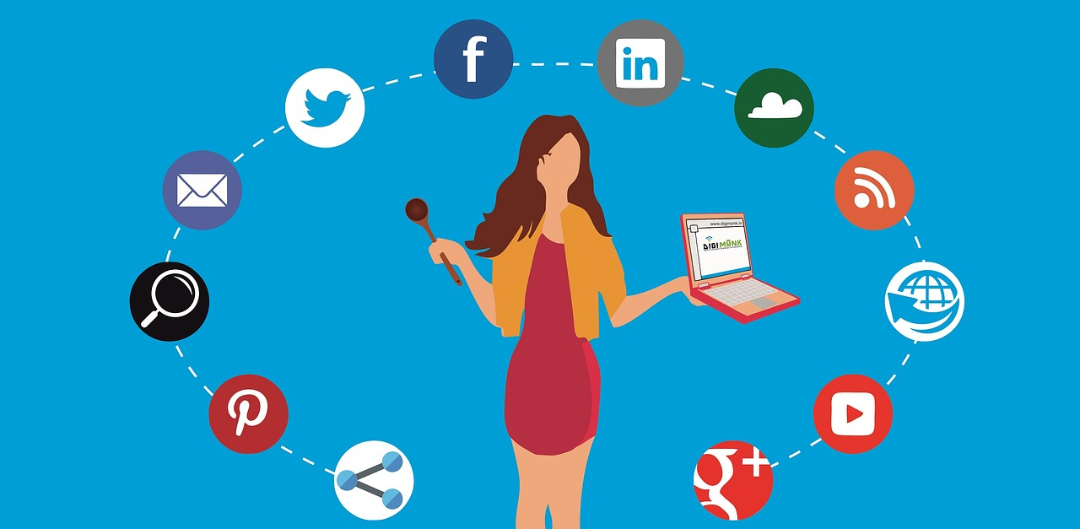 Advertising and Marketing on all the available digital platforms is an inevitable part of your marketing strategy in the current digital world. You should be able to reach all those potential customers beyond your geographical boundaries.
You cannot afford the whole day dedicated only to designing and posting on different channels.
There are able Digital Advertising and marketing companies that offer wholesome digital marketing solutions on popular social media platforms, SEO services, influencer marketing, email marketing, content marketing, etc. Research well and zero in on a suitable agency to give you a helping hand at that.
Finance and Accounting
Tracking income and expenses along with applicable tax compliance could be head-breaking for a growing eCommerce business like yours. You could miss out on a lot if you cannot handle efficient bookkeeping.
Hence we recommend you hire expert account services or integrate efficient accounting software to take care of all your store finances. They also give you regular in-depth analysis and insights into what is working and what is not working for your business.
Customer Service
Initially, you may think that a small in-house customer support team is sufficient to run the customer service vertical of your eCommerce business. But as your brand visibility grows, you will find inquiries pouring in from all of these channels.
It will be a tough task for your small team to handle heavy call/email/chat volumes. At this juncture, you will only plan to expand your team, naturally. But it is indeed an expensive affair.
Instead, make a smart move by outsourcing the customer service to any reputed and dedicated customer service company. As
56% of the customers are willing to pay even a premium price for a product if they receive exceptional customer service! – shows PRNewswire survey.
Helplama Managed Customer Service
A strong customer satisfaction score is a must to keep your customer relationship strong. To attain a great score and retain the customer, consistent customer service performance is required.
Along with a strong customer service professional team, adding efficient helpdesk software will help you derive desired goals faster.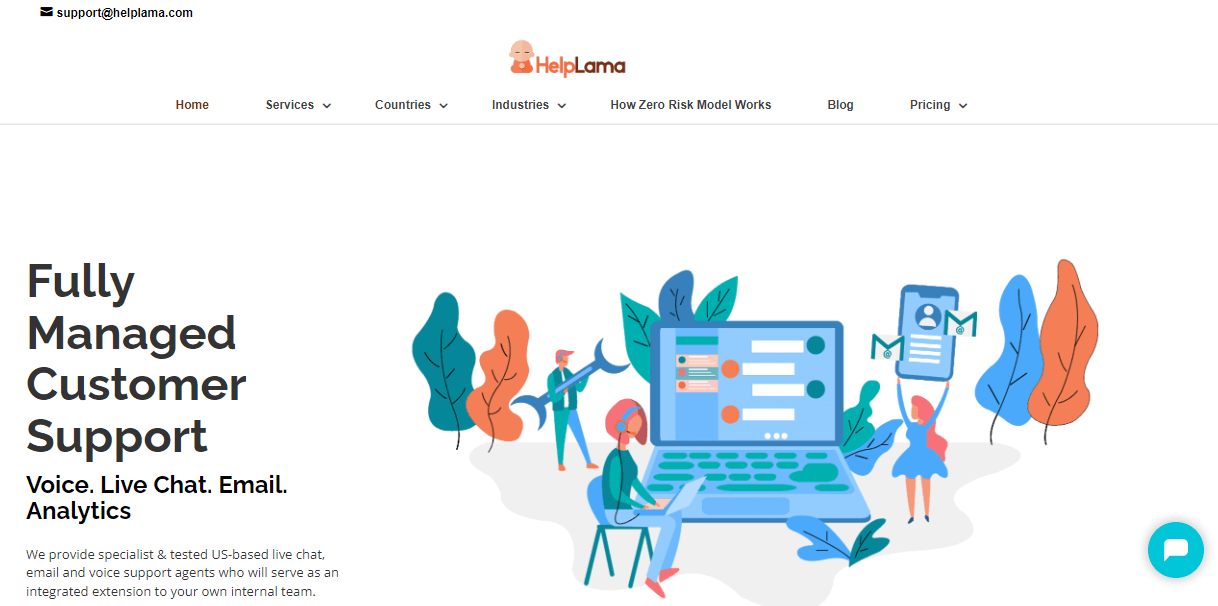 Helplama offers fully managed customer support that empowers your brand and motivates your customers to make repeat purchases.
Helplama has a strong recruitment team and processes and filters through 100s of agents daily to provide you with qualified agents. Moreover, you are provided with dedicated customer support agents that are trained and tested based on YOUR e-commerce store.
In short, it will feel like having your own remote customer support team!
Try Helplama's Outsourced Customer Support which has the best talent in every business vertical with relevant category expertise at the most affordable price as less as $399/month.
Bottom Line
We have covered most of the possible areas of an eCommerce business that you can outsource to dedicated experienced professionals in the market to help you save time for other significant business developments.
If you wish to do the e-commerce processes yourself, try Helplama Helpdesk, one tool that can help you automate many e-commerce workflows.
Start your 15-day free trial now! No credit card is required.