Going above and beyond the call of duty is a popular theme in many Hollywood flicks. In real life, too, random acts of kindness often make the headlines, like a cab driver tracking down the owner and returning a misplaced purse. Such stories provide a welcome break from the gloom surrounding the pandemic that has dominated the public discourse today. When it comes to customer support, however, being proactive and empathetic is the bare minimum expectation.
Done well, you can expect to build strong customer relationships that translate to higher lifetime value and referrals. However, slip up on response time or first contact resolution, and you could have a barrage of negative reviews and social media on your hands. While the occasional delay is unavoidable, a string of escalations about the same issue is something that businesses can ill-afford.
If you cannot meet the SLAs outlined in your terms of service, you could even find yourself in legal trouble. However, with customer loyalty hanging in the balance, consistently delivering what you promise is perhaps the only sustainable way to grow a business.
The Cost of Bad Customer Support:
Customer support was once considered a 'cost center' for a reason. Most small businesses did not prioritize investing in training their agents or optimizing processes and systems- all because of a skewed focus on customer acquisition. A wide perception gap between brands and their customers was also to blame. Companies often overestimated how satisfied their customers truly were. This resulted in a certain amount of complacency. The result: In 2018, US companies lost a staggering $75 billion (Forbes) in sales.
Remember, this is not an absolute figure by any means. Quantifying the exact quantum of lost revenue across industries is tough in the absence of standard metrics. However, the actual figure could well be much higher. Why? Because most dissatisfied customers don't complain, they simply stop buying from you. They probably don't think it's worth the effort- especially if it means being on hold for hours.
At the end of the day, bad customer support can be a double whammy for your bottom line- poor customer lifetime value amid rapidly increasing acquisition costs.
4 Examples of Bad Customer Support You Should Avoid like a Plague: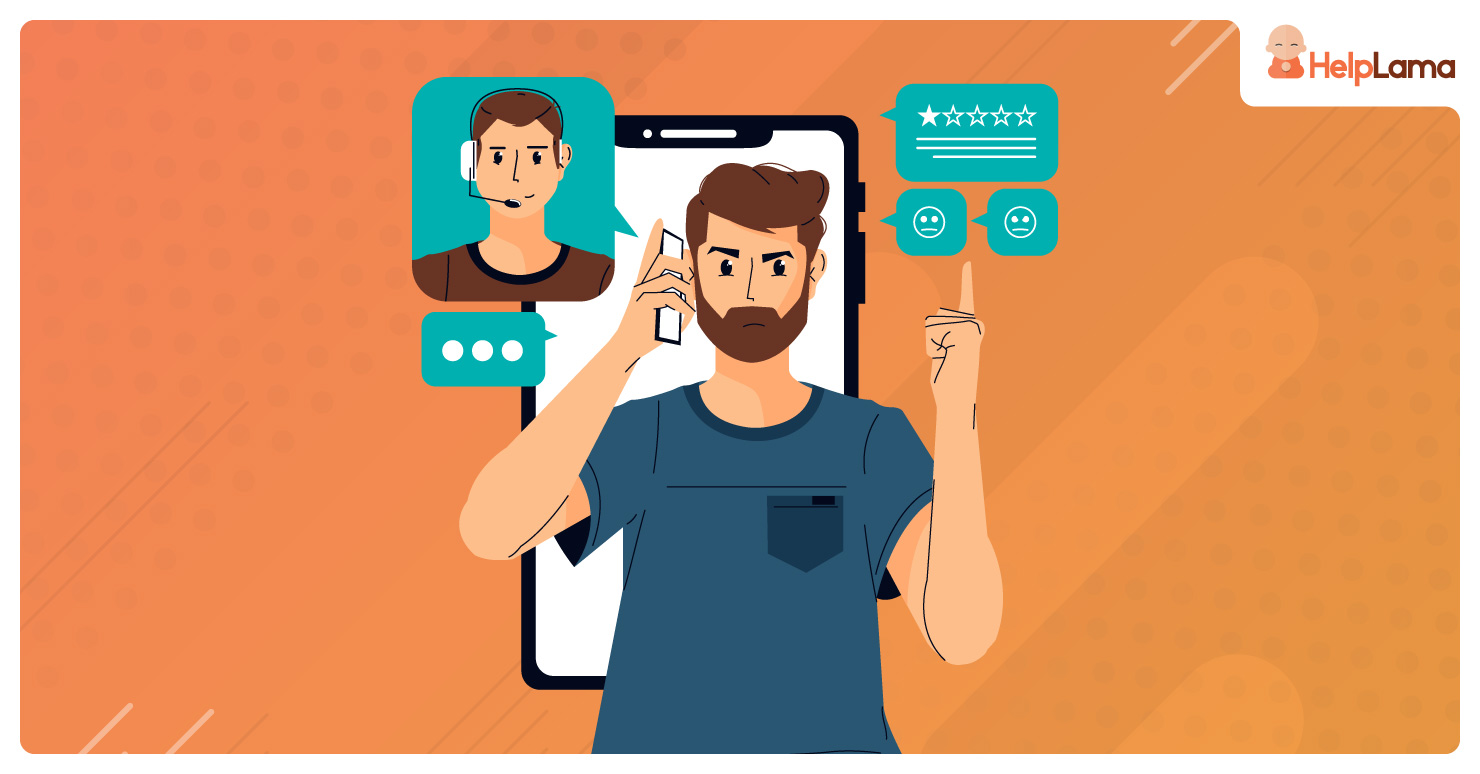 1. Not Resolving an Issue in the Very First Interaction:
Granted, canned responses are a great way to improve response time. However, they should not be used before an agent has fully grasped a customer query. The reason: often, there are subtle differences in customer queries that they may fail to spot while multitasking. For example, if a customer requests the delivery status on an order still in transit, an agent eager to reduce handle time is likely to reply with a standard Estimated Time of Arrival (ETA).
However, if the recipient is based overseas, the timeframe for international delivery would obviously be much longer. To be fair, customers may sometimes not explicitly mention the location. However, it is squarely the agent's responsibility to verify shipping information and date of order before responding. In instances like this, it can take several follow-ups to resolve an issue.
More often than not, differences in time zone or poor listening skills can lead agents to make avoidable errors. Proper training and quality monitoring are thus critical in driving first contact resolution while ensuring that agents are not trying to rush through an interaction.
2. Not taking Ownership:
Acknowledging a customer's situation with empathy is the first step in troubleshooting a problem. However, customers are often keen to know what caused it in the first place. Taking ownership is critical at this point. For example, if an online transaction fails due to a credit card decline, a customer may be anxious about being charged twice for the same amount. If a technical glitch on your website caused the error and a defensive agent tries to pass the buck, it could trigger an escalation.
Even if the issue wasn't "our fault" to begin with, agents must calmly review the case history, answer customer questions patiently, and clearly communicate the real cause of the problem. Then, to reassure the customer, the agent should offer to follow up with the bank and confirm that the declined charge was being reversed. Again, taking ownership is critical for building trust and credibility with customers.
3. Not Paraphrasing and Confirming that the Customer Understands:
It may seem too simplistic; however, paraphrasing a conversation is critical from the first contact resolution point of view. It can make all the difference between a satisfied customer and an irate one. For example, language or cultural barriers can sometimes make it difficult for international customers to understand an agent fully.
This may create incorrect expectations in their minds regarding the terms of refund, or warranty, for example. When those expectations are not met, the customer is likely to be frustrated and call back, claiming they were misinformed. Paraphrasing is an easy way to ensure a customer is fully aware of what will happen next. It also signals professionalism on the part of the agent.
4. Not Offering Omni-Channel Communication Options:
Speed and accuracy are among the top customer expectations when it comes to customer service. Time is at a premium, and brands must do everything possible to give customers – especially Millennials and Gen Z – more than one option to get the information they need. Email and phone must be supplemented with live chat and even social media channels so that customers across different age groups can switch seamlessly depending on their preferences. Don't forget to offer a self-service channel, either.
Research shows that 83% of customers (Eptica) would rather use self-service than talk to an agent. A knowledge base with advanced search functionality can cut response time and reduce agent workload substantially. It can be a win-win solution for both you and the customer.
Last Words:
Word about lousy customer support can get around very fast and can cause irreparable damage to your brand. If you are facing capacity issues currently, talk to us! Helplama has helped businesses across various sectors meet service levels and drive customer engagement- at an affordable cost. Our plans can be tailored to your unique requirements and come with zero contractual hassles. You'll definitely want to ask about our Zero Risk Money Back Guarantee- the first of its kind in the business! Contact us today for more information!