Are you wondering how much are virtual assistants and what it might cost to bring one on board for your business?
Well, you're not alone. In today's fast-paced digital age, where productivity is the name of the game, the demand for virtual assistants has been steadily on the rise.
According to a report by Statista, the global virtual assistant market is expected to reach $27.2 billion by 2026.
So, if you're ready to explore the world of virtual assistance and discover the costs involved, you've come to the right place. Let's dive in and uncover the ins and outs of hiring a virtual assistant!
How Much are Virtual Assistants – Table of Contents
Calculating How Much Are Virtual Assistants
Virtual assistants are skilled professionals who handle various tasks remotely, providing administrative support, managing schedules, responding to emails, and much more. They can further assist with content creation, social media management, and customer service.
So, how much is a virtual assistant? The cost can vary widely depending on factors like their location, experience, and the tasks you need them to perform. On average, you can expect to pay between $15 and $50 per hour for a virtual assistant's services.
However, some seasoned virtual assistants might charge more, while those in different regions with a lower cost of living may be more affordable.
When determining the expense of hiring a virtual assistant, it's crucial to weigh the value they bring to your business against your budget.
Let us dive a little deeper into these determining factors.
#1 – The Nature of Their Tasks
Virtual assistants are versatile professionals, capable of handling a wide range of tasks to support your business.
Admin Tasks

: They can manage administrative duties, like scheduling appointments and organizing emails.

Research Tasks

: Need help with research? Virtual assistants can gather data and compile reports.

Content Writing

: If content creation is your priority, they can write blog posts, articles, or even social media updates.

Customer Service Tasks

: Additionally, virtual assistants excel at customer service tasks, responding to inquiries and resolving issues promptly.
Whether it's bookkeeping, data entry, or social media management, their adaptability makes them a valuable asset to any business.
#2 – Their Experience
The experience of a virtual assistant plays a significant role in determining how much they might cost.
More experienced VAs, with a proven track record, often charge higher rates due to their expertise and ability to handle complex tasks. They can offer valuable insights and a higher level of proficiency, ultimately saving you time and delivering better results.
On the other hand, less experienced virtual assistants may charge lower rates, making them a suitable choice for simpler tasks or for those on a tighter budget.
When determining the right payment, consider the particular skills and experience necessary for your project. Select a virtual assistant whose proficiency matches your requirements and financial plan.
#3 – Their Location
The location of a virtual assistant can significantly impact how much they are paid. VAs in regions with a higher cost of living, like North America or Western Europe, often charge more for their services. This is because they need to cover their higher living expenses.
On the other hand, virtual assistants in countries with a lower cost of living may offer their services at more budget-friendly rates.
However, if your budget is flexible and you're looking for top-tier expertise, hiring a VA from a higher-cost location may be the right choice.
However, if you have budget constraints and still want quality support, a VA from a lower-cost location can be an excellent option, offering cost-effective solutions without compromising on skill and dedication.
How You Can Pay Your Virtual Assistant
When you get a VA service through a virtual assistant company, you typically pay the agency, which then compensates the virtual assistant. This payment structure is quite standard, as virtual assistant businesses have established payment methods.
Otherwise, if you're hiring an independent contractor on your own, payment policies can vary depending on the specific arrangement. Most VAs prefer hourly billing and online payments for their services, but some are open to retainer arrangements, as well as checks and credit card payments.
So, how should you pay your virtual assistant? Here are three methods to consider:
1. Picking the Ideal Payment Format
The payment structure you choose defines how a virtual assistant will bill you for their services. It's essential to align it with your project's requirements and budget. Here are a few common options:
By the Hour

: You'll be charged based on the number of hours the virtual assistant works on your tasks. This is a flexible option suitable for variable workloads. For instance, if you need part-time help with social media management, you'd pay for the hours spent scheduling posts and engaging with your audience.

By the Task or Project

: In this approach, you pay for specific tasks or projects completed by the virtual assistant. For example, if you require assistance with market research, you'd agree on a fixed rate for that project.

Flat Rate

: A flat rate involves a fixed fee for a predefined set of services, making budgeting straightforward and ideal for ongoing support. If you need a full-time VA for administrative tasks, a flat rate can cover all their responsibilities, such as managing emails, appointment scheduling, and data entry.

Subscription

: Some virtual assistants offer subscription-based payment models, where you pay a regular fee for access to their services, which can be cost-effective for continuous assistance. As in, you could subscribe to a part-time VA's services for ongoing content creation, paying a monthly fee for a set number of articles.
The right payment format will depend on your unique needs and preferences, so choose the one that best suits your requirements.
2. Utilize Well-Known Payment Platforms
Paying VAs through payment platforms is necessary for secure and global access, aligning perfectly with the location-independent nature of virtual assistants.
When selecting popular payment platforms to pay VAs, you ensure seamless transactions and build trust as these platforms are recognized, widely used, and known for their security features, making both you and your virtual assistant feel confident in the payment process.
Check out a few widely used tools here:
I. Paypal

Rating: ⭐4.7
PayPal is a widely used online payment platform that allows you to make secure transactions, making it a popular choice for paying virtual assistants.
Key Features
Easy International Payments

: Send and receive money internationally with ease.

Purchase Protection

: Enjoy buyer protection features, ensuring a secure payment process and confidence in your transactions.

User-Friendly Mobile App

: Manage payments and track transactions on the go with the user-friendly PayPal mobile app.
II. Payoneer

Rating: ⭐4.1
Payoneer stands out as an innovative online payment platform tailored for global businesses and freelancers, offering specialized solutions for cross-border transactions.
Key Features
Global Payment Solutions

: Payoneer offers a distinct set of financial tools for effortless international transactions, ensuring seamless payments for global virtual assistants.

Currency Conversion at Competitive Rates

: You benefit from competitive currency conversion rates, even when dealing with multiple currencies.

Virtual Payment Services

: Set up virtual receiving accounts to streamline payments and facilitate the receipt of funds from various marketplaces.
III. Wise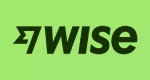 Rating: ⭐4.2
Wise, excels in offering cost-effective international money transfers with real exchange rates, setting it apart from competitors.
Key Features
Transparent Exchange Rates

: Get the real exchange rate and not marked-up rates & save money when paying your virtual assistant in different currencies.

Borderless Accounts

: Enjoy convenient and cost-efficient international transactions through borderless accounts in multiple countries.

Low Transfer Fees

: Wise keeps transfer fees minimal, allowing you to send money without breaking the bank.
If you are still unsure of how much are virtual assistants or want to explore various aspects of hiring, like finding customer service agents, read on to make it easy.
Helplama to Hire the Best Customer Service Agents
In today's competitive business world, exceptional customer service is vital for success. Helplama revolutionizes the hiring process to help you find and retain top customer service talent, ensuring your business's growth and success.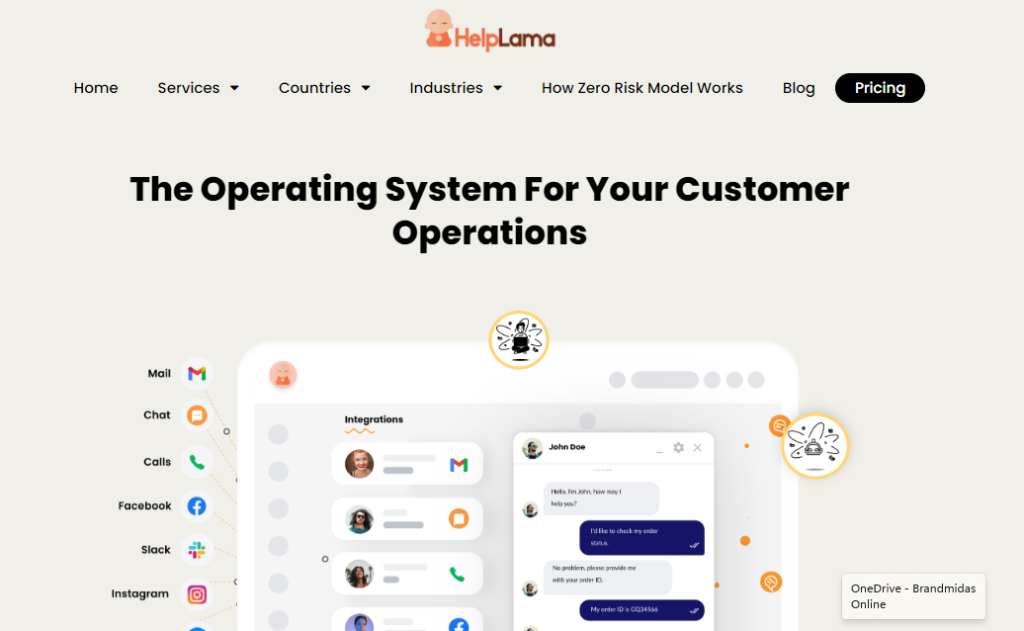 Key Features
Smart Matching Algorithms

: Leverage advanced algorithms to match your unique requirements with well-qualified candidates, guaranteeing a perfect fit for your organization.

Skill Assessment and Simulations

: Utilize Helplama's assessment tools and simulations to assess candidates' customer service skills, including communication, problem-solving, and empathy, ensuring you hire the best talent.

Money-Back Guarantee: Benefit from a 100% money-back guarantee, providing peace of mind and confidence in your hiring process.
Also, read Best Virtual Assistants For Hire
Understanding the Costs: How Much Are Virtual Assistants?
In a world driven by productivity and virtual support, understanding the costs associated with hiring virtual assistants is essential for smart business decisions.
With the potential to reduce a business's operating costs by up to 78%, virtual assistants offer substantial savings and enhanced efficiency.
When it comes to finding the perfect virtual assistant, consider Helplama. With its advanced algorithms, comprehensive skill assessments, and a zero-risk model, it's a reliable choice to help your business thrive.
Don't miss the opportunity to simplify your hiring process and elevate your virtual assistant experience.