The COVID-19 pandemic has only accelerated the scorching pace of SaaS adoption around the world. Gartner reports that the SaaS market will grow 10.5% by the end of this year. Given the massive opportunity, SaaS businesses are gearing up to extend their existing products to new use cases and adding value-added services. While many SaaS companies excel at creative disruptive products, they often find themselves hamstrung due to a lack of a strong customer support orientation.
The reasons are many. For one, customer support is seen as a 'cost center' with no immediate payoff. Secondly, companies have traditionally put customer acquisition ahead of retention.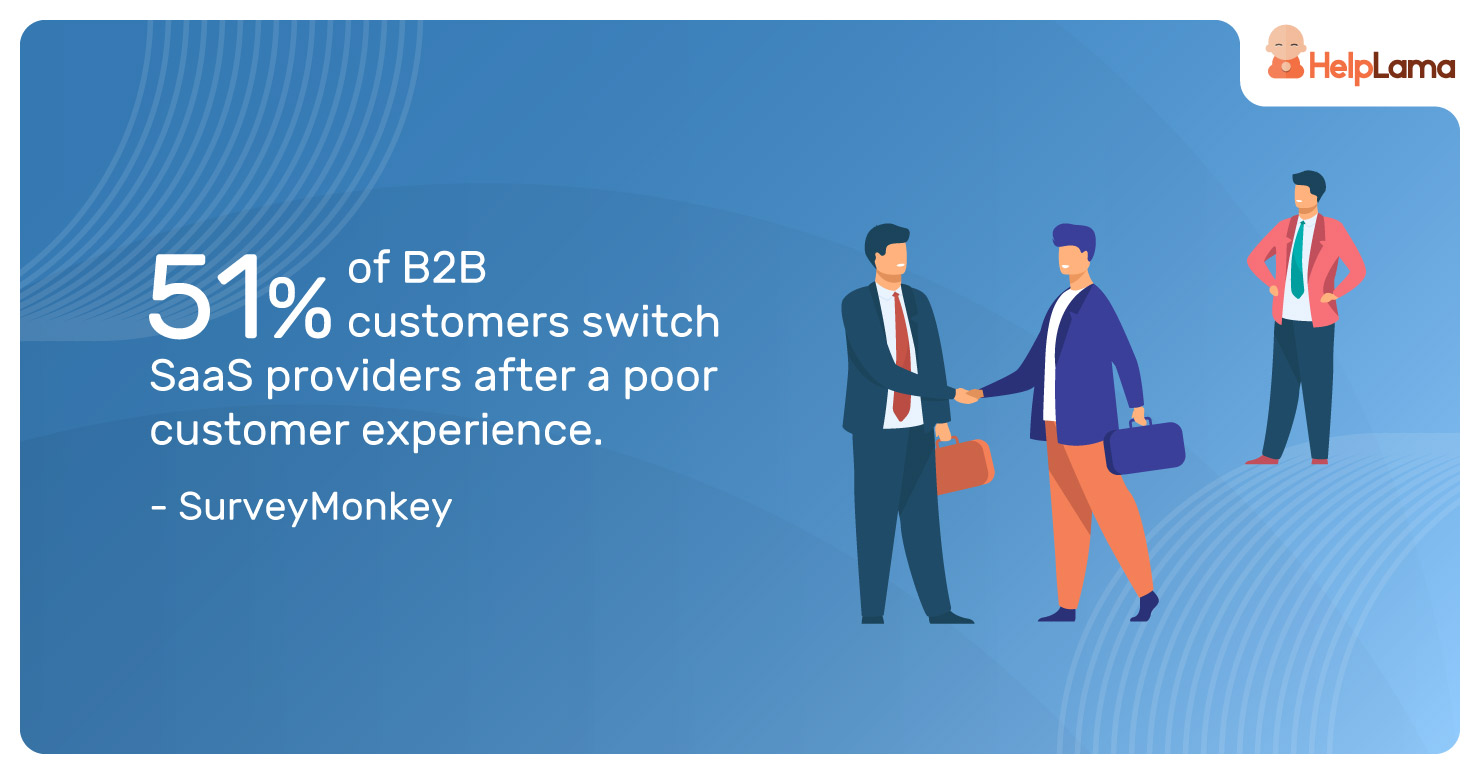 However, it is expected to emerge as the biggest differentiator for SaaS companies over the next decade. In the new normal, customer expectations are clearly on the rise. According to SurveyMonkey, 51% of B2B customers switch SaaS providers after a poor customer experience. This raises the stakes for SaaS companies even as the cost of customer acquisition is increasing steadily. The solution: focus on the post-purchase experience. Why? The average company abandoned 3.6 apps in 2020, according to Blissfully, a leading IT platform.
7 Best-in-Class Customer Support Practices SaaS companies must adopt:
Excelling at customer experience does not have to be a trial and error affair. With the following best practices, your journey from good to great will be much easier.
1. Easy to find:
Not all customers prefer to reach out to you in the same way. While a few may prefer email, the go-to option for a much bigger percentage could be social media. To make it easy for customers to find you instantly, segment your customers by the devices they use to communicate with you.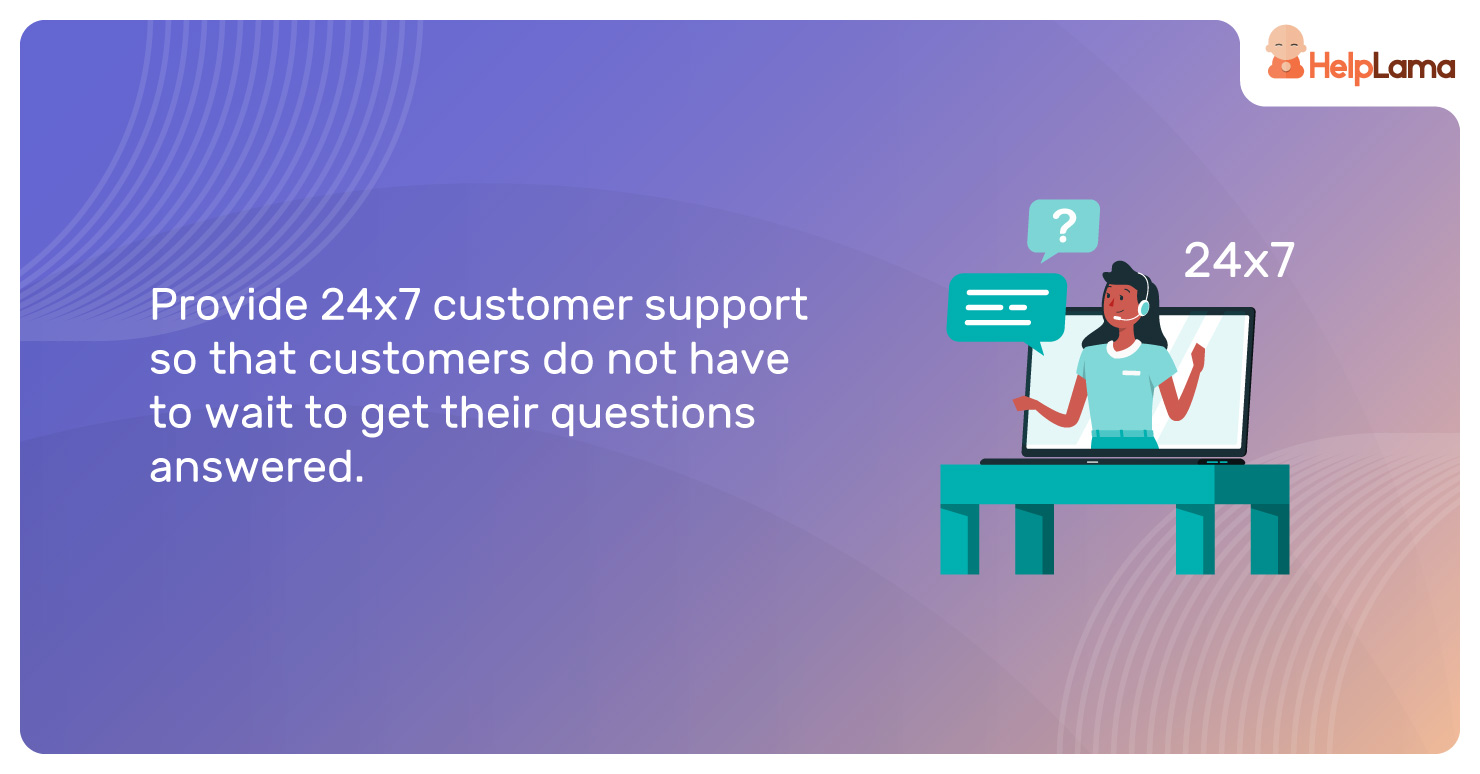 At the same time, provide 24×7 customer support so that customers do not have to wait to get their questions answered. A proactive approach to solving customer problems will go a long way in solving customer support problems.
2. Focus on FAQs:
The questions that customer support teams answer tend to vary on a day to day basis. However, 91% of customers prefer to find their own answers, according to Zendesk. FAQ pages can enable customers to access help on-demand and maximize your customer support team's productivity.
From a user experience point of view, SaaS companies must provide built-in search fields and live chat so that customers can instantly find the information they need without the need for reading through the entire knowledge base.
3. Analyze contact drivers:
The development team must be closely involved in identifying common ticket drivers. This can enable the company to upgrade the user experience of their products progressively. B2B customers usually have multiple users across different departments, each with their own support needs.
To ensure quick resolution, SaaS customer support teams should post alerts to social media and on the company website to keep customers updated about any scheduled maintenance periods. Agents should also be provided with a script so that they are able to answer every possible question that a customer might have.
4. Invest in training your staff:
Survival in the dynamic SaaS industry makes shorter development cycles critical. This means that new features may be introduced in as little as 6 months. Customer support agents working at SaaS companies are thus on a constant learning curve. Infact, troubleshooting common technical issues may even occupy most of their day. Therefore, they must have access to training resources that are both instructor-led and self-directed.
5. Integrate your helpdesk and CRM: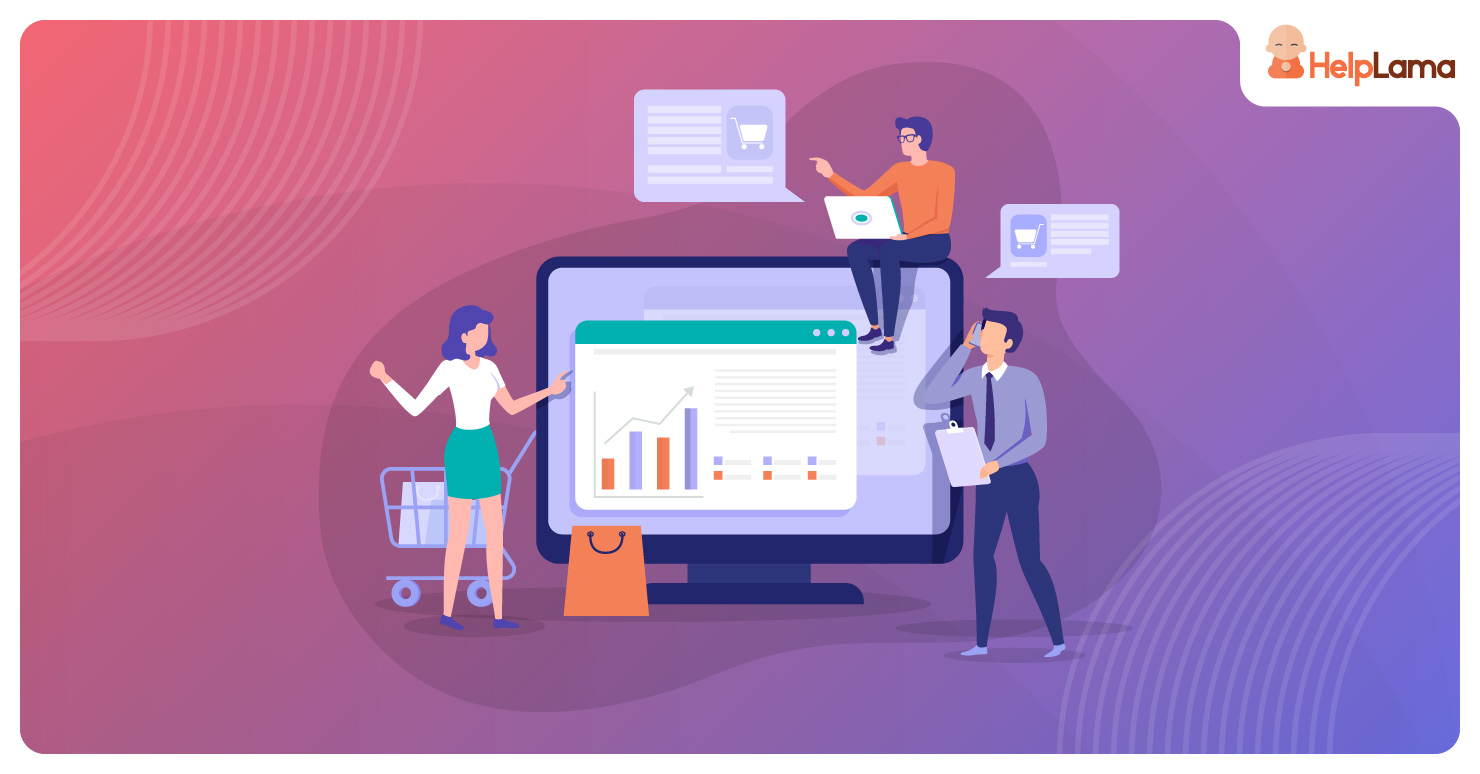 If you want to take your customer support to the next level of performance, ensure that your development team and customer support team have seamless access to sales/account management and customer interaction data. It can improve team collaboration across the board and enable customer support to troubleshoot customer problems faster and more efficiently. Tickets can thus be closed faster and customer feedback can be shared in real-time across departments instead of waiting for the next quarterly report to be rolled out.
6. Respond to customer feedback promptly:
In the new normal, SaaS companies face a real threat from failing renewals and poor feature adoption. The best way to find out why is to approach customers directly through in-app surveys, feedback forms, and online message boards. For B2B customers, time-to-value is a key priority at the present time. If SaaS support teams can help them discover new ways of creating revenue with their product, they will have changed customers' perception of it.
Customer feedback can also be used to add useful new topics to your knowledge base, driving up SaaS activation rate.
7. Leverage webinars and live streams:
When customers need answers, and fast, a web conference or video live stream can do wonders. It can help you interact with them on a much more personal level and allow you to assist large groups in real-time. The real-time exchange of feedback can drive activation rates and help you keep customers engaged.
You can keep the conversation going in your online user community and even use social media to attract new users.
Last Words:
Responsive customer support can give SaaS companies a competitive edge in an overcrowded market. It can give them a better perspective about customer needs, now and in the future. A key part of delivering best-in-class B2B SaaS support is being available whenever the customer needs you. Scaling your in-house team to support new clients can be an expensive proposition. Outsourcing customer support to an experienced customer support provider like Helplama can be a cost-effective alternative for you.
We specialize in helping startups, and small businesses set up and scale customer support operations, taking complete ownership of the processes you have. We measure our success by the outcomes we create for our clients and not by long term contracts. What's in it for you? You get unprecedented flexibility in terms of deciding how much support you need, even on a day-to-day basis.
Our Zero-Risk Guarantee has you covered in case you aren't satisfied. In a nutshell: Helplama helps you leverage trained, world-class talent for your customer support needs at an affordable price point and with zero contractual restrictions to boot. Contact us today for more information!