As businesses prepare to bounce back from the coronavirus crisis, the focus is clearly on engaging customers and driving conversions. The last few months have been extremely lean for hundreds of businesses. The non-availability of products and challenges in claiming refunds for returned items drove customers to switch to other brands.
True, the e-commerce industry has fared much better than traditional brick and mortar retail stores. However, online stores must get their house in order before the upcoming holiday season.
According to a survey by Voxware, 76% of customers intend to shop for gifts online. Customer loyalty can be fickle and unless you personalize the shopping experience, the very survival of your business could be at risk. As always, you are probably looking to your customer support team to help you close the year on a high.
You are probably considering asking your team to put in extra hours to cater to the demand.  However, this is easier said than done as customer support teams have been stretched thin, unable to cope with the unrelenting demands of customers. There is no doubt that they are doing everything humanly possible to help their customers. 
The truth is an overworked team cannot give customers the kind of smooth service they expect. So, it is imperative that online businesses scale their quality customer support to respond to the needs of customers during the busiest shopping season of the year.
Thinking of Scaling Customer Support? Here's Why You Should Do It Right Away
Here are a few more reasons why businesses need to grow their customer support teams:
Ecommerce growth: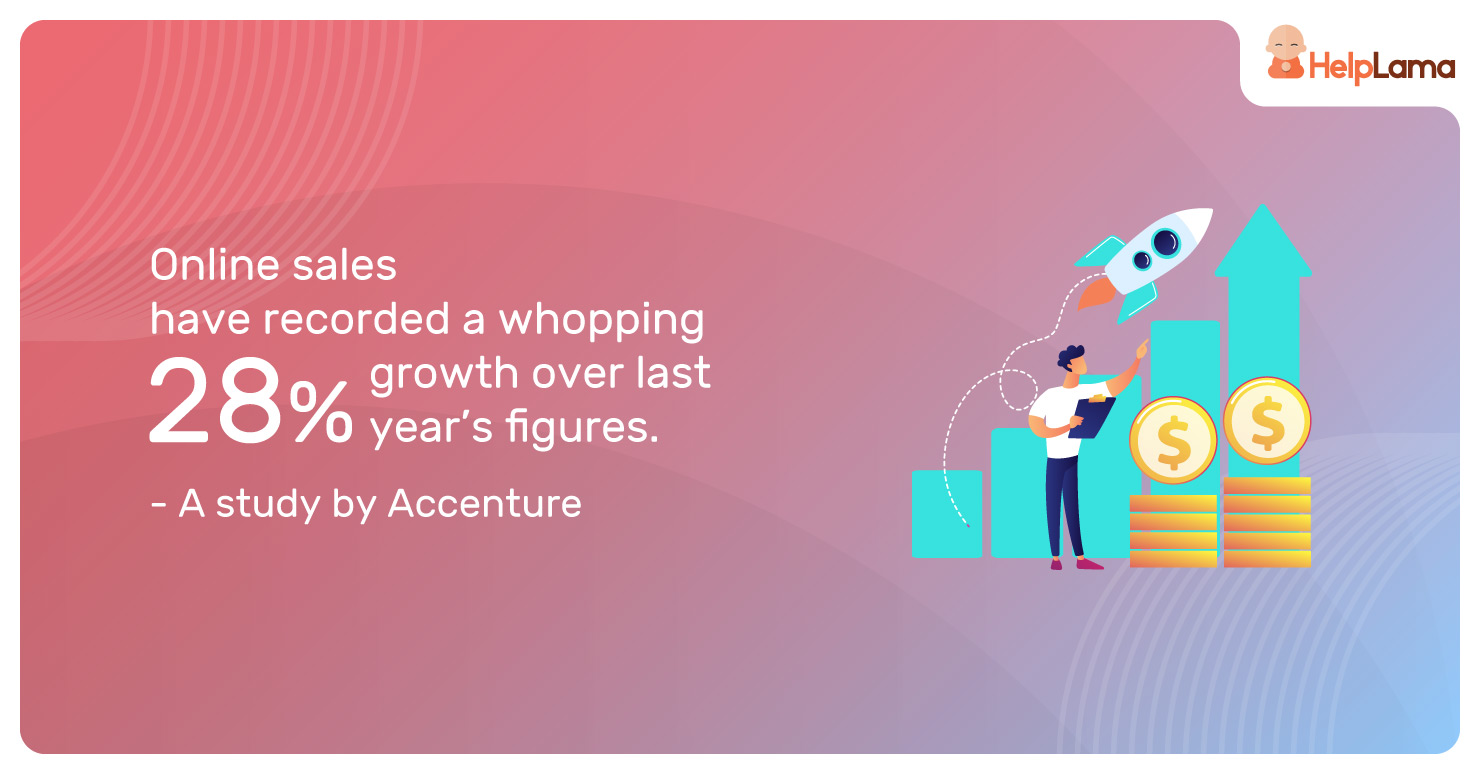 The e-commerce sector has been growing at an unprecedented rate since the lockdown. In terms of both average purchase frequency and order size, online sales have recorded a whopping 28% growth over last year's figures, according to a study by Accenture. With the holiday season on the horizon, experts are predicting that customers could start buying well before Black Friday or Cyber Monday. 
To ensure an excellent customer experience, brands need to streamline their customer support operations by leveraging omnichannel customer support channels including real-time chat and voice support.
A live chat option on the checkout page can greatly improve the odds of increasing the average order size.
Self-service alone is not enough: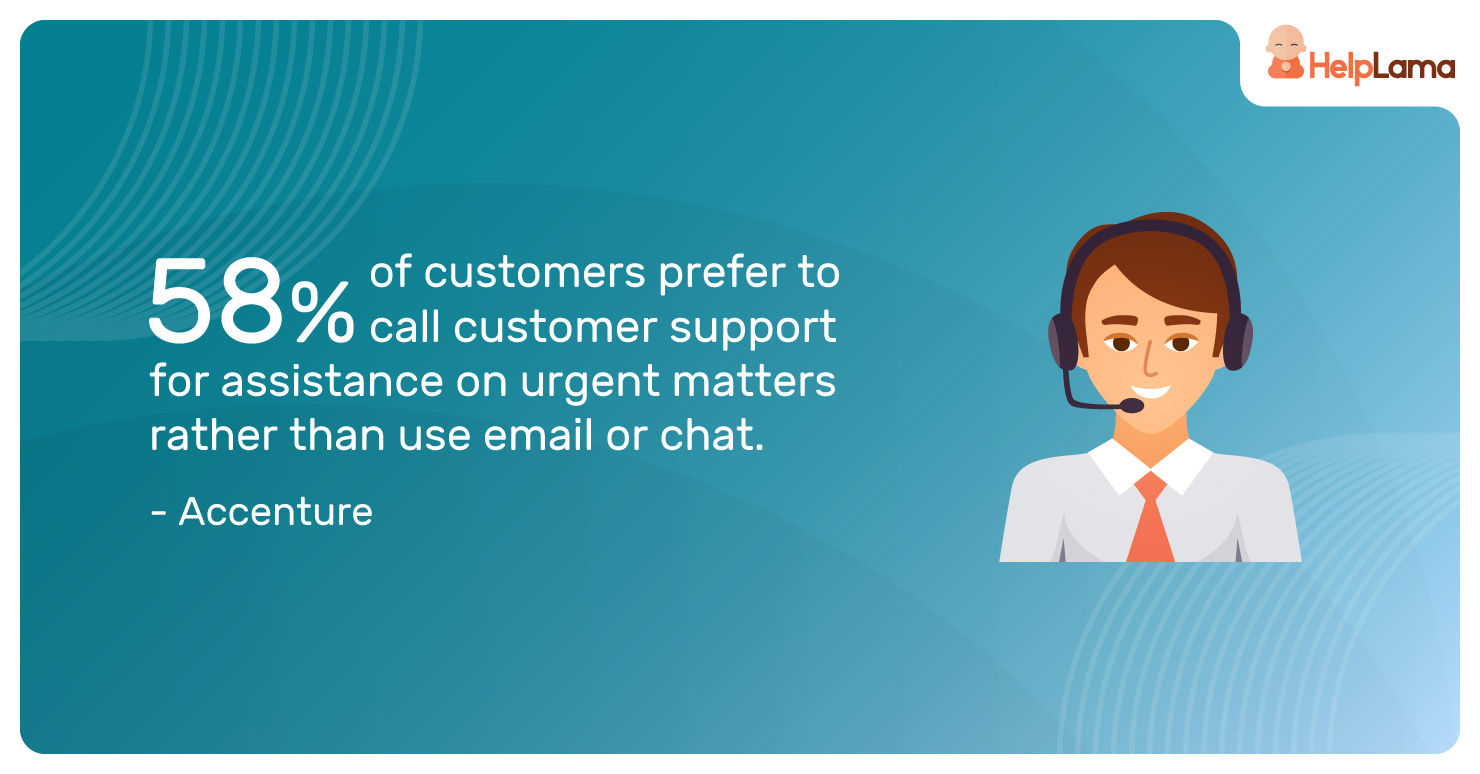 According to Accenture, 58% of customers prefer to call customer support for assistance on urgent matters rather than use email or chat. In the absence of timely support, the cart abandonment rate can shoot up quickly. The study goes on to say that the vast majority of customers value the ability to confirm their order with a live customer support agent which puts them at ease. 
Brands will need to focus on providing instant answers to customer questions about product descriptions, returns, and warranties, in order to boost engagement and returns.
If the number of self-service customer support tickets increases, you need enough trained agents on hand to quickly resolve them or risk losing out on sales worth hundreds or thousands of dollars.
Manage customer frustrations:
During the peak shopping season, e-commerce sites are notorious for getting timed-out or being non-responsive. This can be frustrating for customers that want to make the most of the steep discounts you may have on offer. They may quickly go elsewhere unless you have a capable customer support team to back you up.
Customer support teams can not only assist in processing customer transactions over the phone but also upsell and cross-sell them on a variety of products. Credit card declines are common during this time and require a degree of tact that only a trained agent can provide. The result: better conversion and higher customer satisfaction.
Personalized service for high-spenders:
Technology tools may be growing ever more advanced however last-mile customer support is critical to delivering the personalized experiences sought by customers today. While most customers are content with getting quick answers to their queries, your most profitable customers are likely to want more.
Providing a dedicated support team for your best customers will more than pay for itself as they are likely to buy many times more than regular customers. In fact, personalized support for VIP customers has become the norm, and brands are obliged to have dedicated teams to ensure they have a smooth experience.
Boost retention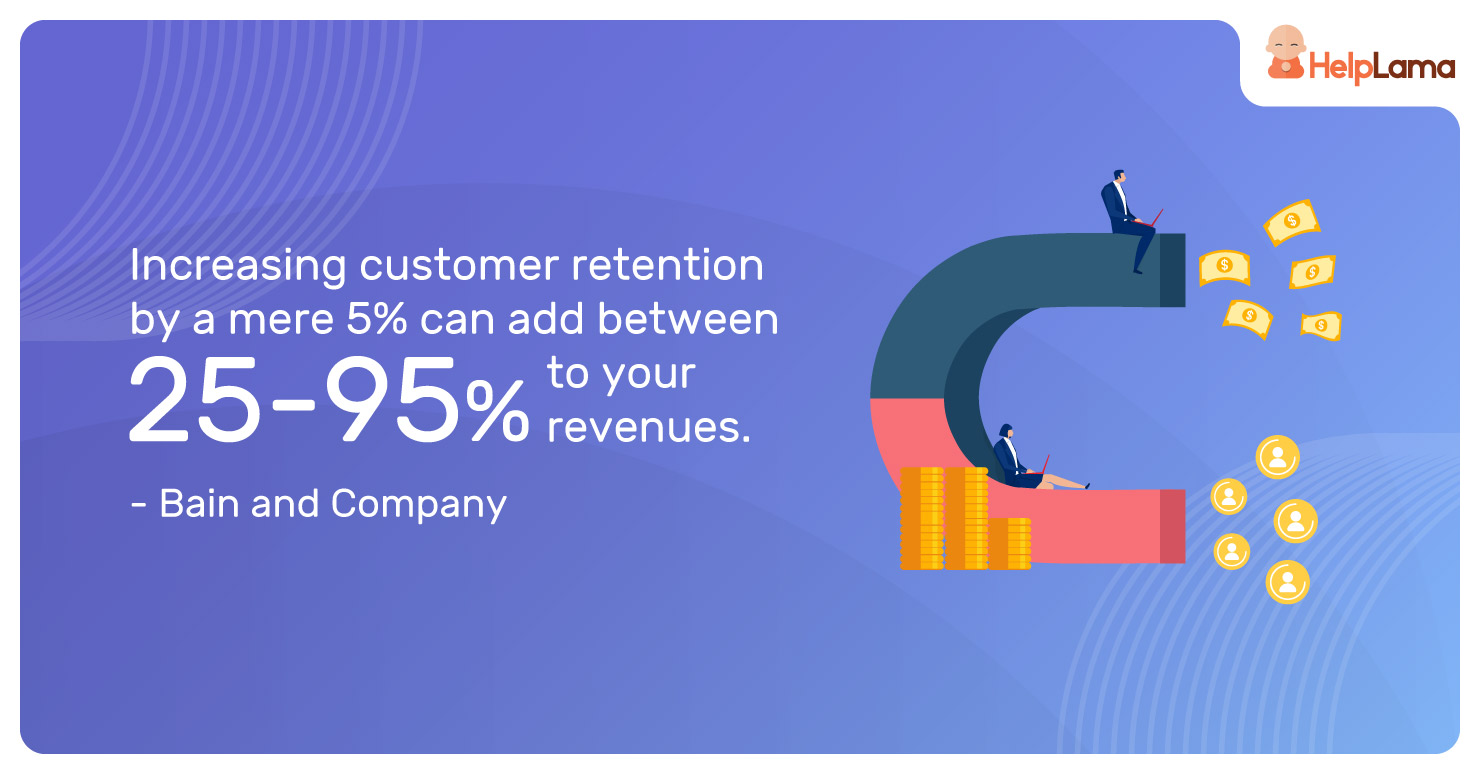 The holiday season is a good time to re-engage with customers that have either become non-responsive to your marketing emails or have gone over to other brands.  Why? Increasing customer retention by a mere 5% can add between 25-95% to your revenues, according to Bain and Company. Besides, marketing to existing or old customers is likely to have a much higher conversion rate than new customers. It is likely that passive customers or detractors would want to be assured that the problems they faced in the past have been taken care of. This is where a strong customer support team can make a real difference.
It is critical that your agents are sufficiently empowered to take actions like offering discounts or extending the return window for customers that genuinely deserve it. This can go a long way to revive the interest of existing or old customers and bring them back into the fold.
Last Words
The coronavirus pandemic may have forced you to freeze hiring for now. While the situation is gradually improving, scaling customer support quickly is likely to be expensive. You may also have other priorities such as ensuring adequate stocks to meet demand during the holidays.
Now is the time to partner with outsourced customer support providers to bridge any gaps in your customer support coverage. Helplama provides on-demand customer support to help businesses maximize sales and engagement – without breaking the bank! Our team of experts can quickly master your product and model your brand voice and tone.
We are refreshingly easy to work with. With Helplama, there is no need to sign restrictive contracts that tie up your money. Our plans are flexible and can be tailored to meet both short-term as well as long-term needs. In case you aren't satisfied, our Zero-Risk Guarantee has you covered!
Contact us today for more information!