With everything around your business getting digitized, are you finding it hard to digest all the data that is being sent your way at a lightning speed?
You are not alone! A large percentage of business professionals struggle with data management.
Keeping yourself sane, despite the fact that you don't have time to manage and assimilate the data, is really tedious. Indeed, it has got all the potential to become your business's Achilles' heel.
But there is a tried and tested way to dodge the bullet etched "data management" and it guarantees to save you from facing the grave danger of pulling your business down – Outsourced Data Management.
Outsourcing Data Management helps you and your business tie the knot with a group of specialized professionals, techno-wizards, and experts soaked in a talent pool of managing data over the years. 
In this post, we will walk you through:
How can Data Governance Impact Your Overall Business?
Implementing smart data governance practices has become an undeniable concern for many business leaders these days.
Unfortunately, not many organizations have the time and resources to process all the information that they collect.
It is high time that you considered the reported fact stating that both structured data and traditional content are growing by over 40% and 80% respectively every year and start prioritizing data management which will demand more in the future.
Potential dangers of ignoring data governance
:
Cyberattacks: Are you sure that you can ensure the security of your data? You may be not. In fact, nearly 80% of IT professionals and leaders believe their companies lack sufficient protection against cyberattacks despite increased IT security investments. Here are some other stats you should know:
Evergrowing demands of data management

: Since the level of global data volume has been increasing manifold, businesses are being pushed to accommodate it in order to meet the expectations to survive in the global market.

Benefits will be barred:

It will be difficult for you to benefit from a data-enabled internal structure with untrained and inexperienced personnel.

Unknown threats:

With improper data management and analysis, you will not be able to identify threats and weaknesses that can hurt your business.

Job risk:

Garnet predicts that

20%

of CIOs in regulated industries will face job risk if they fail to prioritize setting up effective data management tactics.
In short, the information that you collect is the lifeline of your business, and it is advisable not to take risks while processing them. and outsourcing the work of data management can help you build a healthy business infra by sucking less from your workers and you.
11 Key Benefits of Effective Data Governance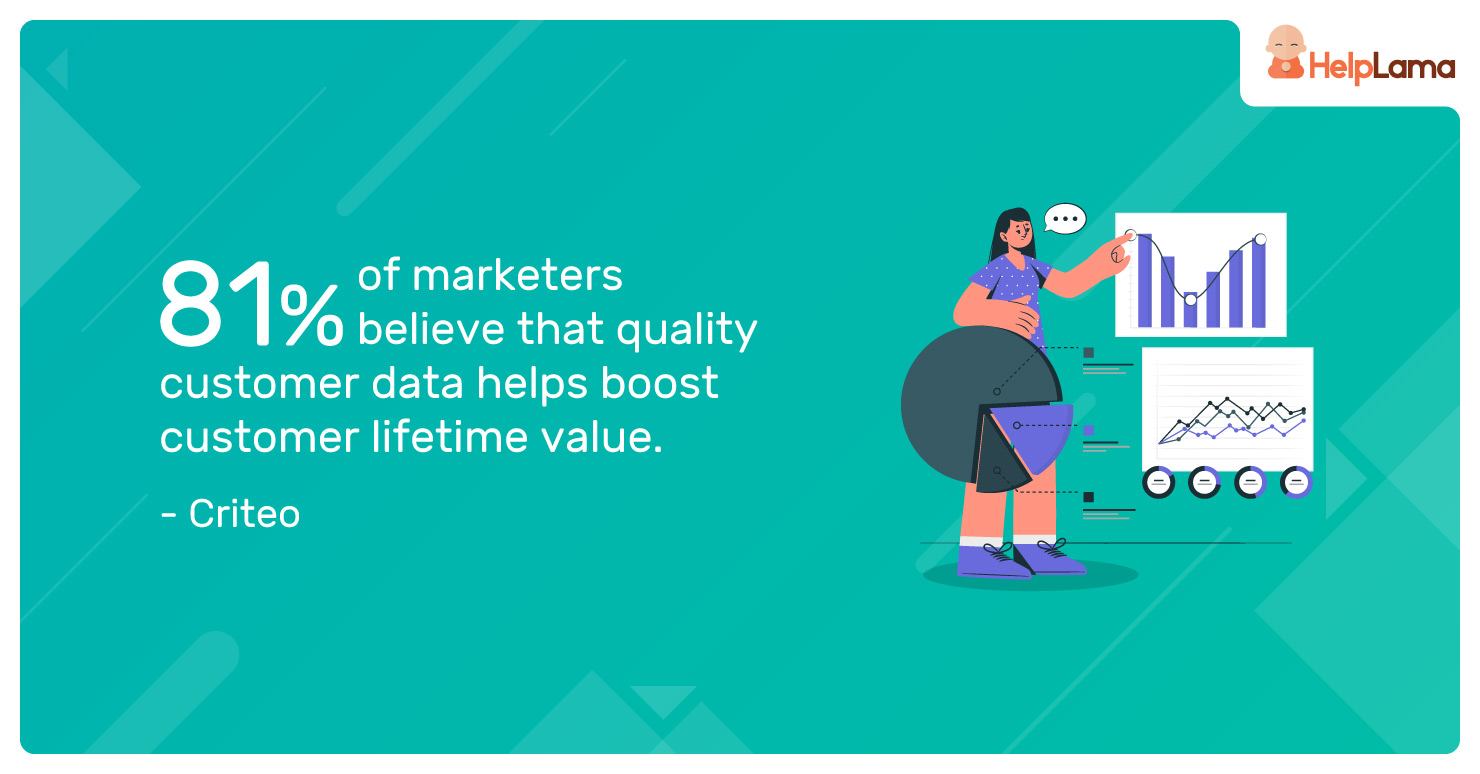 Increased Net Income: Effective Data Governance improves data accessibility, which can result in increased net income. In fact, a 10% increase in data accessibility, for instance, translates into an additional $65.7 million in net income for a typical Fortune 1000 company.
Ability to gain more insight

: When your data is being managed and processed by a group of professionals in a data insulated containment you will get a transparent report which can render you profound insight into your brand's performance.

Ability to respond quickly: When it comes to optimized customer service, you will get an orderly report of your delivery from all the data that you will be collecting. This will help you respond with lightning speed to your customer's queries and that will gain you an unshakable loyalty.
Eminent quality control: Effective data management can enable your business to maintain good, standardized quality control of data governance. This will help you keep up with the pace of the demands in the market.
Faster resolution: The highly advanced and potential data analysis will report issues at a flash, enabling you to respond and resolve issues quickly.
Better integration and knowledge sharing: The fully advanced entire infrastructure enables your team to be more integrated. It will aid in sharing the well-organized knowledge within your team seamlessly.
Streamlined operating models: The well-structured models that render clear-cut blueprints around various roles, responsibilities, business terms, asset types, relations, domain types, and more, will directly impact the workflow.
Accurate and reliable data records: The highly transparent yet completely delegated records give your teams the assurance of working together, keeping up the pace, and working right at the same time.
Prevents unnecessary duplication: Prevent unnecessary duplication and validate, correct and standardize all data that has been collected over time.
Time-saving and cost-efficient: The compact and advanced models, as well as reports, save your time fivefold giving you and your team the time to focus on the frontline operations. Apart from that, it saves money and energy from being wasted upon building a new team for data management.
Gives a comprehensive overview of performance

: The structured models, organized reports, reliable data, and knowledge sharing make an ensemble rendering you an exact overview of performance.
Quality Control and Data Governance
To enlighten you a bit, (data) quality control and data governance work in parallel and are entirely different entities from each other. 
Data quality defines the accuracy, reliability, wholeness, and consistency of the data collected without which an organization cannot become potentially and technically data-driven.
On the other hand, data governance is a parade of practices that focuses on the management properties of data security, availability, integrity, usability, maintenance, and control, and enables more informed decision-making.
Overlap:
These two strategies are like ouroboros and go hand in hand with each other.
For example, a well-developed and actionable data governance strategy is important to ensure good quality control to prevent the lack of seamless, optimized disciplines of data management.
The necessity of a dependable data governance strategy
:
The critical concerns which can be satisfied by a quality control out of dependable and reliable data governance which you can't ignore are as follows:
Seamless data availability

Transparency around data management

Standardized data systems and policies

 Reliable data consistency

Data security and law compliance
So now you must have known enough about data governance and quality control. Let's know if you should consider outsourcing data management or not.
Should you Outsource Data Management Services?
As we told you before, data management is a business process that most businesses struggle with.
Reason? Lack of time, money, and resources, makes outsourcing a considerable and unavoidable thing.
Still, if you are an agency that can spare a big chunk of time, energy, and money to set up an in-house data management shell, well and good. 
But if you are concerned about spending so much on something which can turn into a gut-wrenching nightmare if things fall apart, here are the reasons why you should take the smart route of outsourcing:
Prevent exploitation of resources:

Outsourcing Data Management is an effective option because outsourcing agencies are specialized in data governance and quality control. On the other side, you will have to spend a considerable amount of time and money to set up an optimized internal team for the purpose.

A Sisyphean task, Indeed!

Without pre-existing knowledge in data science, it will become a tedious task to build an internal infrastructure to become autonomous and data-driven. 

Focus on your core business:

Outsourcing data management will help you focus on your front office operations by taking the burden off your shoulder by organizing and managing your data for you.

Cost-effective solution

:

"Cost reduction" is the primary objective of outsourcing for

70%

of the companies

. Delegating data management to a third-party provider can save you from breaking your bank.

Use of latest technology: New-age data outsourcing companies like Helplama use the latest technology like "cloud storage" to store and pass on data. In fact, at least a third of all data will pass through the cloud and it would be essential for businesses to get on the technology train to push up speed, productivity, and growth. Furthermore, 61% of companies moved their data to the cloud for "cost-cutting."
Security: Data security is a big concern as a data breach can result in loss of your money and cybercrimes. As per studies, an average of $2.9 million is lost to cybercrime every minute. Outsourcing agencies with years of experience in data management can ensure the security of your data.
In short, data management outsourcing can help you avail all the benefits of effective data governance which are nearly impossible for a small business to achieve with building an in-house data management system.
In addition to that, your outsourcing companies can also digitize your entire data enhancing the visibility of your company's performance fivefold.
All things considered,
The amount of data is increasing and is projected to grow over 40% every year, up to 40 zettabytes by 2020. Hence, it becomes an invaluable a decision to adopt an efficient strategy for data governance in this ever-growing data-dependent culture.
Taking control of your data to apply it more thoughtfully, efficiently, and swiftly to the business areas of your concern comes in handy when you choose a professional and experienced data management outsourcing agency from the thousands available. 
A good outsourcing agency like Helplama can provide you with a seamless and highly secured data management experience for which many are yearning without proper awareness about outsourcing services.
Why go for a challenging path always, when an easy yet efficient path is being laid before you!
"The most successful men work smart, not hard"

― Bangambiki Habyarimana