Last Updated: September 2023
ChatGPT has amazed the world with remarkable ChatGPT statistics, achieving 100 million users within just 2 months after its release on 30 November 2022. The bot is known for its new-gen conversational AI that can crack jokes in Italian, detect errors in codes, and much more that we would have expected from AI in 2033.
ChatGPT usage is free during the research preview but the company has recently launched a subscription plan to monetize the model. Furthermore, the company generated $10 million in revenue in 2022 and is projected to reach $1 billion by the end of 2024.
In this post, we have put together all the latest ChatGPT statistics and facts you should know.
Table of contents:
OpenAI Key Stats and Facts
| | |
| --- | --- |
| Particulars | Details |
| Founders | Sam Altman (CEO), Reid Hoffman, Jessica Livingston, Elon Musk, Ilya Sutskever, Peter Thiel, and others. |
| Founded | December 2015 |
| Location | San Francisco |
| Website Visitors | 300+ million per month |
| Company Valuation | $29 billion |
| Revenue | $10 million (2022) |
| Investors | Microsoft, Reid Hoffman's charitable foundation, and Khosla Ventures. |
ChatGPT Key Stats and Facts
Particulars
Details

Developed by

OpenAI

Launch Date

30 November 2022

Users

100 million

Active Users

13 million per day

Pricing

– Free during research preview

– ChatGPT Plus – $20 per month

Built on

GPT-3.5

Number of parameters it uses to generate accurate results

175 billion

Other specialties

– Can respond to a total of over 20000 unique prompts and requests

– Processes over 10 million queries daily

– The language model is trained with 570 GB of textual data consisting of over 300 billion words (Up to 2021)
How ChatGPT Works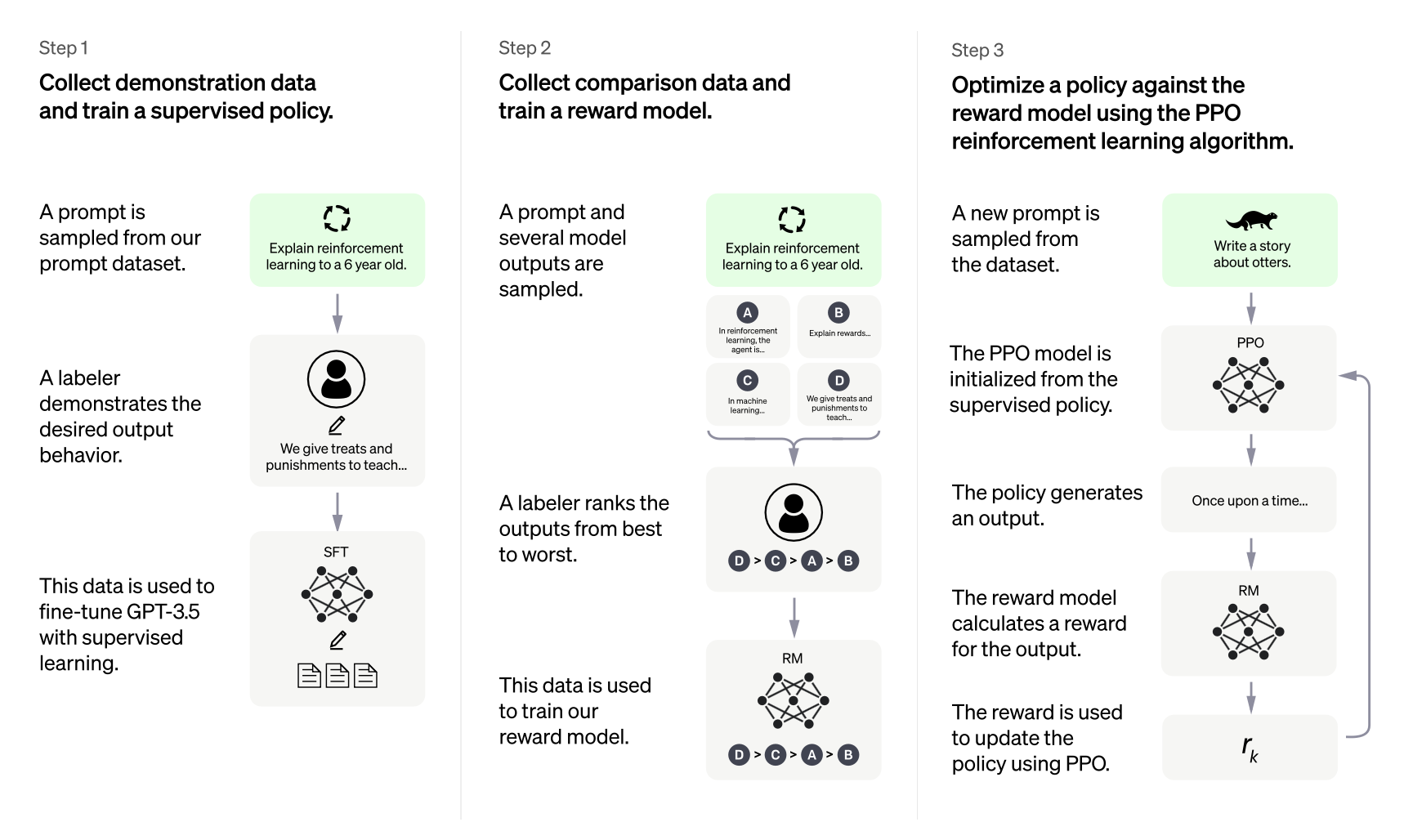 ChatGPT Revenue 2023
OpenAI has projected a revenue of $200 million for 2023 and $1 billion by 2024. In 2022, ChatGPT annual revenue amounted to around $10 million.
| | |
| --- | --- |
| Year | Revenue |
| 2022 | <$10 million |
| 2023 | $200 million (projected) |
| 2024 | $1 billion (projected) |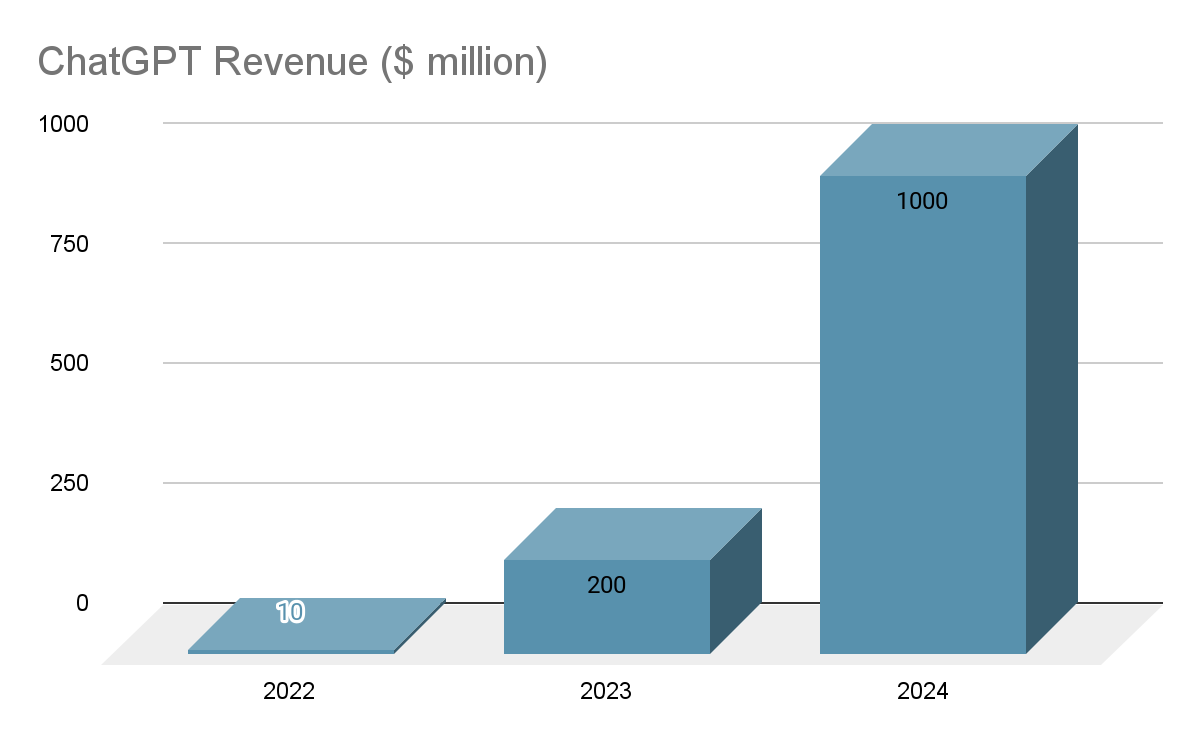 Source: Reuters
How ChatGPT makes money?
ChatGPT has not been monetized on a wide scale and was free to use through OpenAI official website as of Jan 11, 2023.
Nevertheless, the company reportedly sells the API on a subscription basis to interested organizations that wish to use the AI for their own purposes. Furthermore, in mid-January, OpenAI announced that it's planning to launch a paid version of ChatGPT named "ChatGPT Plus." The paid version will include benefits such as unlimited messages with the bot and no blackout windows.
Source – Investopedia
ChatGPT Paid Subscription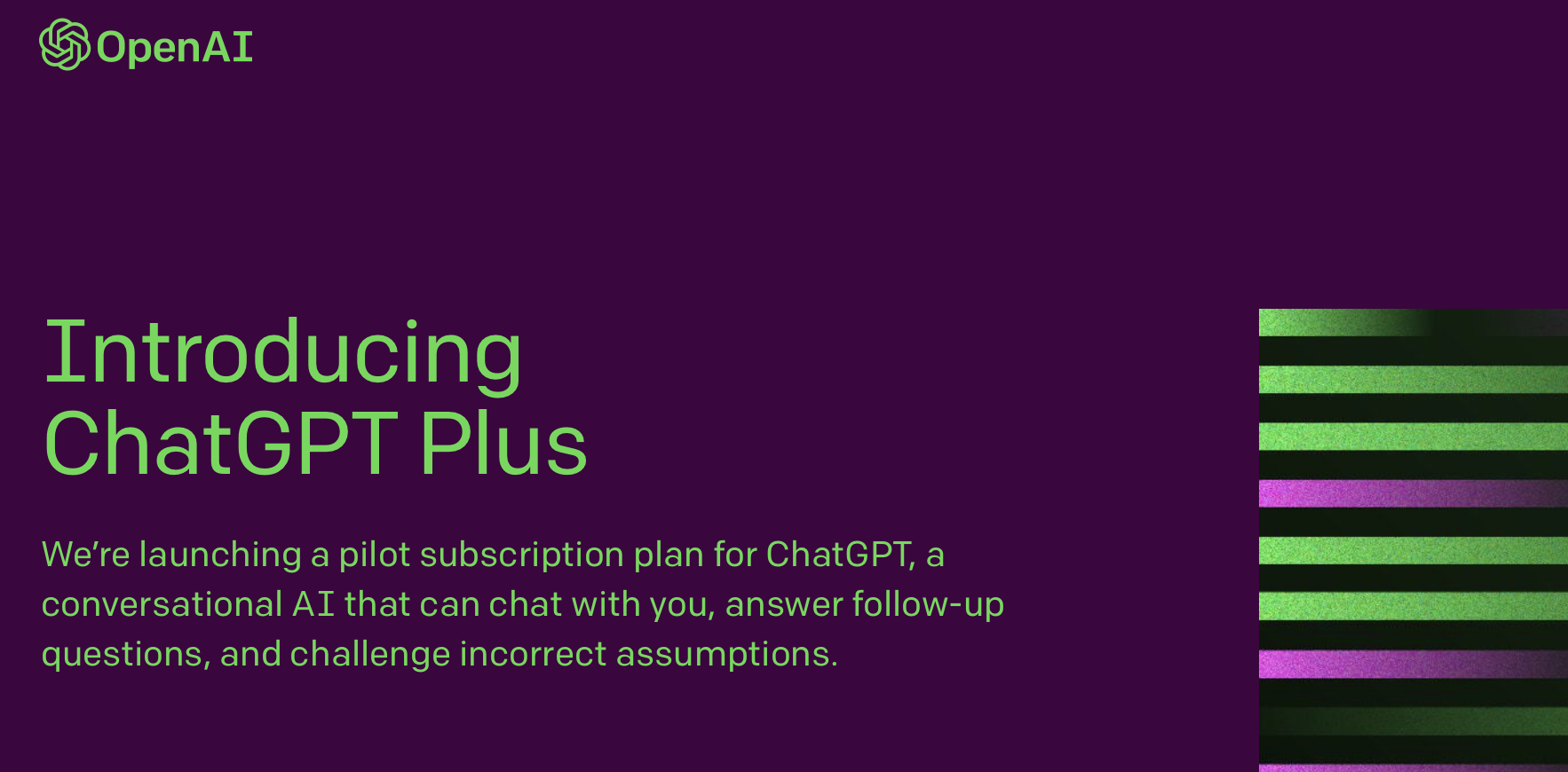 On 1 February 2023, OpenAI introduced ChatGPT Plus which will be available on a subscription basis. ChatGPT monthly subscription will be available for $20 per month and will include the benefits as follows:
General access to ChatGPT, even during peak times (no blackout windows)

Faster response times

Exclusive and priority access to new features and updates 
There's no word on ChatGPT annual subscription as of now.
Source: OpenAI
ChatGPT User Statistics 2023
ChatGPT Users Count
Sam Altman (CEO at OpenAI) announced on Twitter that within one week of its launch, ChatGPT gained 1 million users.
Fifteen days later, more than two million users were already testing OpenAI's service. And As per the latest data, ChatGPT users number reached 100 million users in February 2023.
ChatGPT Active Users 2023
13 million individual active users visited ChatGPT per day as of January 2023.
ChatGPT Users by Month
ChatGPT users currently count at 100 million, a steep increase within two months of its launch.
| | |
| --- | --- |
| Date | Number of users (million) |
| December 2022 | 1 |
| January 2023 | 57 |
| February 2023 | 100 |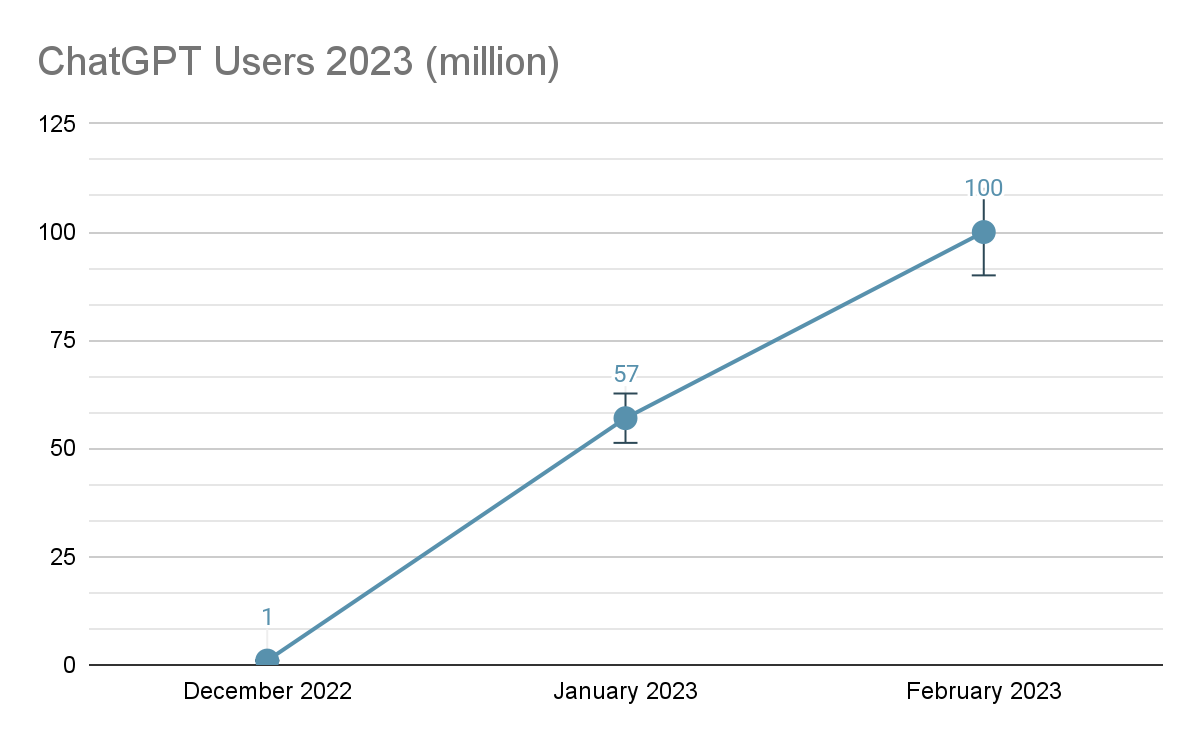 Sources: CBS News, DemandSage
ChatGPT Market Valuation 2023
OpenAI has seen fast growth in its valuation after the launch of ChatGPT.
Microsoft valued the company at $29 billion and invested $10 billion in the company last month. This is the third investment by Microsoft to extend its long-term partnership with OpenAI. This multi-billion dollar investment by Microsoft follows the previous two investments in 2019 and 2021.
ChatGPT Market Value by Month
| | |
| --- | --- |
| Date | Valuation ($ billion) |
| December 2022 | 20 |
| February 2023 | 29 |
Source: CNBC
Who has invested in OpenAI? 
OpenAI is funded by 8 investors as of now including Microsoft, Bedrock Capital, Reid Hoffman Foundation, and others.
| | |
| --- | --- |
| Name of investors | Amount invested |
| Microsoft | $11 billion |
| Bedrock Capital | Not Disclosed |
| Sequoia Capital | Not Disclosed |
| Andreessen Horowitz | Not Disclosed |
| Tiger Global Management | Not Disclosed |
| Khosla Ventures | Not Disclosed |
| Reid Hoffman Foundation | Not Disclosed |
| Y Combinator | $120,000 |
Source: Crunchbase
The Surge in Stock Volumes of ChatGPT-Connected Companies
Impact of ChatGPT on Microsoft
Integration with ChatGPT will now allow Microsoft to be in a position to challenge big tech companies like Google, Apple, and Amazon. Additionally, Bing has recently announced that it will integrate ChatGPT to deliver summarized responses in search results.
Talking of the impact of stock price, Microsoft's share price is continuously increasing since the company announced the multi-billion dollar investment in OpenAI. The share price of Microsoft stood at $272 on 15 Feb, over a 12% increase from the share price on 23 Jan when the company made the announcement.
Impact of ChatGPT on Google
While Google still shows links to pages in response to user search queries, ChatGPT can respond to you with a short and easy-to-understand summary. Google reportedly declared "code red" fearing the possibility of ChatGPT could hurt its search engine business.
However, Google's stock price is not much impacted due to ChatGPT because Google's AI capabilities are much higher than any other company in the business. But Google shares crashed nearly 8% when its conversation AI service named Bard delivered factually wrong answers during its launch. 
Impact on other ChatGPT-connected companies
Buzzfeed, C3.ai, BigBear.ai, and SoundHound AI saw massive jumps in stock prices. For instance, BigBear.ai stock volumes soared to 2100 percent on 30 Jan from its daily volumes over the past three months, taking the stock price up by nearly 65%.
Sources: scmp.com, nytimes.com
ChatGPT Alternative
ChatGPT vs Bard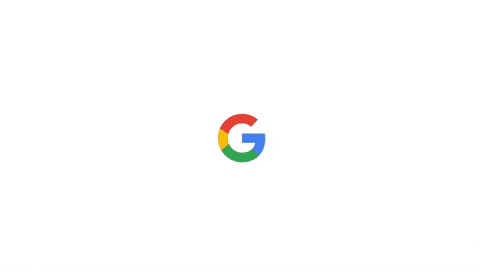 On 06 Feb 2023, Google introduced Bard, an experimental conversational AI service powered by LaMDA. While ChatGPT has been already integrated with Microsoft's search engine i.e. Bing, Google's Bard is still under testing. Furthermore, ChatGPT seems to be more accurate as Bard reportedly provided a wrong answer during its launch.
Users

: ChatGPT has gained over 100 million users while Bard is still under testing.

Built on

: ChatGPT has been built on top of OpenAI's GPT-3. On the other hand, Bard has been launched on a lightweight version of LaMDA.
So in the race of ChatGPT vs Google AI, OpenAI's ChatGPT has taken the initial lead.
FAQs
What is the meaning of ChatGPT?
ChatGPT is made of two terms – Chat and GPT. Chat means talking to someone in a friendly or informal way and GPT stands for generative pre-trained transformer. ChatGPT is built on GPT-3.5 using supervised and reinforcement learning that uses human trainers to improve the AI model's performance.
Is ChatGPT free?
As of now, ChatGPT is free to use for research and testing purposes. But it will be paid soon on a subscription basis, OpenAI announced in a blog post. 
Will ChatGPT be free forever?
No. On 5 December 2022, Sam Altman (CEO at OpenAI) confirmed in a tweet that they will have to monetize it at some point because computing costs are eye-watching.
On 1 Feb 2023, OpenAI announced a monthly subscription-based plan priced at $20 per month. It will offer benefits like unlimited chats with the bot and priority access to new features and updates.
How much does ChatGPT costs per chat?
ChatGPT costs single digits cents per chat on average, said Sam Altman in a response to Elon Musk's tweet.
How much of OpenAI does Elon Musk own?
Elon Musk cofounded OpenAI with Sam Altman but he left the company's board in 2018 and owns no stake in the company. 
As per sources, Elon left the board due to some conflicts regarding OpenAI leadership around the time when the company released a for-profit arm. Have a look at this tweet by Musk:
Can ChatGPT be used for SEO?
Yes, it can be used for several SEO purposes. For example, construct regex, link building, come up with click-worthy titles, create quick outlines, and more.
Source: Ahrefs
Can ChatGPT write content without plagiarizing?
The content generated by ChatGPT is not free from plagiarism. Some found up to 45% plagiarized content when ChatGPT was asked to write an essay of 500 words.
Conclusion
ChatGPT has seen an amazing response from people who are using it for different purposes. Acquiring 100 million users within two months of launch is a big thing that no other app or AI tool has achieved. 
The reason behind this success is OpenAI's third generation of the language model, GPT-3 that is a real beast with 175 billion parameters, a big leap from GPT-2 that had only 1.5 billion parameters.
Bing has recently announced that it will integrate ChatGPT with its search engine. Furthermore, Google has also introduced Bard, an alternative to ChatGPT. Let's see how these AI models will perform and help us in the future.