Are you in search of travel brands that work with micro-influencers? 
In this article, we'll introduce you to seven dynamic brands effectively utilizing micro-influencers. Delve into the stories and experiences that redefine the landscape, proving the impact of these unique partnerships in the ever-changing world of digital influence.
Join us as we explore the impactful world of micro-influencer collaborations in the travel industry.
Top 7 Travel Brands That Work With Micro Influencers
1. eDreams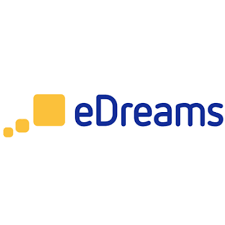 eDreams, a prominent online travel agency, offers a comprehensive platform for booking flights, hotels, and vacation packages globally. Featuring a user-friendly interface and an extensive range of travel choices, eDreams stands out as the preferred option for effortless travel arrangements.
Key Features
User-friendly Platform:

eDreams offers a user-friendly platform for easy booking of flights, hotels, and vacation packages.

Global Travel Options:

With a wide range of travel choices, eDreams caters to diverse preferences.

Competitive Pricing:

Known for affordability, eDreams provides cost-effective travel solutions.

Personalized Recommendations:

It suggests tailored options based on user preferences.
2. Sail Croatia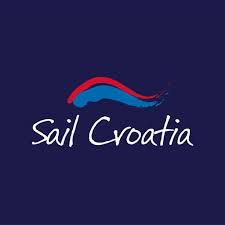 Sail Croatia specializes in providing unique sailing experiences in the stunning Adriatic Sea. Providing unforgettable journeys for those seeking maritime adventures, Sail Croatia offers everything from island-hopping experiences to luxury yacht charters.
Key Features
Sailing Adventures:

Sail Croatia excels in delivering unique and thrilling sailing experiences.

Luxury Yacht Charters:

 

Provides upscale yacht charters, ensuring a premium maritime experience.

Adriatic Sea Routes:

Navigating the picturesque Adriatic Sea, Sail Croatia offers scenic and memorable journeys.

Personalized Itineraries:

Tailored itineraries cater to individual preferences, ensuring a customized travel experience
3. Tourism & Events Queensland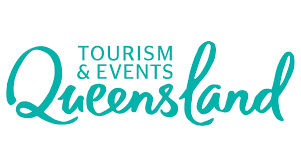 Tourism & Events Queensland, a destination marketing organization, highlights the varied attractions of the Australian state. From vibrant cities to the Great Barrier Reef, they present Queensland as a must-visit destination.
Key Features
Promoting Diverse Attractions:

The organization focuses on marketing the varied and rich attractions within the Australian state.

Emphasizing Natural Wonders

: Highlighting Queensland's natural treasures, including the iconic Great Barrier Reef.

Cultural Experiences:

Showcasing cultural events and experiences that make Queensland a unique destination.

Vibrant Cities: Featuring the vibrant cities of Queensland as dynamic and appealing urban hubs.
4. Jet2holidays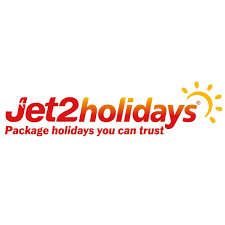 Distinguished as a prominent travel operator, Jet2holidays excels in its customer-centric approach, offering hassle-free vacation packages to diverse destinations. With inclusive features and a dedication to providing value for money, Jet2holidays ensures a smooth and delightful travel experience for its customers.
Key Features
Comprehensive Package Holidays:

 

Delivers complete holiday packages, encompassing flights, accommodations, and more, ensuring travelers a hassle-free experience.

Customer-Centric Approach:

Known for prioritizing customer satisfaction, Jet2holidays ensures a positive and enjoyable vacation experience for every traveler.

Inclusive Offerings:

The travel operator includes a range of offerings in its packages, such as flights, accommodations, and sometimes extras like transfers and baggage allowance.

Value for Money:

Jet2holidays emphasizes providing affordable and value-packed holiday packages, making it an attractive choice for budget-conscious travelers.
5. Naviglo
Naviglo, renowned as an innovative travel tech platform, provides users with intelligent navigation solutions, real-time travel insights, and personalized recommendations. Moreover, Its goal is to elevate the travel experience by providing intelligent guidance.
Key Features
Intelligent Navigation Solutions:

Naviglo's platform incorporates smart navigation tools, ensuring users have efficient and informed travel routes.

Real-time Travel Insights:

Providing up-to-date information, Naviglo keeps users informed about current travel conditions, ensuring a smoother journey.

Personalized Recommendations:

The platform offers tailored suggestions and recommendations based on user preferences, enhancing the overall travel experience.

Smart Travel Planning:

Assist users in planning their trips efficiently, considering factors like time, budget, and individual preferences.
6. Tropic Air Belize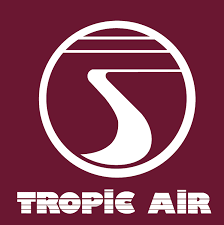 Tropic Air Belize is a regional airline connecting travelers to the breathtaking landscapes of Belize and neighboring destinations. Known for its reliable service, Tropic Air facilitates easy exploration of Central America's beauty.
Key Features
Regional Airline:

Operates as a prominent regional airline, connecting travelers to several destinations within Belize and neighboring regions.

Reliable Service:

Recognized for its commitment to punctuality and passenger satisfaction, Tropic Air ensures a dependable travel experience.

Connections to Belize's Natural Wonders:

Facilitates convenient travel for exploring Belize's captivating landscapes and natural attractions, contributing to a memorable journey.

Diverse Route Network:

Tropic Air Belize offers a diverse range of routes, expanding travel options and making it an ideal choice for exploring the rich cultural and natural diversity of Central America.
7. Tourism Whistler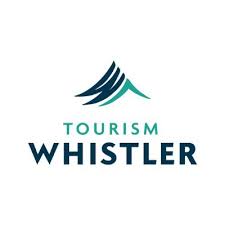 Tourism Whistler promotes the renowned resort destination in British Columbia, Canada. Surrounded by mountains, Whistler offers year-round outdoor activities, making it an ideal destination for adventure enthusiasts.
Key Features
Resort Destination Promotion:

Tourism Whistler focuses on promoting Whistler as a premier resort destination, highlighting its unique attractions and offerings.

Year-Round Outdoor Activities:

Whistler boasts a variety of outdoor activities throughout the year, attracting visitors seeking adventure in all seasons.

Mountainous Landscapes:

Positioned amidst stunning mountains, Whistler provides picturesque views and a tranquil escape for nature lovers.

Adventure-Centric Offerings:

Catering to adventure enthusiasts, Tourism Whistler emphasizes activities and experiences that appeal to those seeking thrilling and memorable adventures.
Final Words
In conclusion, the collaboration between travel brands and micro-influencers has significantly reshaped marketing, offering authentic narratives and relatable experiences. Moreover, these partnerships redefine travel content, opening avenues for storytelling and connection. Explore the future of travel marketing through micro-influencers, where authenticity reigns supreme, making them the go-to choice for travel brands that work with micro influencers.